IELTS Speaking dress code | An overview of the IELTS exam
The IELTS Speaking segment lasts around 11 and 14 mins and is divided into three parts. When you book your exam, you will be shown the available speaking test slots, or you may call your test center to find out where the speaking test is held. After registering, you may confirm the day and time for your speaking test with your test facility. The question arises, what is the IELTS speaking dress code?
While preparing for the IELTS exam, the speaking component of the IELTS exam is identical for both basic training and academic exam scores. It evaluates your spoken English. All speaking exams are given in front of a trained IELTS examiner and are videotaped in case they need to be examined.
How should you gear up for the IELTS speaking test?
We are all aware that our clothing is the first thing people notice about us. You may make a good first impression by dressing appropriately. The puzzle is, what's the IELTS speaking dress code? When deciding what and how to dress for the IELTS speaking test, the essential thing to remember is to dress comfortably and confidently. In other words, there is no specific IELTS speaking dress code.
Some suggestions for dressing up well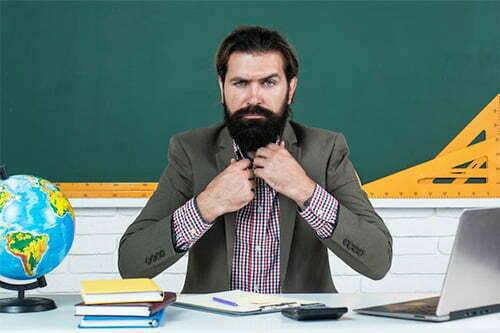 You should also dress in something that is not just comfortable but also relaxes you. When you are at ease throughout the examination, you will concentrate on demonstrating your English abilities to the examiner.
We've discovered that you should dress comfortably while seeming serious and confident. But what exactly will that be? To get the casual business style for the IELTS speaking test, keep the following suggestions in mind-
A polished suit: Groundless
You don't have to wear a complete suit and tie for your exam unless it makes you feel at ease and confident. The IELTS exam is official, but it is not a job interview. So, if you're wondering what the IELTS speaking dress code is, just wear whatever you feel is most comfortable.

Comfy shoes: Pristine
Remember, the essential thing is to be at ease. Your feet will suffer if your footwear is excessively tight, which may impair your performance. You'll be distracted and unable to provide your best effort throughout the exam.
High heels should be avoided when choosing the IELTS speaking dress code for women. They seem lovely, but you don't want to struggle in high-heeled shoes. Instead, you want to be at ease!
Strong perfume: Absolutely not
You should think about bringing cologne to your IELTS speaking exam. That's all right. Applying a small amount of your favorite fragrance or perfume will increase your confidence, but don't overdo it!
Weather
It is also important to consider the weather and the location of the test center. If the test center is in a colder region, you may want to wear a coat or jacket to keep yourself warm. If the test center is in a warmer region, it may be appropriate to wear lighter clothing such as a dress or short-sleeved shirt.
Key takeaways
Consider the IELTS speaking exam to be a catch-up with a friend. Relax, you're just having a conversation with someone on a variety of topics!
Your IELTS speaking dress code should be simple but effective to make a good first impression.
Enjoy the discussion, communicate clearly, and be as spontaneous as possible.
Arrive at your testing location calmly. This will increase your chances of getting the required IELTS speaking score!
Liked this blog? Also read, Parts of Speech in English | An overview on 8 important sections
Feel free to reach out to us regarding any queries about studying abroad and the various study abroad tests!
FAQs
Q1. What should I wear to the IELTS speaking test?
Answer – You don't have to wear a complete suit and blazer to the IELTS speaking test unless it makes you feel relaxed and confident.
Q2. Can I bring my phone to the IELTS?
Answer – It is ok to carry a cell phone, but you must turn it off and leave it with your other personal things in a separate location designated by the test inspector.
Q3. Can I wear my watch throughout the IELTS speaking test?
Answer – Watches are not permitted in the testing room. Every exam room will feature a wall clock.