New words in English with meaning | An introduction
Learning new words in English with meaning and broadening one's vocabulary can serve as a springboard for greater degrees of language fluency. A large vocabulary is linked to improved academic achievement. We've compiled a list of the new words that we can be fairly certain will enter your conversational vocabulary in the next decade. We'll tell you what they mean, how to pronounce them, and how to use them correctly.
New English words | Ace the language proficiency exam!
Many ESL students study English to enter an English-speaking institution, thrive at higher level studies, and obtain a well-paying job. A large vocabulary can assist them in doing so. As previously stated, having a large vocabulary is connected with improved performance in all elements of language learning, including speaking, reading, writing, and listening.
Applicants who want to study abroad frequently take numerous tests (depending on the university's preference) that qualify them to study and apply to international universities. These language proficiency exams like IELTS and TOEFL require a large amount of vocabulary. Good vocabulary helps in both the listening and reading sections. A good vocabulary will help you develop better sentences and communicate your ideas more effectively when speaking and writing. A larger vocabulary will improve your capacity to grasp what is being said in the listening part. Reading and answering questions, utilizing synonyms, antonyms, and connecting concepts are all advantages of having a large vocabulary.
New words in English with meaning in 2023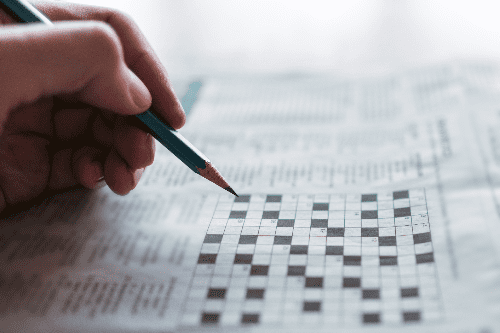 The following list provides you with 50 new words in English that we will be using in 2023.
Abrogate- To revoke
Anachronism- Something out of place for the time period
Arrant- Entirely and completely
Artless- Without deception
Asperity- Harsh in tone
Belie- To convey a misleading impression of; to distort
Byzantine- Convoluted and complicated
Cajole- Persuade through flattery or coaxing.
Conciliate- To reach an agreement with
Connecticutian- A native of Connecticut
Consanguineous- Of the same ancestry or origin
Copypasta- Data (including text) copied and pasted from the internet
Demagogue- A political leader who employs rhetoric to appeal to regular individuals' preconceptions and wants.
Diatribe- A verbal assault against another person
Dilatory- Wasting time
Embourgeoisement- The adoption of bourgeois values and practices
Equivocate- To speak ambiguously in order to deceive someone
Fatuous- Without intelligence
Gaffe- An inconvenient social act
Garrulous- Talking excessively

30 more to go…
Hoi Polloi- The common people generally
Hubris- Suffocating pride
Iconoclast- Someone who opposes or attacks deeply held beliefs and concepts
Impedimenta- Things that obstruct
Inchoate- Poorly developed
Indefatigable- Demonstrating unfailing vigor and persistent, enthusiastic action
Inundate- Flooded
Invective- Abusive language
Martinet- Someone who insists on strict adherence to rules and forms
Myrmecophilous- Fond of ants
Nonplussed- Filled with perplexity
Omphaloskepsis- A lack of motivation to move, exert oneself, or change
Panache- Distinctive and stylish elegance
Pillory- Ridicule or expose to public scorn
Polyphiloprogenitive- Highly fertile
Psychotomimetic- Psychotic alteration of behavior and personality
Puissant- Powerful
Pulchritudinous- Beautiful
Quattuordecillion- A number beginning with 1 and ending with 45 zeros
Quisling- A traitor
10 more to go…
Surreptitious- Taking precautions to avoid being captured or detected
Shrinkflation- The size of things shrinks through time, but the price remains constant.
Sybarite- A person who indulges in luxury
Tergiversation- Evasion of direct action
Trichotillomania- An unusual impulse to pluck one's hair out
Truculent- Have a fierce, savage nature.
Unabashed- Not embarrassed
Untoward- Inconvenient
Vicissitude- An unwanted or unfavorable change in conditions or fortune
Xenotransplantation- Transplantation of an organ between distinct species
10 meaningful English trending words in 2023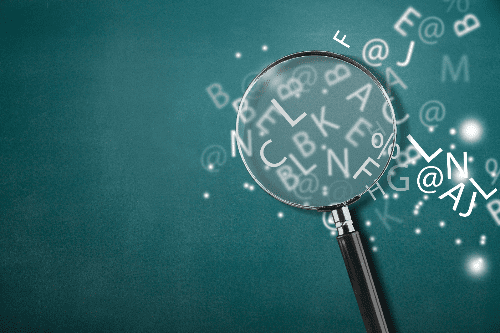 New English terms from worldwide are added to the Oxford Dictionary every year based on popular culture, social and political challenges, and technological developments. Like unusual terms or technical English words with significance, they can help people comprehend particular topics better and improve communication. Here are 10 trending new words in English with meanings:
| | |
| --- | --- |
| Word | Meaning |
| Finfluencer | An influencer who focuses on financial challenges |
| Nomophobia | Dread or concern about being without or unable to utilize your mobile phone |
| Sharent | A parent who regularly shares their child's information on social media |
| Fitspiration | A person or thing that motivates someone to maintain or enhance their health and fitness. |
| Stan | An obsessive or excessive devotee of a certain celebrity |
| Awesomesauce | Outstanding; incredibly good. |
| Low-Key | Used as an adjective to describe something you don't want others to know about. |
| Situationship | When a relationship is more than just buddies but less than a pair |
| Metaverse | A virtual reality environment in which individuals can engage with a computer-generated world as well as other users. |
| Hangry | Becoming agitated or short-tempered due to hunger. |
Tips and tricks to improve your vocabulary
Everyone is aware of the value and benefits of having a strong vocabulary. Now let's focus on how to improve your vocabulary. Follow the following tips and tricks.
Discover new English words with meanings used in daily life.
Find out how to spell the word. To spell, pronounce, and understand a word correctly, you should look up the definition in a dictionary.
Recognize how to pronounce the word properly.
Learn what the word means.
Recognize how to use the word in a sentence.
Key takeaways
Vocabulary is important for language learning because it underpins all other language skills, can act as a stepping stone to high-level language use, and can help the student achieve fluency faster.
To properly understand a new word, it is important to recognize how to pronounce the term properly, understand what the word means, and comprehend how to use it in a sentence.
You should not just focus on memorizing vocabulary words but also study the grammar rules associated with them to ensure they are using the word correctly.
In addition to these steps, it is important to practice using new vocabulary words, particularly the latest trending and new words in English with meaning in 2023.
To update your English speaking skills and score a top band Score, reach out to us or drop a comment below!
Liked this blog? Then read: Vocabulary quiz | 8 Advantages of taking this quiz!
FAQ
Q1. What is the significance of learning new vocabulary?
Answer- An extensive vocabulary helps with all aspects of communication, including listening, speaking, reading, and writing.
Q2. Is it beneficial to learn new words every day?
Answer- Learning new words is one of the most important steps in improving your English.
Q3. Why is it vital to use words efficiently in our daily lives?
Answer- Words greatly impact how we connect with others and make decisions.