IELTS preparation | An overview
The International English Language Testing System (IELTS) is a widely recognized English language proficiency test that assesses a person's ability to communicate effectively in English for work, study, or immigration purposes. IELTS is a compulsory requirement if you wish you study abroad in a reputed foreign university.
Approximately, IELTS preparation may take anywhere between 3 to 6 months for an average candidate. But it is important to note that it's extremely subjective. Experts recommend taking an online IELTS test once before the test to get a feel for the exam and the type of questions that will be asked. Now, before we into the specifics of IELTS preparation, let learn a bit about the examination.
What is IELTS?
IELTS is the most widely used and internationally recognized English language skill exam. The exam is used to assess a candidate's English language skills. It is required for admission to institutions and organizations in countries where English is the primary communication language. IELTS is divided into four primary sections as follows-
Reading
Writing
Listening
Speaking
It's important to ensure you choose the best study materials and resources available if you are preparing for the IELTS exam through self-study. With the abundance of free and paid resources out there, it can get difficult to choose the right materials that best suits you. But fret not! Here's a list of top three study guides that are proven to be effective.
IELTS preparation– It is an up-to-date online study material that focuses on the issues of candidates' experience. It has over 100 hours of interactive exercises, coaching videos from British Council professionals, hints, ideas on question types, and downloadable test papers.
The Cambridge Official Guide to IELTS– This book is jam-packed with information to help you get the IELTS band you want. It focuses on the language and abilities you need to perform confidently and is practical and easy to use.
IDP's free IELTS preparation materials– IDP calls this collection the IELTS Essentials Pack. It contains examiner-approved IELTS test preparation suggestions tailored to your test. It also contains a checklist to help you arrange your IELTS trip and thorough information on what to expect on test day.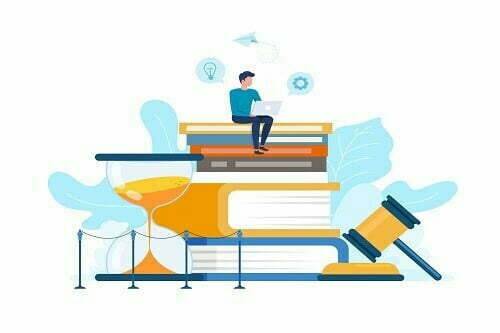 IELTS exam preparation
We've offered preparation recommendations for each section so you can ace this exam.
Tips for the IELTS Reading Test
This section tests a candidate's ability to read and comprehend information. The questions in this section of IELTS contains multiple-choice, matching information, diagram labeling, and identifying information (question type: true or false).
The IELTS Reading test has 14 different types of questions.
One IELTS reading passage will take you around two minutes to read. Reading different articles, newspapers, magazines, and so on will help improve your reading. While reading, scan for important information to help speed up the process of answering questions.
Practice finding keywords in the IELTS reading passage at home as part of your IELTS reading preparation.
Make a list of new words and phrases to learn. Paraphrasing is a useful skill to have.
Several free IELTS reading materials are available for practise on a variety of websites.
Tips for the IELTS Writing Test
There are two subsections in the IELTS writing section.
Carefully read your questions and mentally prepare your response.
Redundancy should be avoided at all costs. Practice paraphrasing newspaper and magazine articles.
IELTS writing task 1 takes 20 minutes, and IELTS writing task 2 takes 40 minutes. Keep a close watch on the time.
The word limit for IELTS writing task 1 is 150 words, and for IELTS writing task 2 is 250.
Write short sentences using active voice.
Taking the IELTS practice test module can be very helpful in timing your test.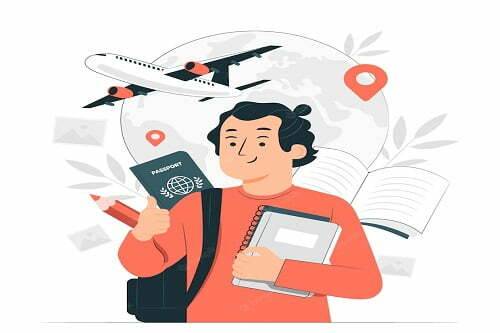 Tips for the IELTS Listening Test
The listening component assesses your ability to comprehend the language. It is divided into 4 parts and has 40 questions. Make sure your headphones are working correctly; contact the examiner and request a replacement if they aren't.
It takes 30 minutes to finish the IELTS Listening section. Focusing on audios for 30 minutes at a time will take a lot of practice.
Because the audio will only be presented once, you'll need to practice recalling all of the information you'll need to answer the questions.
IELTS preparation online: You can listen to the exam online and study.
Listening, reading, and pointing out answers for IELTS should all be practiced at the same time.
Tips for the IELTS Speaking Exam
This component requires you to engage with an examiner in real time. This section assesses your command of the English language. You must communicate with the examiner in this situation; thus, you must be spontaneous. It's split into three sections.
Pay close attention to the questions and give direct answers.
Make an effort to talk slowly and clearly (so the examiner can hear you).
Exude confidence when speaking.
Check to see whether your answers are still applicable.
Request that the question be repeated if it is required.
Keep your vocabulary, grammar, and sentence structure in mind.
Attempt to keep long pauses to a minimum.
How to prepare for IELTS at home?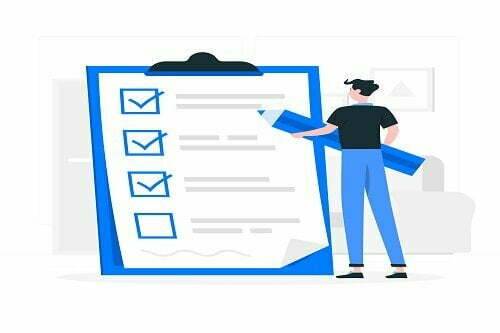 Many students take the IELTS test at home due to COVID-19 and want to learn how to prepare for it. We've included a few IELTS preparation ideas for candidates who desire to study for the IELTS test at home.
Find out about the IELTS syllabus, test style, and test structure.
For IELTS preparation, go over the IELTS study materials available online.
Collect IELTS study materials and read them thoroughly.
Reading, writing, listening, and speaking are all important skills that are perfected through practice. So ensure that you spend a decent amount of time preparing for each sections.
Develop your English language skills, including reading, writing, and listening.
Create IELTS techniques that take into account the exam's time limits.
Begin taking practice tests.
Key takeaways
IELTS preparation time varies depending on the candidate's competence level. Usually, it takes approximately 2 to 3 months.
The IELTS exam is divided into four sections, reading, writing, listening, and speaking.
Experts recommend taking an online IELTS test for better time management and real-world experience.
With suitable study materials, IELTS preparation can also be done at home.
Liked this blog? Then read: US English vs UK English | Top Differences to Understand!
We hope you found this blog informative. Don't forget to comment below and share your thoughts! You can also get in touch with us if you have any doubts.
FAQs
Q1. How do I begin preparing for the IELTS exam?
Answer- Beginners should begin their IELTS preparation by reviewing the following points-
First and foremost, be familiar with the IELTS test format.
Learn about the IELTS scoring system.
Understand your current level of English knowledge and how much effort you will need to put in to prepare for the IELTS test.
Ensure you choose the right IELTS study materials.
Q2. What is the best app for studying for the IELTS exam?
Answer- For IELTS preparation, there are numerous internet resources. Candidates can utilize a few IELTS apps to help them prepare for the test. The BBC Learning English, IELTS Writing 2019, and IELTS Prep Application are good apps.
Q3. Is it possible to take the IELTS test without any preparation?
Answer- For some candidates, having a mentor and a regular study plan with set times to prepare for the exam is essential. The IELTS test may appear simple to some, but it can be challenging for others once they understand its complexity. If you believe you will benefit from tutoring for your preparation, consider taking IELTS coaching class or engaging in self-study.