Vocabulary for IELTS: An overview
Whether you need to get ready for your IELTS speaking test or want better vocabulary for IELTS essays, we've put in the work to make things easier for you. IELTS can be intimidating for some, but don't need to worry. We've assembled a list of common and uncommon latest vocabulary words for IELTS, along with some phrases.
Why do you need better vocabulary for IELTS?
IELTS is a standardized testing system to measure a person's ability to listen to, read, write and speak in English. This test is taken by people attempting to pursue education, migrate, or work in a country where English is the primary language, such as the USA, New Zealand, and Australia.
During all sections of this test, you will be asked to read, write, speak and understand English. You will need to showcase that you have a good grasp of the language. Note that you should not use words you do not understand, or you'll end up with a low score.
Your best option is to make yourself familiar with new vocabulary words for the IELTS and keep practicing them.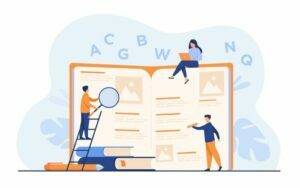 It is no secret what the most common topics under IELTS are. You can find them on the official websites of the IDP: IELTS Australia and the British Council (co-owners of the IELTS along with Cambridge Assessment English). The common topics usually include –
Family, Home, Hometown
Personal Interests, Hobbies
Education, School
Travel, Tourism
Crime, Punishment
Environment
Technology, Music, Movies, Clothing
Let's dive right in!
1. Family vocabulary for IELTS
10 Basic words – Mother, Father, Brother, Sister, Siblings, Cousins, Relatives, Grandmother, Grandfather, immediate family.
5 Intermediate words – Uncle, Aunt, Mother-in-law, Father-in-law, extended family.
5 Advanced words – close-knit family, distantly related, adoptive family, ancestors, descendant.
Example Question – Q: Is your family large? Can you tell me about them?
Answer – My extended family is quite large, I have uncles and aunts all over the globe, but luckily my favorite cousin lives nearby. My immediate family is small, with just my mother and father, me, and two siblings. I also consider a distant relation as part of my adoptive family even though we only share ancestors.  They have always looked after us, for which I'm very grateful.
2. Home vocabulary for IELTS
10 Basic words – House, Flat, Apartment, Bedroom, Living Room, Kitchen, Main Door, Stairs, Lift/Elevator
5 Intermediate words – Neighbors, Neighborhood, Basement, Garage, Wardrobe
5 Advanced words – Faucet, Laundry Room, Suburbs, Metropolitain, Rural.
Example question – Q: Where are you from? Could you describe the place a little 
Answer – I come from a rural part of my country. Growing up, I lived in a large house with a front yard. Later, we moved into a smaller apartment in the suburbs of a large metropolitan city. Even though the flat we live in is not as large as our previous home, I enjoy both the accommodations. We have great neighbors who are always ready to help.
3. Interests and hobbies vocabulary for IELTS
10 Basic words – Hobby, a favorite pastime, swimming, music, running, talent, sports, baking, art, collecting something.
5 Intermediate words – free time, crafting, activity, I love/like to.
5 Advanced words – leisure, training, have a flair for, a master at, can't skip a day, have a knack for.
Example question – Q: What are your interests? Is there a particular hobby you enjoy? 
Answer – I have several hobbies that bring me joy and entertainment, however, running and baking are what I enjoy most. My favorite pastime lately has been creating music in my free time. It is one of the most satisfying leisure activities I indulge in currently, and although I wouldn't consider myself a master at music, my friends say I do have a flair for it. 
4. Education vocabulary for IELTS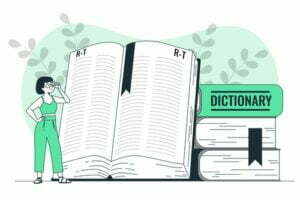 12 Basic words – School, classroom, teacher, students, subjects, projects, primary/secondary school, principal, library, university, distance learning.
10 Intermediate words – assignment, bachelor's, professor, graduate, pupil, peers, qualification, tutor, lecturer, retake an exam.
10 Advanced words – thesis, fellowship, alumni, faculty, curriculum, extracurricular, academic, educational institution, campus, research.
Example question – Q: Can you tell me a little bit about your education?
Answer – Yes, I can. I went to a girl's school for my primary education, we had many wonderful teachers, and the projects we did were quite interesting. During my secondary schooling, I was awarded a scholarship by the principal during a ceremony. After that, I began pursuing my bachelor's degree at a state university. Since I was able to manage the curriculum and assignments well, I decided to pursue distance learning simultaneously in a technical field.
During my final year, although my professors were great, I needed the help of a tutor with my final assignment. Luckily one of my peers helped me with the research part, and I was able to write a thesis, completing the academic portion of my degree. Since we have a large sports arena on campus, I was also involved in extracurricular activities like volleyball and college events. I am forever grateful to the faculty and fellow pupils; they shaped me into the person I am today.
5. Travel vocabulary for IELTS
10 Basic words – tourism, holiday, vacation, tour/tourist, sightseeing, travel abroad, visa, transport, flight.
5 Intermediate words – budget vacation, exotic destination, scenic views, guided tour, out of season.
5 Advanced words – making memories/memorable experiences, long haul flight, get some peace and quiet, get around, wildlife safari.
Example question – Q: Do you enjoy traveling? Tell me about places you've been to or would like to visit
Answer – I enjoy a holiday as much as everyone else, but I prefer the vacation itself rather than the traveling bit. Let me explain. Although I like sightseeing, visiting exotic destinations, and experiencing scenic views, I'm not one for long-haul flights and crowds of tourists. Traveling abroad is something I've considered, but right now, I'm sticking to budget vacations; these destinations are very affordable and less crowded out of season. One of my favorite holidays was a guided tour of a National Park when I was in my teens; the wildlife safari was a memorable experience. These days, I prefer to plan tours that involve less time on transport and more time enjoying the peace and quiet.
6. Crime, punishment, environment, and other vocabularies for IELTS
Given below is are a few words you can use for various other IELTS topics.
Crime and Punishment – scolding, grounding, assault, attack, arson, burglary, theft, drug trafficking, fraud, smuggling, white-collar crimes, organized crime, prison sentence, fines, house arrest, license revoked, suspension, community service.
Environment – biodiversity, habitat, ecosystem, pollution, vegetarian, endangered, global warming, climate change, extinct, renewable energy, preservation and conservation, going green, recycling, going solar, deforestation.
Other General Words – maintain, tolerate, investigate, discover, communicate, end up, do away with, catch up, appetite, chronic, bizarre, coincidence, feasible, embrace, crucial, delicious.
Key takeaways
Now that you've gone through the above examples of vocabulary words for IELTS select the ones you know and keep using them daily.
As you progress, keep adding new words from here and get comfortable writing and speaking them.
If you do find this list challenging, remember to always check the meaning of each word and see multiple examples of how to use the word correctly.
Take it one day at a time and use this guide to help you with your daily practice.
Lastly, find other resources online to help you expand your vocabulary further and keep practicing every day.
Even with an average vocabulary, you can do well on your test as long as you know the meaning of your words. Additionally, you can get in touch with us and join our IELTS test prep courses.  
FAQs
Q1. Should I use big words and synonyms during IELTS?
Answer – No, you do not need to use many words or synonyms during your writing or speaking tests. A few well-placed words are enough to show the examiner that you understand English well enough to speak comfortably about a given topic. Adding too many complex words may lead to mistakes, especially if the usage is wrong.
Q2. Is vocabulary important for IELTS?
Answer – As a matter of fact, yes. Vocabulary is one of the criteria used for IELTS (both in speaking and writing tests). Here are the main criteria for scoring in the IELTS writing and speaking tests:
Completing the given task (for writing)
Being coherent and fluent (making sense with your words and flowing from one point to the other)
Grammar accuracy (using proper grammar)
Lexical resource (size and proper use of vocabulary)
Pronunciation
Q3. Should I use only simple English during my speaking test?
Answer – If you are only comfortable using plain, simple words, then you can use the same during your tests; however, this may reflect poorly on your overall score. Since vocabulary plays an important role, we recommend that you get comfortable adding newer words to your daily vocabulary.