A significant part of the GRE General Test, the Quantitative Reasoning section, assesses your capability to understand mathematical concepts at a fundamental level. It also lets you reason quantitatively- measure and solve the given questions using quantitative approaches, and apply those aptitudes in a practical setting. Furthermore, in the GRE Quantitative Reasoning section, some questions apply to real-life problems, while others apply to only mathematical conditions. The questions usually fall into the "word problems" category, which you must translate and model mathematically. Therefore, to fully prepare for the GRE quant section, it is prudent to understand the latest GRE quant syllabus and other vital information.
GRE quant syllabus: an overview
The GRE quantitative test syllabus holds four primary sections and multiple sub-sections. Here is a brief overview of all the principal sections that will help you better understand the GRE quant syllabus:
GRE arithmetic
GRE arithmetic comprises multiple topics and concerns much more than straightforward addition and subtraction. This section evaluates the properties of numbers and how you can use them in solving real-world problems.
GRE algebra
In GRE algebra, different topics remain closely connected. The majority of GRE algebra questions comprise one or more variables.
GRE data analysis
There are many questions in the GRE data analysis section, and each revolves around a graph or a table. And when solving the data analysis part, you can see questions where you must place angles on the statistical pie charts based on the data supplied.
GRE geometry
GRE geometry questions differ from the other three sections in GRE quantitative reasoning. Also, you must know that geometry questions comprise roughly 15% of the GRE questions. The most common questions in geometry relate to polygons and circles.
Note: To offer you better clarity, here is a tabular representation of the topics included in the GRE quant syllabus
| | | | |
| --- | --- | --- | --- |
| GRE Arithmetic | GRE Algebra | GRE Geometry | GRE Data Analysis |
| Properties | Exponents | Parallel and perpendicular lines | Descriptive statistics such as- mean, median, mode, range, standard deviation, interquartile range, quartiles, and percentiles |
| Integers | Factoring | Circles | Interpretation of data in tables and graphs |
| Divisibility | Simplifying algebraic expressions | Triangles — including isosceles, equilateral and 30°-60°-90° triangles | Elementary probability |
| Factorization | Relations | Quadrilaterals and other polygons | Counting methods, such as combinations, permutations |
| Prime numbers | Function | Congruent and similar figures | Venn diagrams |
| Remainders | Functions | Three-dimensional figures, area, perimeter, and volume | – |
| Odd and even integers | Intercepts and slopes of lines | Pythagorean theorem | – |
| Sequences of numbers | Equations and inequalities | Angle measurement in degrees | – |
| Decimal representation | Simultaneous equations and inequalities | – | – |
| Number line | Equations to solve word problems | – | – |
| Absolute value | Coordinate geometry | – | – |
| Rate | Graphs of functions | – | – |
| Ratio | Equations and inequalities | – | – |
| Arithmetic operations | Linear and quadratic equations and inequalities | – | – |
| Exponents and roots | – | – | – |
| Estimation | – | – | – |
| Percent | – | – | – |
Understanding the GRE Quantitative Test Pattern
GRE quantitative syllabus comprises 40 questions, split into two sections of 20 questions each, and the time you will get to solve each quant section is 35 minutes. The GRE quantitative sections take roughly one hour and ten minutes to finish. Moreover, there is no negative marking on wrong responses. Below is an overview of the four types of questions you will come across in the quantitative section:
Quantitative Comparison Questions: In this section, students must compare two given quantities using the details supplied.
Numeric Entry Questions: In these questions, you must enter a decimal, integer, or fraction as your response.
Multiple-Choice Questions: In these questions, you must select one suitable response from the given alternatives.
Data Interpretation Set: This section includes a series of questions you must answer using the same illustration of details, for example, a table or a graph.
Key Takeaway
To fully prepare for your GRE aptitude test, you must begin by understanding the entire GRE Quantitative Aptitude Syllabus and plan your preparation accordingly.
Staying up-to-date with the syllabus and exam pattern will assist you in acing your GRE, thereby scoring higher on the main SAT test.
Try to solve as many questions as possible to prepare for the quantitative aptitude section of the GRE test. Also, it is better to remain acquainted with the format and prepare for the quant section by taking mock exams and solving them in the same amount of time you will get on the test day. Determine your strengths and shortcomings. And by doing this, you can better determine your strategy for answering the questions.
Visit our website to learn more about the GRE quant syllabus and find helpful tips for strengthening your preparation!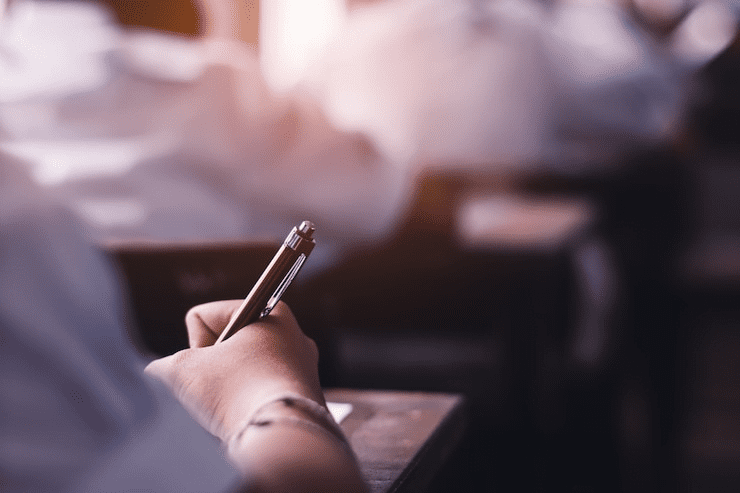 FAQs
Question 1: How does the GRE quant section evaluate your analytical aptitudes?
Answer 1: In the GRE Quantitative aptitude section, you must apply mathematical examples to solve the given questions. The exam evaluates your understanding and knacks in algebra, arithmetic, data analysis, and geometry.
Question 2: How difficult is the GRE quantitative aptitude section?
Answer 2: The first Quantitative section in the GRE aptitude test is of "medium" difficulty, which implies that some candidates may get some questions right and others may not. However, you must note that this section evaluates performance in the 25th to 75th percentile range.
Question 3: Is it possible to obtain a 170 on the GRE quantitative aptitude section?
Answer 3: An average GRE Quantitative score is around 152. Also, it is essential to understand the GRE syllabus and the question patterns you might come across on the test to obtain 170 in the GRE Quantitative aptitude section.