The SAT is one of several standardized tests that colleges use as part of their admissions process. It's designed to assess students' readiness for college-level work and consists of three sections: critical reading, writing, and math.
Why do you need SAT Coaching?
Many students are able to study for the SAT by themselves. However, some students may benefit from a little extra help — and this type of assistance is available in the form of SAT coaching.
Here are five reasons why you should consider SAT coaching:
SAT coaching can help you prepare for the test
If your family doesn't have the money or time to help you prepare for the SAT, an SAT prep class is a good option. There are many online providers of these classes, but it is important that you find one that is reputable and has good reviews.
It will help you learn how to study effectively
It's never too late to start learning how to study effectively! If you want to do well in school and on standardized tests like the SAT, then it is important that you learn how to study effectively and efficiently. The best way to learn this skill is through practice with actual test questions so that when it comes time for the real thing, you won't have any surprises on test day!
You will receive personalized feedback on your weaknesses and strengths
One of the best things about taking an SAT prep course is getting personalized feedback on your strengths and weaknesses based on your performance on practice tests throughout the course of instruction. This information can be used by students to determine their strengths and weaknesses so that they can focus their studying efforts accordingly—saving valuable time in their preparation process!
You'll learn valuable test-taking skills
The SAT is a standardized test, which means it has a specific format and structure. The best way to improve your score is by learning how to navigate this structure and use it to your advantage. That's where coaching comes in! A good coach will teach you how to take advantage of specific question types and answer choices on the SAT so that you can start seeing patterns and improving your score right away.
You will be able to pay attention to what matters most
Since there are only 24 hours in a day (and maybe even less if you're taking other classes), there may be only so much time available for studying for the SAT — especially if you're taking other classes or have other obligations like extracurricular activities or work shifts during the school year. But with a coach, you can prioritize exactly what matters most for each section of the test.
6 features provided by the best SAT coaching
The best SAT coaching programs will help you prepare for these sections and provide additional support with other things, like the essay portion of the test. Here are six features provided by the best SAT coaching programs:
Comprehensive instruction
The best SAT tutors will prepare students for all three sections of the SAT — writing, critical reading, and math — as well as the essay portion of the test (which isn't required). They also provide practice tests with full answers and explanations so students can learn from their mistakes.
Instructional design
The quality of instruction offered by tutors varies widely depending on their experience and training, but most good ones will have a clear methodology they follow when teaching different concepts or strategies on each section of the test. If they don't have a structured approach, it's hard to tell whether they'll be effective or not.
Real-time feedback
A good SAT coach will give you immediate feedback on your mistakes so that you can improve on them and become more familiar with the test format and question types.
Guidance on how to answer questions
One way for students to improve their SAT scores is by learning how to approach certain questions and solve them correctly. The best SAT coaching programs offer guidance on this front so that students know exactly what they need to do in order to answer each question correctly.
Flexibility in scheduling
A good SAT tutor should be available when you need him or her, whether that's late at night or during lunch break at school. Some programs feature live sessions with an instructor over Skype or FaceTime; others allow students to watch recorded lessons whenever they like on their own schedule.
Personalized instruction and attention
If you're going to spend your hard-earned money on a private tutor or coach, there's no point in having someone else do all the work for you! You want someone who will listen to your thoughts on what works and what doesn't — and then help you achieve those results yourself with personalized instruction and attention from an expert. This is something all good SAT coaching centers do.
Key takeaways
SAT coaching can help you get the desired score by offering professional help and streamlined preparation.
Not all SAT coaches offer similar services. You should check if they completely satisfy your requirements before finalizing one.
Flexibility, personalization, a proven curriculum, etc., are some of the basic requirements of reputed SAT coaching.
Wrapping up, the best SAT coaching is not a one-size-fits-all solution. It's tailored to your goals, strengths, and weaknesses. While all tutors are different in their approach, there are some general features that you should look for when selecting a tutor. You can visit our website to learn more!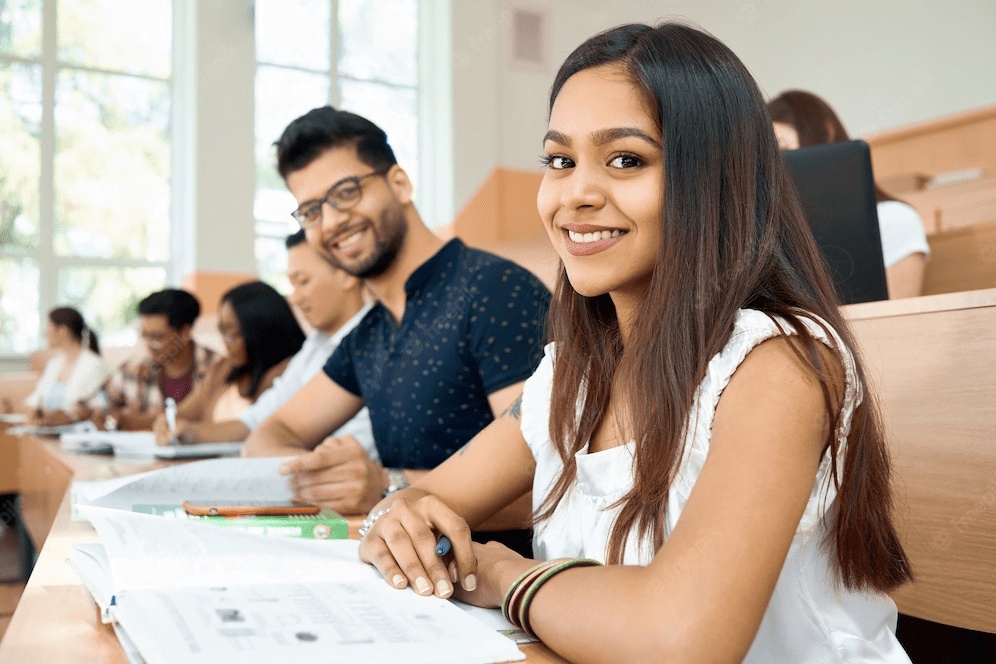 FAQs
Question 1: What is the best way to prepare for SAT?
Answer 1: The best way to prepare for SAT is to pay attention in class, attempt various practice tests, and take help from official online and offline sources.
Question 2: Is 1 month enough to prepare for SAT?
Answer 2: Some SAT coachings offer a crash course of 1 month that may prepare you for the test. However, starting early is advised.
Question 3: Is SAT coaching worth it?
Answer 3: Yes, if you can afford it, SAT coaching can offer you the boost you need to score your target marks and get admission to a good college.