Let's find out more about TOEFL accepting universities in Canada
A computer-based test called the TOEFL exam measures your grasp of the English language. Many TOEFL accepting universities in Canada use it to evaluate applicants' English language proficiency before admission. Prospective overseas students must submit a list of universities that accept a TOEFL score of 75 along with their application to study in Canada.
Nearly 400 Canadian colleges and universities accept the TOEFL. You will have a greater chance of getting into prestigious educational institutions if you take this well-known English language exam.
Why is the TOEFL exam required for admission to Canadian Universities?
All of the educational institutions in the nation recognize this well-known English proficiency test. Let's find out more about the factors that influence the popularity of this exam-
The most preferred language assessment test
Most graduate programs in Canada choose the TOEFL iBT test, making it the most popular language assessment tool. The most widely accepted English language test in the world for immigration, employment, and education is the TOEFL iBT.
Convenient to take
The TOEFL iBT exam can now be taken online or at a testing center. Better safety and health regulations have led to the opening of testing facilities worldwide, or you can test in the comfort of your home.
Why are students drawn to Canada in such large numbers?
Due to the several advantages, many international students apply to the best universities in Canada. A few advantages are-
Better standard of living
Compared to most other nations, Canada has a better standard of living. This remains one of the major reasons why international students immigrate here. Canada came out on top of a list of nations with the best quality of life.
The chance to get permanent residency
The chance to remain in Canada and work with a permanent residency visa after graduating is another benefit Canada offers to its international student population, provided that they meet the standards of the Canadian immigration program for which they apply.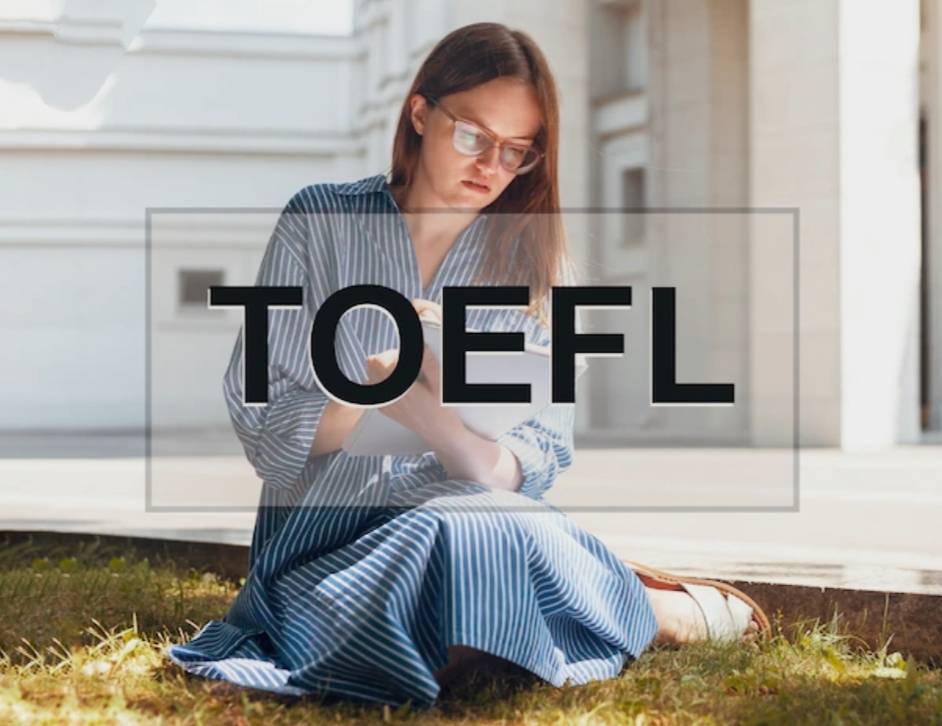 The option to work while studying
International students with the necessary documentation in Canada may work while taking classes. During the academic year, international students are allowed to work up to 20 hours per week, and they are also allowed to work full-time during specific school holidays.
The most affordable tuition costs
Among English-speaking nations, Canada offers some of the most affordable tuition fees. International students can enroll in various colleges based on their ability to pay for tuition.
Top 10 Universities in Canada that Accept the TOEFL
Scores on the TOEFL are required for enrollment in foreign universities. Two exam versions are available- TOEFL iBT and TOEFL PBT. Most universities only recognize TOEFL results as evidence of a candidate's English language competency. As some colleges won't accept results from other exams, knowing which universities only accept TOEFL scores when selecting a college in Canada is crucial. Candidates must thus verify that the universities they have selected accept TOEFL scores. The top 10 Canadian institutions that accept TOEFL scores are listed here, while almost all Canadian universities do.
Candidates' TOEFL preparation can be benefited from learning the minimum TOEFL score criteria for these universities. Before applying, research the university in detail and familiarise yourself with the TOEFL score requirements.
Key takeaways
The TOEFL is an elite, highly standardized test evaluating English language proficiency.
The TOEFL exam is the only English-language test that exclusively concentrates on academic topics, so the questions you encounter on test day will be identical to those you may face at a university.
Applicants who intend to study in Canada but do not speak English as a first language must complete the TOEFL exam as proof of their English language competency to be admitted to a course program.
If students know the exact score criteria for each Canadian college, they can more efficiently prepare their TOEFL exam strategy.
You already have all the information about Canadian universities accepting the TOEFL. If you haven't already, take the test to earn the minimum score required for admission to the best Canadian universities. If you want to learn more about the TOEFL exam or anything else related to studying abroad, Ischoolconnect can help.
Like this blog? Also, read Useful tips for GRE prep.
FAQs
Question 1: Does Canada accept the TOEFL?
Answer: The TOEFL is allowed in Canada, but only if you score the required minimum score.
Question 2: How often is the TOEFL cutoff made public?
Answer: Every year, the TOFEL cutoff for Canadian institutions of higher learning is made public.
Question 3: What TOFEL score is required to apply to Western University?
Answer: To be eligible for Western University, an applicant's TOEFL score must total 83 points overall and at least 20 points in each part.