GMAT score calculator | Here's everything you should know!
The GMAT score calculator helps you calculate the overall score of your exam. This tool is also known as the GMAT score predictor, as it can predict how many questions you will be able to answer correctly and what the chances are of you getting an above-average score in your exam. 
How to calculate your GMAT score using the GMAT score calculator?
To calculate your GMAT score, you must first determine the type of score you want to receive from the test. The GMAT has two types of scores: 
Total (composite) score: The total (or composite) score is a combination of your Analytical Writing Assessment and Integrated Reasoning sections. It ranges from 200 to 800. This is the only score that will be reported to schools.
Subscores: There are three different subscores that are reported on a separate page after taking the test: Verbal Reasoning, Quantitative Reasoning, and Total Integrated Reasoning. These range from 0-60 each. These scores are then added together.
Then, using a GMAT score calculator, estimate your approximate score using a GMAT score chart.
GMAT score chart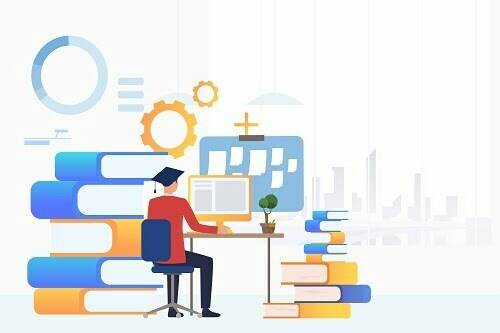 The GMAT is a standardized test required to be admitted to most business schools. The GMAT consists of four sections: analytical writing, integrated reasoning, quantity, and verbal. The GMAT score chart shows the score range for each section of the exam and explains how that score range should be interpreted. However, this tool does not give you an accurate prediction of your actual score. If you want to get an idea about your test results, it is better to use a reliable and accurate one. 
How to read the GMAT score chart?
There are two ways to look at a raw score: as a percentile banking or in terms of points earned per question. Schools use percentile rankings to compare students' scores with those of other people who have taken the GMAT. Points earned per question are more useful for comparing student performance across different tests (since different numbers of questions can be asked). 
The GMAT score chart has five ranges:
| | |
| --- | --- |
| Score range | Performance |
| Between 400 and 499 | Poor |
| Between 500 and 590 | Average |
| Between 591 and 690 | Good |
| Between 691 and 790 | Very good |
| Between 791 and 890 | Excellent |
The best way to read the GMAT score chart is to compare your total score with the average scores for schools you're interested in. If your school requires a 700+ score and your total score is 700, then you'll be in good shape! 
How to raise your GMAT score?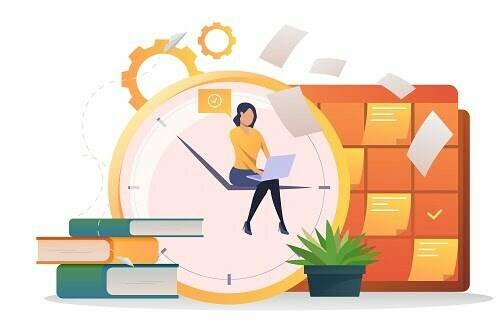 You should begin boosting your GMAT score with a planned study strategy and stick to it. Make a schedule depending on your available time, and write each step. Be realistic about your time – don't overschedule yourself or jam too much into a single day. 
Practice with official resources like the Official Guide for GMAT Review, which contains actual questions from past exams, and Magoosh's online GMAT course, which gives you access to thousands of practice questions, interactive lessons, and detailed explanations of answers. 
Study regularly throughout the week rather than just on weekends when you're not busy with work or other commitments. 
Take full-length practice tests under timed conditions from start to finish (no breaks). This will help you get used to answering questions under pressure. 
Grammar plays a big role in the verbal section of the GMAT, where you'll be requested to rewrite phrases with the grammar rectified. Unlike a conventional grammar test, GMAT questions are limited to a narrow set of specific errors, so be sure you are familiar with them. 
Key takeaways
GMAT score calculator is a tool that helps you determine how much you can score on the test based on your preparation and questions answered correctly. 
GMAT scores can be looked at in two ways: percentile ranking and points earned per question. Universities worldwide generally look at percentile rankings. 
There are many tips you can follow to raise your GMAT score, but you must begin by creating a study plan. 
Summing it up, the GMAT score calculator allows you to calculate your current score and estimate how much you will improve your scores if you take more practice tests or do more exercises. It also helps you determine which areas you are strong in and where you need to focus more attention. 
This tool can be used by both students who are preparing for the exam as well as those who have already taken it and want to improve their scores by taking additional practice tests or doing additional exercises. You can visit our website to learn more! 
Was this blog informative? If so, please share your thoughts in the comments below. Click here to reach out to us for more information about GMAT. We would be happy to assist you with your queries!
Like this blog? Then read: All about GMAT for MBA | GMAT sample test!
FAQs
Q1. How do I calculate my GMAT Score?
Answer – The GMAT exam score is calculated using a formula that takes into account the number of correct answers in each section of the exam as well as the number of incorrect answers in each section. The final score is then reported on a scale from 200 to 800.
Q2. Is 720 a good score on GMAT?
Answer – It's a great score! The average GMAT score is about 550, and 90 percent of test takers score above 500. So if you scored in the 700s on the GMAT, you're above average.
Q3. What is the required GMAT score for Harvard?
Answer – The median GMAT score required for Harvard is 730.