GRE scores | An introduction
Good GRE scores can get you into the graduate program of your choice. However, as the GRE General Test is used for a diverse range of graduate school programs, its relative weight varies by field and school. Thus, in this post, we will discuss what the average good GRE score looks like for most test takers.
What is a good overall GRE score?
Before we look at what constitutes a good GRE score, let us first understand the different exam sections.
Quantitative reasoning: The quantitative reasoning section of the GRE evaluates your ability to analyze quantitative relationships and critically evaluate arguments. This section presents you with multiple-choice questions that test your ability to interpret data and solve problems with simple mathematical formulas.
Verbal reasoning: The verbal reasoning section of the GRE evaluates your ability to analyze and evaluate written material. You'll be presented with multiple-choice questions that test your ability to determine the meaning of words, sentences, and paragraphs.
Analytical writing: The analytical writing section of the GRE evaluates your ability to write in an organized manner with a clear structure. You have to complete two essays on different topics, each with its own prompt, for which you will be given 30 minutes to plan your essay before writing for 35 minutes.
Generally, the average or mean GRE score is considered to be an acceptable benchmark for what a good score should be. The average (mean) GRE score for the quantitative and verbal parts, according to ETS(creators of the GRE), is 150 and 153 on a scale of 170. The average on the analytical writing section is 4.0 out of 6.0.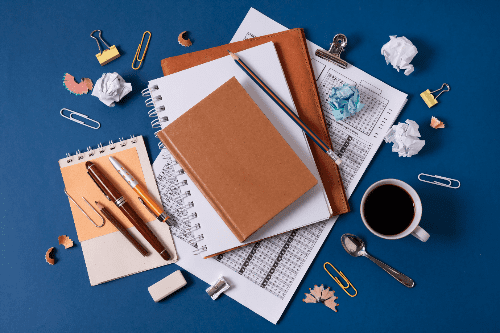 How to obtain a good GRE score?
In order to obtain a good GRE score, you need to first understand what the test is looking for. The GRE measures your analytic skills by testing you on vocabulary, reading comprehension, and math—but it also evaluates your ability to think critically.
Here is how you can obtain a good GRE score for yourself.
1. Research the average GRE score at your target institution
If the school has an average of 700, that's probably a reasonable goal for you—but it could also be more than what you need to get accepted! Most schools have a range of accepted scores, so look at the school's website and see if they have this information available.
You should also keep in mind that different programs will have different expectations for applicants' GRE scores. Some programs may require exceptionally high scores, and others may accept lower-than-average scores. So check out your target program (and its specific requirements) before setting your sights on a particular score.

2. Evaluate competitiveness
You need to know what other people with the same education and experience are scoring on the test to compare your score to theirs. You can find this information by looking at the published reports of other people who took the test or by looking at data from previous years' tests. You can also talk to people who have taken the exam and ask them about their scores.
3. Consistency
It's essential not only to compare yourself with others with similar backgrounds but also to look back at previous years and see if your score is consistently high or low compared with those of other individuals with similar backgrounds.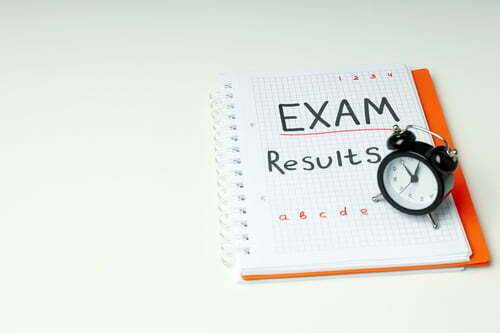 Take your time while solving each question, and don't panic.
Use the online practice test to familiarize yourself with the different question types and test structures.
Make sure you are well-rested on test day and don't skip breakfast or lunch!
Write neatly, use complete sentences, and avoid abbreviations in your answers.
Be aware of time constraints; don't run out of time on more complex questions.
Don't guess blindly; eliminate any answer choices you can before moving on to the next question.
Use strategies like plugging in numbers or POE (Process Of Elimination) to eliminate wrong answers.
Key takeaways
The GRE tests your ability to recognize patterns, use logic, and think critically.
Your GRE score is important to help you get into your dream grad school.
The GRE consists of three sections: quantitative reasoning, verbal reasoning, and analytical writing. Each section contributes equally to your total score.
The average score for quantitative reasoning, verbal reasoning, and analytical wiring are 150 out of 170, 153 out of 170, and 4 out of 6, respectively.
You can prepare for the GRE with practice tests and studying materials available through some schools, colleges, universities, or online resources.
We hope you enjoyed reading this blog. In case of any queries, reach out to us or drop a comment below!
Liked this blog? Read next: List of grad schools waiving GRE for 2022
FAQs
Q1. What is a good score for the GRE?
Answer- In most graduate courses and schools, a 75th percentile is considered to be a good GRE score. Scores higher than the 90th percentile are considered excellent.
Q2. Is GRE needed for a master's degree?
Answer- Yes, most graduate programs require a valid GRE score for the applicant to be eligible for admission.
Q3. Can I study in the USA without GRE?
Answer- Yes, various technical and non-technical courses allow admission without requiring a GRE score.