GRE | An overview of the exam!
The Graduate Record Examination or GRE is a computer-based, multiple-choice standardized exam required for admission into graduate programs. The GRE is held to measure your command of algebra, basic arithmetic, geometry, data analysis, and college-level vocabulary. The exam further measures your ability to evaluate and analyze written material, solve problems, think critically, and observe situations. The graduate school admission committee evaluates your GRE score, academic record, and other supporting materials to assess your eligibility for graduate academic programs. As a matter of fact, online GRE classes are a great way to prepare for this exam. 
Online GRE classes | Why should you choose them?
Technology has helped with advancements in all fields today. Rightly so, the magic of technology has taken over education. GRE online classes use technology to offer course packages and accommodate your preparation timeline for the exam. They offer a structured approach to developing your verbal and qualitative reasoning abilities and yield guaranteed results by improving scores.
You can prepare for GRE either through in-person coaching classes or online class sessions. While offline classes benefit interpersonal communication and in-depth understanding, individuals prefer the online mode for GRE preparation because of convenience. Here is a breakdown of reasons why you should choose GRE online classes. 
Top benefits of joining GRE online classes!
#1. Convenient and flexible
The GRE prep course is time-intensive and requires you to dedicate extra hours. So, if you opt for intensive in-classroom coaching, you must let go of your professional and academic commitments. However, choosing online GRE preparation classes will help you plan your schedule and study whenever you want at your convenience. 
#2. Personalized learning
The best online GRE classes enable you to customize your course to meet specific needs. You can choose what you want to learn and skip the rest you already know. The process helps you manage your preparation time and make the most of your study hours. 

#3. Repetition options
GRE online coaching classes allow you to pause lessons whenever you want, take notes at your will, and repeat specific topics as often as you need. You can also speak to the mentors via chat support at any time of the day and clear your doubts. You do not have to pay extra fees to repeat the recorded lecture sessions or lessons.
#4. Assessment 
The GRE test prep classes online employ algorithms and adaptive technologies to help streamline and analyze your performance, target your weaknesses, and strengthen the topics you already know about. The process enables you to understand the course and increases the chances of getting a high score on the GRE.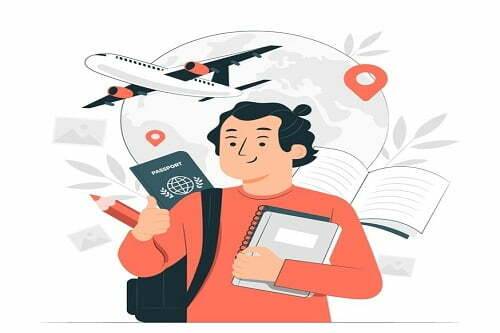 #5. Cost-effective
The online GRE classes are pocket friendly and help avoid expenses for admission counseling or additional tutorials. You can also pick up class sessions with a higher score or a money-back guarantee if you are concerned about not getting relevant results. A few online classes allow you to attend trial tutorials to decide on your enrolment for GRE preparation.
#6. Up-to-date content
The best online GRE classes have the flexibility to alter existing lessons and questions depending on data analysis. The expert trainers and product developers use students' real-time performance reports when using online courses. The process helps them improve the content of questions and lessons, including the scoring algorithms for practice tests. So, the content quality keeps improving by remaining up to date every year. 
#7. Social support
Online GRE classes are interactive and social compared to in-person classrooms. Most online classes include social features like forums, groups, messaging boards, and private chats. The features help you interact with other students, assistants, and instructors while clearing your doubts regarding lessons and questions. You can also find individuals with similar interests and indulge in group study sessions online to enable interactive GRE preparation.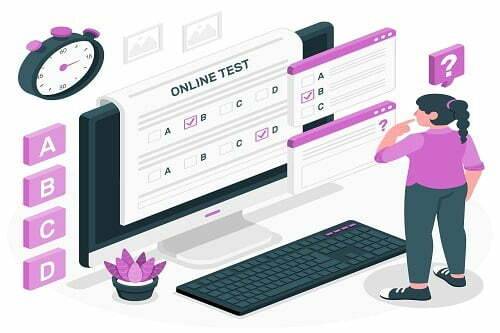 #8. Test-like environment
GRE is a computer-adaptive test that requires you to understand the basics of solving questions and taking practice tests on the machine. So, the online coaching classes for GRE help you read complex passages and questions on the screen, take long tests, and solve online problems to experience a test-like environment ahead of the exam.
#9. Performance tracking
Online GRE classes include mock practice sessions that give you instant scores. You can also track and analyze your performance over time to understand where you excelled and identify your areas of improvement. The process will help you improve your skills and techniques and increase your scores in the yet-to-be-held exam.
Best online GRE classes that you can opt for
The online GRE classes give a complete analysis of your performance and save the data for a long time to help you compare your earlier performances. The process also helps your mentor or tutor to analyze your strengths and weaknesses to help you improve faster.
Here is a list of the best GRE online classes to help you prepare for the exam –
| | |
| --- | --- |
| Name of the online class | Features |
| iSchoolPrep | Live classes, recorded lectures, mindmaps, notes, and strategies. Along with this, booster and refresher sessions, full-length tests, module-wise tests, and much more available. |
| Magoosh | Live online GRE classes, video lessons, detailed text explanations, progress tracking, and full-length tests. |
| Princeton Review | On-demand GRE courses, live sessions, tutoring, and prep packages. |
| Kaplan | Live or on-demand GRE courses, tutoring, practice tests, and question bank packages. |
| Manhattan Prep | Live or on-demand GRE prep courses, interactive video sessions, updated curriculum, and experienced instructors.  |
| PrepScholar | Tutorials, prep courses, free trials, and performance tracker. |
Key takeaways
The GRE is a computer-based, multi-choice exam required for admission into graduate programs.
Online GRE classes offer study materials and other learning resources for preparation.
Online classes are less expensive than offline in-classroom sessions.
A few online GRE classes offer free trial tutorials before you enroll yourself.
Do you wish to know more about GRE? Get in touch with us now! 
Liked this blog? Then read GRE analytical writing | Here's all you need to know!
FAQs
Question 1: Can I prepare for the GRE online? 
Answer: You can prepare for GRE by attending online classes and measuring your performance by taking practice tests. 
Question 2: How much time does it take for GRE preparation? 
Answer: It is suggested to devote around 4 to 12 weeks to prepare yourself for GRE. 
Question 3: Are the online GRE courses expensive? 
Answer: No, online GRE courses are quite affordable. They are cheaper compared to offline GRE preparation courses.