GRE test completion | A brief overview
The GRE verbal section may scare you, and its evolved vocabulary is even more intimidating. While the GRE text completion may look like simple fill-in-the-blank questions, you must note that the choices can often be exceptionally perplexing. Not understanding the correct meanings of the terms or their antonyms and synonyms might lead you to choose the wrong answer choice(s).
Text completion, also known as sentence completion, is one of the question patterns in the GRE Verbal section. In simpler terms, text completion questions are generally fill-in-the-blank questions but with tricky choices. While the single-choice questions may be straightforward, the multiple-choice problems under text completion can be challenging, and many aspirants lose their marks unnecessarily. Therefore, it is prudent to keep practicing the sample questions and remain familiarized with the GRE text completion tips to perform better in this section.
Components of GRE text completion
The GRE text completion section evaluates how you analyze and assess data presented to you based on your reasoning aptitudes. They accomplish this by omitting crucial terms from brief passages. Students need to fill up with the help of the remaining details in the passage to make a rational and significant sentence. In addition, a standard GRE text completion question highlights a phrase or short reading comprehension passage with two or three words left blank. You must choose the correct term from the options given to make the sentence or passage meaningful in such questions.
You can expect roughly 12 text-completion questions with six text-completion-type questions in every sub-section. Likewise, the GRE text-completion questions usually remain classified into three sections that are as follows-
Single-blank: These text completion questions have a single blank that you need to fill up. In addition, you will have to pick the correct option from five given terms for sentences or passages with a single blank.
Double-blank: In double-blank text completion questions, you must fill two blanks. You will have to pick the correct answer from the three given alternatives.
Triple-blank: Triple-blank text completion questions have three blanks that you must fill in. Moreover, you will have to choose the correct word from the three options.
Also, remember that you have to pick the correct answer for every blank for questions with either a single blank or a double blank to score better.
Effective tips for scoring better in GRE text completion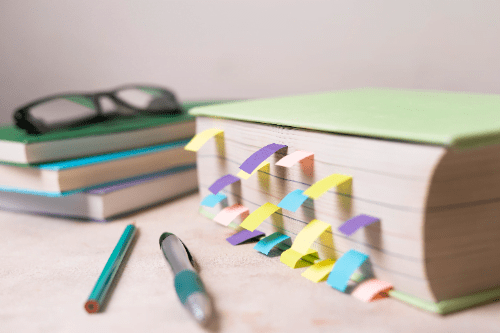 Below are some useful tips that will help you score better in your GRE text completion:
1. Foresee the answers
An excellent way to select the correct answer is to anticipate what appropriate solutions would be. In addition, as you skim through a sentence and come across a blank, try finding an answer without glancing at the given answer options. If you comprehend a sentence's meaning, you must understand what word needs to move into the blank to fill it.
Also, note that the phrase you select must not be a fancy one. Instead, it is essential to understand the meaning of what is needed. Once you do this, skim through the answer options and choose the word that closely relates to the blank's sentiment or meaning.

2. Reread the passage after solving the answer
Never choose the answers and proceed on to the next question. Instead, always make a fast pass-through of the reading comprehension passage or sentences and notice if it makes sense with your chosen answer options. Reading a sentence or paragraph in its entirety after selecting the answer options will deliver a more reasonable understanding of the passage.
3. Improve your vocabulary
You may notice a term whose meaning you do not know and might be the accurate answer, but pick another answer option. Thus, you must read as much study material as possible and try to improve your vocabulary during preparation so that you never get perplexed after noticing new terms.
Best study materials for GRE text completion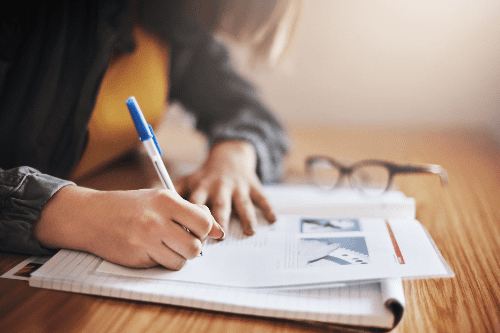 Many books and online resources are available to prepare for the GRE text completion section. Nevertheless, it can often be challenging to discover the best book that fits all your requirements. So to help you make the right selection, here are some top reading materials for GRE text completion.
1. Official GRE Super Power pack By ETS
A most accurate source of study for GRE
150 verbal reasoning questions with all three sections: reading comprehension, text completion & sentence equivalence.
Four full-length practice tests
Classic outline of AWA section
A comprehensive explanation of everything
2. GREGMAT
Exceptionally affordable
Live & recorded courses, along with study programs, practice tools, and questions
Greg Mat's List – selection of most prevalent GRE words
Dictionary with GRE words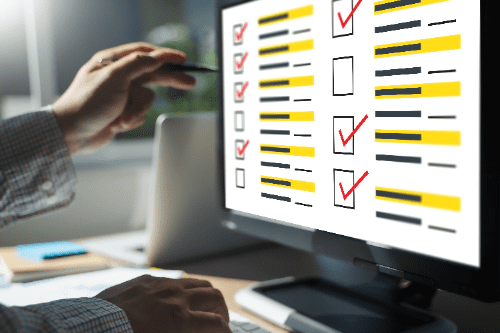 3. Magoosh Online GRE Prep
Comprehensive video lectures on all types of questions.
Opportunity to study anywhere online
Full-length practice tests
1200 practice questions
Magoosh vocab builder and Flashcard app
Key takeaways
Text completion comprises single-blank, double-blank, and triple-blank questions.
Learning is one thing, and using them is another. You may learn many words, but you may not be mindful of the context in which you must use these words.
Practice plays a key role in text completion. Therefore, you must solve as many questions as possible to score better in this section.
We hope you enjoyed reading this blog. In case of any queries, reach out to us or drop a comment below!
Liked this blog? Then read: All You Need To Know About GRE Quant Syllabus and MCQ
FAQ
Q1. How many text completion questions are there in GRE verbal section?
Answer 1- There are approximately 12 text completion questions with roughly 4-6 in each sub-sections.
Q2. How can I improve text completion in GRE verbal?
Answer 2- It is better to work on your vocabulary and read as much as possible to improve your text completion. Also, ensure that you never attempt any questions in haste and practice with the previous year's question papers and mock tests.
Q3. What is the difference between text completion and sentence equivalence?
Answer 3- Sentence equivalence questions give you one sentence with a blank, and you have to pick two words that make equivalent and coherent sentences. In contrast, text completion questions give you one to five sentences with one to three blanks and have you pick words for the blank or blanks separately.