GRE was born out of an idea by the Educational Testing Service (ETS). The exam was explicitly structured to gauge an aspiring student's academic preparedness for graduate school. Let's just put it this way, the universities in English-speaking countries want to ensure you can grasp literary terminology when studying there.
This article focuses explicitly on GRE verbal. You need to familiarize yourself with some GRE verbal questions when you realize that getting full marks on the test is anything but complicated.
What to expect with GRE verbal syllabus?
The GRE verbal is accurately called verbal reasoning. A part of the English language skill test, it is designed to score how well you can –
Analyze academic terms and concepts.
Grasp the information and understand them well.
Evaluate it as your understanding.
The questions appear in different kinds of structures. We have listed all formats commonly occurring in the GRE verbal test below.
Type #1: Reading comprehension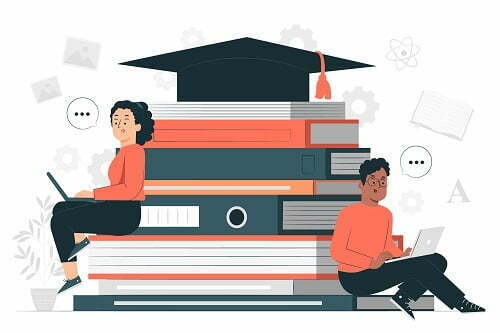 The reading comprehension part of test considers several skills. See the below given sample questions to get a better understanding –
What is the meaning of the given word?
What is the meaning of the given sentence?
How are different paragraphs related?
What is the primary purpose and subject of the passage provided?
Summarize the passage in your own words.
Conclude from the information in front of you.
Reason for the miss information in the passage.
What is the structure of the passage?
What are the author's arguments and assumptions?
What is your understanding and conclusion of the narration?
What are the strengths of the subject?
Are there any alternative approaches to the passage?
When considering a text under the GRE verbal exam, you must develop your ability to read and understand the information smoothly. You will also be required to identify sequences. While it may sound doable, practice ensures that no leaves are left unturned.
Things to note
This GRE verbal test can be one paragraph or even several paragraphs long.
You can expect up to 10 passages in this GRE verbal test, and you will be provided ample time to complete it.
The passages are not hypothetical. Instead, they are based on excerpts from biology, sociology, arts, lifestyle, business, and many other such subjects.
They can be both academic and non-academic.
Type #2: Text completion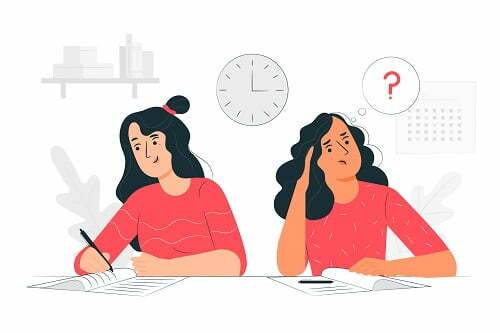 Suppose the first test gauges your ability to understand your reading comprehension. In that case, this question type tests your ability to complete it. For instance, the question will present you with information but purposely avoid mentioning crucial details about the passage. This is where you will be expected to complete the passage.
See below for the kind of structures you can expect in this GRE verbal test –
There will be several paragraphs that will consist of 2-4 sentences.
This paragraph will be incomplete, and you must fill in 3-4 blanks.
You may also be provided with some options.
All the sentences are not correlated with each other.
There is only one correct answer.
Things to note
You are provided ample time to read and understand the passage well.
This GRE verbal test will allow you to grasp whether both sentences are related.
There is no sequence. Therefore if you wish to attempt responding to blank number two before blank number one, go for it!
Type #3: Sentence equivalence
Under this type of GRE verbal exam, you must highlight how well you can understand something and even conclude it. In addition, you must complete the sentence before you conclude it, in case it has any missing blanks. The GRE verbal test may include two question types at once – there is no doubt about it.
See below to understand the structure of sentence equivalence –
In 99% of cases, sentence equivalence is usually one single sentence. The sentence's length or length will depend on what is decided for particular tests.
The number of blanks will be limited to one.
You will have six choices when it comes to picking the correct answer.
Strategies on how to improve GRE verbal score
Here are some tips and tricks to improve the GRE verbal score –
Tip #1 Build your vocabulary
A vocabulary filled with various sentences ensures your GRE verbal score remains high!
Tip #2 Read a lot!
Practice is something that makes sure you will achieve what you are working towards.
Tip #3 Connect and discuss
Connect with like-minded students in the same boat as you and have discussions regarding subjects.
Key takeaways
The GRE verbal test has many different question types. Some of them include sentence equivalence, text completion, or reading comprehension.
The GRE verbal questions test your ability to read, understand, and add to/complete a given sentence or paragraph.
The GRE test aims to understand whether you can cope in the university academic environment.
Prepare well for your exam and ensure you attempt as many types of GRE verbal practice tests as you can.
Was this blog informative? If so, please share your thoughts in the comments below. Click here to reach out to us for more information on GRE verbal test. We would be happy to assist you with your queries!
Liked this blog? Read: GRE exam dates 2022 | All you need to know about the test!
FAQs
Q1. What does GRE stand for?
Answer – GRE stands for Graduate Record Exam. It conducts the graduate school entrance exams globally.
Q2. What are the different question types in GRE verbal tests?
Answer – The GRE verbal test has many different question types. Some of them include sentence equivalence, text completion, or reading comprehension. The GRE verbal questions test your ability to read, understand, and add to/complete a given sentence or paragraph.
Q3. How long will I get for each question?
Answer – You will get approximately 20 minutes to attempt one GRE test structure.