GRE exam dates | An overview
The Graduate Record Examination or GRE is one of the most popular graduate exams that can assure admission to reputed universities overseas. 
Conducted by the Educational Testing Service (ETS), the GRE is considered one of the world's largest assessment programs. It is a standardized test that measures your overall academic readiness and compatibility with a high-level graduate course. 
GRE scores can give your application a boost and is a great way to show admission officers that you have the relevant skills needed for a high-intensity graduate degree. 
Learning everything there is to know about the GRE exam, including the GRE exam dates, can help you prepare accordingly. So, keep reading for all the information you need about this test.
What is the eligibility for the GRE?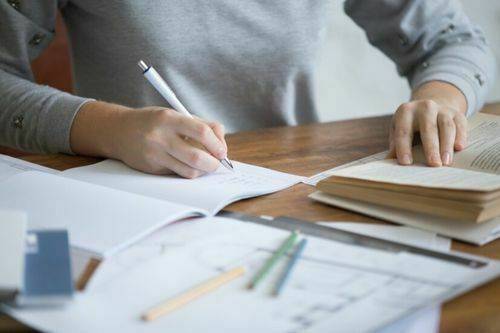 One of the most significant characteristics of the GRE is that there are no basic eligibility criteria. Any aspirant can apply for the GRE test, regardless of age and educational qualifications. 
You just need to possess a valid passport, which is the proof of identity required for you to be admitted into the examination center. 
When submitting your application, you need to meet the relevant admission criteria of your respective b-schools. B-schools around the world primarily look for applicants who are seeking post-graduate or doctoral level degrees. 
Some b-schools and grad schools may also seek candidates who have a few years of work experience in the industry and have obtained a relevant undergraduate degree. 
What are the GRE exam fees for 2022? 
The GRE exam fees for 2022 are as follows- 
| | |
| --- | --- |
| Location | Fees (USD) |
| China  | 231.30 |
| India  | 231 |
| All other countries | 205 |
For special handling requests, the associated GRE fees are as follows- 
| | |
| --- | --- |
| Special handling request | Fees (USD) |
| Rescheduling Fee (China)  | 53.90 |
| Rescheduling Fee – All other countries  | 50 |
| Changing Your Test Center  | 50  |
What are the GRE exam dates?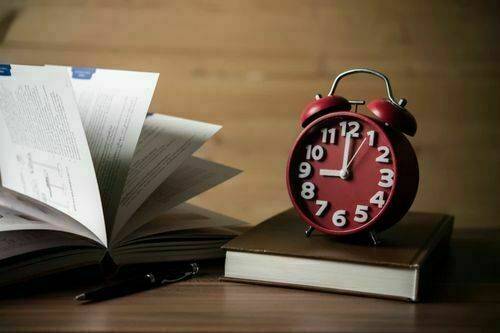 As a GRE applicant, you must closely monitor the availability of GRE exam dates. Like almost all international standardized exams, several GRE exam dates are spread out throughout the year. Therefore, you can choose a date that is most convenient for you. 
It is recommended that the GRE date you choose should be at least two to three months before your first university application deadline.
Based on the different GRE exam dates available, you can plan your respective study schedule and submit your university applications well in advance. 
Here is a schedule to help you familiarize yourself with the GRE exam dates in 2022- 
| | |
| --- | --- |
| GRE  | GRE exam dates |
| GRE 2022 Registration | Open throughout the year.  |
| GRE exam dates | There is no official exam date. You have the flexibility to choose your exam date during the registration.  |
| GRE result declaration | The result is declared 10-15 days after the test date.  |
What is the GRE pattern? 
Understanding the GRE pattern thoroughly can help you put your best foot forward on the final day. The exam pattern is primarily divided into three distinct sections, which are- 
Verbal Reasoning 
Quantitative Reasoning 
The Analytical Writing section always appears first. On the other hand, the Verbal Reasoning and Quantitative Reasoning sections may appear in any order. 
If you are looking to appear for the GRE General Test, it is important to remember that the paper pattern can vary depending on the mode of examination you choose. 
Here is a summary of what you can expect in the computer-based and paper-based versions of the GRE-
| | | | | |
| --- | --- | --- | --- | --- |
| GRE sections | Computer-based exam | Duration | Paper-based exam | Duration |
| Analytical Writing | 1 section – two tasks | 60 minutes | 2 sections – 2 tasks | 60 minutes |
| Verbal Reasoning | 2 sections – 40 questions | 60 minutes | 2 sections – 50 questions | 70 minutes |
| Quantitative Reasoning  | 2 sections – 40 questions | 70 minutes | 2 sections – 50 questions | 80 minutes |
What is the GRE syllabus for 2022?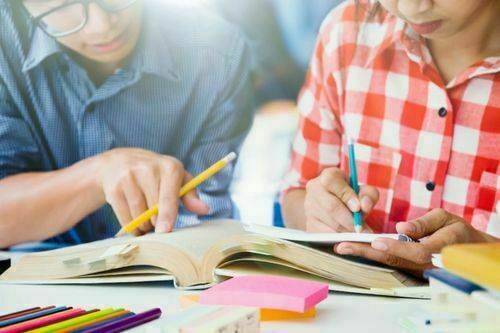 Being up-to-date on the GRE syllabus can help you plan a personalized study schedule suited to your requirements and learning style. 
Here is what you need to know- 
Analytical Writing section 
The Analytical Writing section will test your abilities to- 
Articulate complex ideas and concepts clearly. 
Support ideas and statements with relevant examples and reasons.
Examine claims thoroughly, followed by accompanying evidence. 
Sustain a coherent and well-focused discussion. 
Work with the elements of standard written English. 
Verbal Reasoning section 
The Verbal Reasoning section of the GRE will test how effectively you can- 
Analyze and draw conclusions from presented discourses. 
Make sense and reasons from incomplete data. 
Identify an author's primary perspective. 
Understand the multiple levels of meaning associated with a single piece of text. 
Select important points from a presented discourse and distinguish major points from minor and irrelevant points. 
Understand the meaning of individual terms, sentences, and entire conversations. 
Understand the relationship between different concepts. 
Quantitative Reasoning section 
The Quantitative Reasoning section tests your ability to- 
Clearly understand, interpret, and analyze quantitative data. 
Solve problems using established mathematical models. 
Apply knowledge of basic concepts such as data analysis, geometry, algebra, and arithmetic. 
Key takeaways 
The GRE is one of the most popular management exams that can help you gain admission to reputed b-schools worldwide. 
With the GRE, you can select an exam date that is convenient for you. However, it is recommended that you complete the exam at least a couple of months before the b-school application deadline. 
Learning about the syllabus and what it attempts to test you on can streamline your preparation efforts. 
We hope this blog on "GRE exam dates" helps you learn about the exam and what it entails. If you need help preparing for the GRE or need information on the GRE exam dates in 2022, click here to reach out to us! You can also drop a comment below.
FAQs
Q1. What is the total score on the GRE?
Answer – The total score on the GRE is 340. 
Q2. How is the GRE subject test score calculated?
Answer – The GRE subject test score is calculated on a scale of 200 to 990, with an increment scale variation of 10 points. 
Q3. How long is the GRE score valid? 
Answer – The GRE score is valid for a period of 5 years from the day of the exam.