Those looking to work or study in an English-speaking country are required to prove their proficiency in the English language. There are several language proficiency exams one can take, like IELTS and TOEFL. However, these exams require plenty of preparation. One of the best ways to prepare for these tests is through mock tests. So, read on to learn more about where you can find a TOEFL mock test and what else you can do to ace this exam.
What is TOEFL?
The Test of English as a Foreign Language (TOEFL) is listed amongst the most prominent English proficiency tests. Those seeking to study or work abroad are required to take this exam. TOEFL evaluates candidates based on four parameters – reading, writing, speaking, and listening skills.
It is one of the most popular language proficiency tests and is widely accepted in many English-speaking countries such as the United Kingdom, United States, Canada, and Australia. Those of you looking to prepare for this language proficiency exam can utilize several online platforms to your advantage. Mock tests are one of the most effective prep tools when it comes to TOEFL. So, read on to learn more about the best TOEFL mock test and how it can help you. 
Where to find the TOEFL mock test?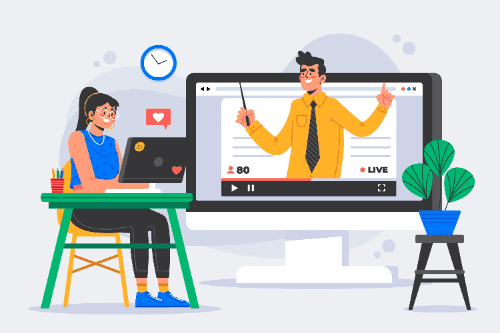 One of the best and most effective ways of preparing for TOEFL is by solving at least one TOEFL mock test every day. There is no lack of incredible TOEFL study material available both online and offline. You can easily download and take a variety of practice tests to assess how much you have learned and what is still remaining.
A TOEFL mock test is not only helpful in familiarizing you with the structure, format, and types of questions included in the test but also trains you to complete the exam in a timely manner. There is no shortage of websites and online platforms that allow you to practice for this exam. Some of the best websites to find a TOEFL mock test online include:
1. Magoosh
For those seeking both convenience and value, the TOEFL mock test by Magoosh is one of the best choices you can make. Available in a completely online format, it provides a structured system to support self-study. It provides aspirants with access to more than 420 practice questions and up to six full-length practice tests with graded writing assessments.

2. 4Tests
There are two free TOEFL mock tests on 4Tests' website. Each of these tests contains more than 100 questions, divided into sections for reading, structure, and listening. These tests aren't timed and serve as a decent way to practice, especially for those just starting with their prep. 
3. ETS TOEFL iBT
This free official TOEFL mock test is a full test including all four sections. It uses past test questions for the listening, writing, and reading sections. With the paper-delivered format similar to that you'll experience on the test day, it consists of all transcripts and audio files.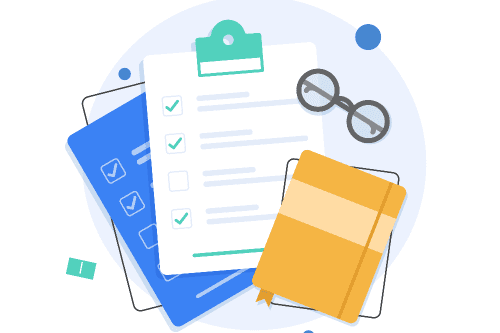 3. Test-Guide
The TOEFL mock test by Test-Guide is an excellent resource containing four structures and six reading quizzes. All of these quizzes are untimed and short, but the questions are quite similar to those in the real test. Moreover, it provides you with explanations to help you understand the justification behind the answers.  
4. Graduates Hotline
The TOEFL mock test by Graduates Hotline contains two listening and eight short reading quizzes. While the quality of its questions is great, it is considered a little weaker with respect to the explanations of answers. Also, once you have completed the quiz, it doesn't tell you specifically which questions you have got wrong until and unless you answer all the questions correctly. 
Tips for taking TOEFL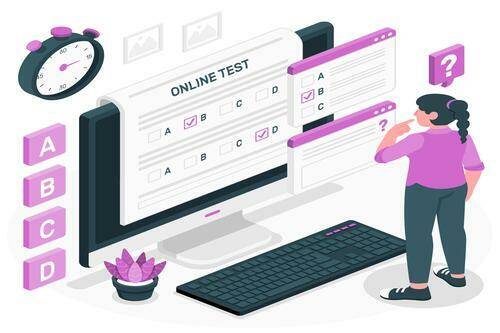 While taking the TOEFL exam, it is essential to keep the following tips in mind:
TOEFL evaluates you on the basis of everyday use of your English language skills. 
Although using refined vocabulary can give you an edge. However, it is advisable to not use too many big words as it may lead you to lose your central idea. 
One of the most important things is cohesion. Even if you need to deviate from the topic to explain something, it is essential to make sure that you don't stay off-topic for long and that you return to the central idea. 
The usage of proper punctuation while writing is a clear indicator of profound knowledge of a language. Similarly, using the right tone and taking pauses at proper places is vital while speaking. An evaluator looks for these sorts of things during the test. 
While the language is what the evaluator checks for, it is also important to make sure that your responses are structured and to the point. Vague answers or illogical rants about anything will cost you marks. 
Be careful to not be offensive with any of your remarks. While you are allowed to state your opinions, it is essential to avoid hurting any political or emotional sentiment, even if you disagree with it. 
You should focus on ensuring a proper flow of answers. Moreover, it is vital to be careful of the subject-verb agreement. 
Key Takeaways
TOEFL is one of the major language proficiency tests required to be taken by those looking to work or study abroad, especially in an English-speaking country.
One of the best ways to prepare for this exam is by taking a TOEFL mock test every day.
You can easily find some of the best mock tests on various online platforms. 
We hope you enjoyed reading this blog. In case of any queries, reach out to us or drop a comment below!
Liked this blog? Read next: Universities offering a TOEFL waiver | US, UK, Canada, and more!
FAQ
Q1. Are there any other good TOEFL mock tests?
Answer- In addition to the ones mentioned, some of the other top TOEFL mock tests include ETS Global, TOEFL Test Online, Kaplan Test Prep, and Union Test Prep.
Q2. How to choose the best TOEFL mock test?
Answer- Some of the top characteristics of great TOEFL mock tests include-
High-quality practice questions.
In-depth answer explanations.
Similarity to the real test in terms of the format.
Effective learning strategies.
Q3. How to get the most out of TOEFL mock tests?
Answer- Following are some of the most helpful tips to get the most out of TOEFL mock tests-
Make sure to use official TOEFL materials.
Alternate between full-length practice tests and quizzes.
Review any mistakes you make carefully and keep an eye out for any repetition.