TOEFL speaking topics | An overview
Test of English as a Foreign Language (TOEFL) analyses your ability to speak and understand English by examining your reading, speaking, listening, and writing skills.
If you are an overseas student who wishes to study in an English-speaking country, you may be required to take the TOEFL exam.
These are all abilities that will be needed to finish your academic studies.
Institutions use examinations to ensure that students are prepared to pursue and succeed in their chosen course in a country where English is the primary language of instruction.
Independent TOEFL speaking topics assess a candidate's speaking competence in disciplines such as arts, science, technology, and humanities.
TOEFL practice speaking integrated task topics thoroughly evaluate the candidate's speaking, reading, and listening skills.
TOEFL speaking topics
TOEFL Speaking Topics are self-contained speaking activities in which students can respond using their own words, ideas, and experiences. The TOEFL speaking topics questions are based on various topics that must be described. Below are some possible questions type that can be beneficial for your preparation:
Life
Describe a life-changing event in your life.
Give an example of a time in your life when you were successful.
In your luxury time, what do you like to read?
Which holiday is your favorite? Explain why this is your favorite holiday and what you generally do on it.
Describe one of your most memorable experiences.
What is the one incident in your life that you wish to gain experience? Tell me what made it special.
Would you borrow money to buy an expensive item and then save money to buy it later?
Describe a time when you faced a challenge in your life.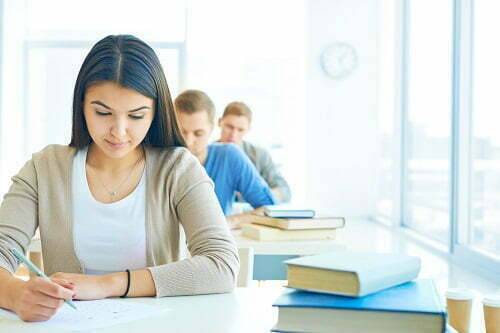 Country
Discuss a significant national holiday in your own country.
Describe your county's culture.
Food
Tell us about some of your favorite dishes.
Describe some of your favorite features of a restaurant or cafe.
Employment
Describe any previous work experience you've had.
Is it preferable to reward employees with various employee perks and other benefits rather than simply paying them more?
Would you want to work in a job requiring collaboration with others?
Studies
What was your favorite subject in school?
Who has been your best teacher? What attributes do you think to make him/her such an effective teacher?
Some people like to buy secondhand books, while others prefer to purchase new books.
Which one do you think you'd choose?
Which study aid are you most reliant on?
Work
Describe any previous work experiences you've had.
Would you want to work in a job requiring collaboration with others?
Is it better to give employees various employment perks and other presents instead of merely paying them more?
Travel
Describe a favorite place in your city and why you like to visit there.
Describe your city's or country's most popular tourist attraction.
Entertainment
What is your favorite movie or television show, and why do you like it?
What kind of show do you like watching? Educational or entertaining?
Family or Friends
Who is your closest family member? Describe them and why you feel a connection with them.
Who do you consider to be the most intelligent person you know? Explain why you believe they are clever in describing them.
Which tourist attraction would you recommend to a friend from another country visiting you?
Technology
Which smartphone features are the most beneficial to students? Recording lectures or listening to music?
Sports, Recreation, and Activities
Describe your favorite sport.
Describe your favorite recreational activity and why you like it so much.
Which kind of activities do you like to do in your luxury time?
Different types of questions in TOEFL
Different types of questions exist in TOEFL independent exams, such as:
Three-choice questions
Priority questions
Agree or disagree
Advantages and disadvantages
Let's discuss each one below.
Three-choice questions
Which of the following criteria is most important to you while looking for a roommate: (1) Cleanliness (2) Hospitality (3) Quietness.
There will be a student-oriented television show. Which show do you want to see? (1) Interviews with school leaders (2) Debate among students on political and social issues (3) A school-related comedy.
Which of the following technical advancements has had the most impact on students' lives? (1) e-books (2) online classes (3) mobile phones.
The university decides to renovate the dormitory and provide additional space. Which space do you think you should add to your dorm? (1) Cafeteria (2) Game room (3) Study room.
Which role in the school community would you pick if you had to choose one during the summer vacation? (1) Receptionist at the library (2) Technician (3) Community wall painting.
Priority questions
Which one is your preferred choice? To purchase the newly launched e-product as soon as possible, or to wait a bit and then decide whether to buy it.
Some people prefer to send text messages, while others prefer to make direct phone conversations. Which one is your favorite?
What do you think of people who prefer to buy new books and those who like to buy secondhand books?
Agree or disagree questions
Do you agree or disagree with the statement that older doctors are superior to younger ones?
Do you agree that male and female university students should be housed in separate residence halls?
Do you agree with the following statement: obtaining a university degree is never too late.
Do you agree or disagree that young people need to learn household skills like cooking, sewing, and child care?
Advantages and disadvantages questions
Many students are asked to rate their lecturers at the end of the semester. What are the advantages and disadvantages of this?
Students at your university will be able to watch television in their dorm rooms. What is your point of view, and why? What are the advantages and disadvantages of viewing TV in a dorm room?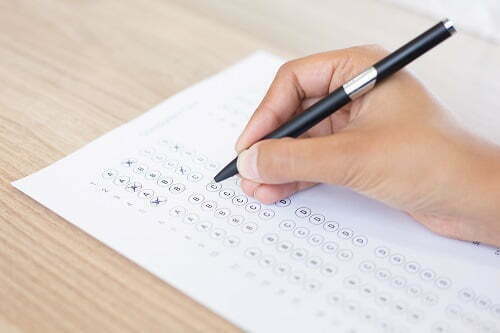 Key takeaways
The TOEFL Speaking part score is dependent on a candidate's reading, listening, strong grammar, time management, taking notes, correctly pronouncing words, and many other minor assessment aspects.
The TOEFL Speaking portion lasts about 17 to 20 minutes, and the candidate must complete four assignments based on how he conveys an opinion on a familiar issue.
If you wish to study abroad, visit the iSchoolConnect and get expert assistance in selecting the best university for your desired course.
You can always contact us if you are looking for TOEFL speaking topics and test preps.
Liked this blog? Read more: Improve your IELTS exam score with these tips!
FAQs
Question 1: What are the marking criteria for TOEFL speaking?
Answer: Certain factors formulate your speaking score. These include the content (what you say), the delivery (how you say it), how well you structure your short speech, and how relevant your answer is to the question.
Question 2: How long should I prepare for TOEFL speaking topics?
Answer: Ideally, a duration of one to two months should be more than sufficient for you to prepare. Writing essays and going through TOEFL speaking sample answers can significantly help you improve your score.
Question 3: What is a good TOEFL score range?
Answer: Different institutions have different score requirements. Therefore, there is no fixed score range for TOEFL per se. But all in all, anything between 90 and 100 out of a possible 120 is considered very good!