The TOEFL exam is an internationally recognized test conducted to measure the English language skills of non-native English speakers. While you may be confused about where to start your TOEFL preparation, it doesn't have to be complicated. Here we have chalked up the strategies for TOEFL preparation that will help you to ace each section at ease. Before getting into the exam tips, let us jump in to get a glimpse of the exam!
What is TOEFL?
TOEFL (Test of English as a Foreign Language) is an internationally recognized test conducted to measure the English language skills of non-native English-speaking individuals who want to enroll in undergraduate or graduate courses in English-speaking universities. Taking the TOEFL exam will be a perfect approach to unveil your command of the language and your ability to participate in academic settings.
What is the ideal score?
There is no specific pass or fail score in TOEFL. Instead, the score's value depends on your university choice and the course you are applying for. The scores are accepted by over 11,500 universities and educational institutions in more than 160 countries, including Canada, New Zealand, the U.K, the USA, and countries across Asia and Europe.
You should score at least 80 to 100 points at the basic level to increase your chances of getting admission to your desired graduate schools.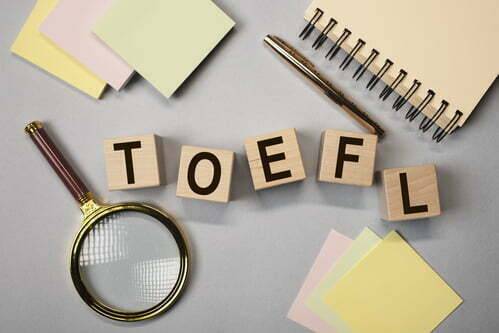 What are the sections in TOEFL?
Do you feel nervous at the thought of the TOEFL? Well, you are not the only one. The best way to start your TOEFL preparation is by understanding the structure and types of questions in each section of the exam.
Reading Section (17 minutes) is to test your ability to comprehend and interpret written texts on various topics, including science and academic debate.
Listening Section (41-57 minutes) examines your ability to understand the information given to you orally, like how you listen to a lecture at university. It has four to six lectures where the questions will be designed to validate your comprehension ability of the topic.
Speaking section (17 minutes) consists of six exercises, which have to be completed by speaking into a microphone. It is to assess your ability to articulate your thoughts, emotions, and ideas in English.
Writing Section (50 minutes) is about demonstrating the way you are expressing yourself in English through writing. Here, you will be assessed for your grammar and vocabulary skills in creating distinct sentences and paragraphs.
Strategies for TOEFL preparation
The TOEFL test is one of the widely accepted tests to prove one's academic proficiency at the university level. However, to pass this exam with flying colors, we have provided you with an effective strategy for your TOEFL preparation that will help you to acquire high scores in the exam.
Learn from the standard academic textbooks by skimming through the paragraph and understating the crux of the content, gaining the surface-level knowledge to answer the question.
Improving your vocabulary skills is one of the most critical aspects of clearing the section. Try to learn words from various subjects, including biology, social sciences, and business arts, along with suffices, prefixes, and common root words.
Be a quick reader by practicing and setting a timeline to increase your speed level.
Keep a reading log and use tables, lists, and diagrams to write summaries or answers to the passage you are reading.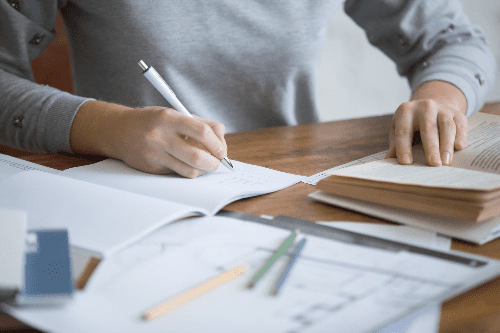 Listening skills
Try to Practise in the same environment for this section to ensure that you don't have distractions even during exam time.
Explore other sources as it is not only about listening, but you need to process the emotion in the lecture or conversation. So, try to listen to debates, broadcasts, and documentaries to get the best out of your TOEFL preparation.
Listen to various topics. Start listening to simple podcasts on familiar topics and move on to new topics with a high difficulty level for a longer duration.
Note the speaker's style, hope, and degree of certainty, intonation, and repetition of ideas to achieve the purpose of the lecture or conversion.
Make a note on crucial points while listening and focus on what is being conveyed and jot down a brief note for better understating.
Get Help from Native English to practice the style and accent, persistently make it a habit, eventually developing fluency.
Preparing and Listening to your own recorded conversation is one of the best TOEFL preparations as it will help you to identify your mistakes and improve your enunciation skills.
Relaxing and keeping your cool while speaking in TOEFL is important. Hence follow some breathing exercises before you start the test.
Writing skills
Practicing reading from many sources is another critical TOEFL preparation strategy to ace the writing section. It will help you obtain more knowledge, ultimately improving the quality of your answer.
Ensure to structure the answer that will help you score a high grade. Follow the general step-by-step process of reading, drafting, and writing to build a well-documented passage, with the key details mentioned in a precise way.
Practice on the QWERTY keyboard and ensure to keep up with the time management by writing essays on common topics, which will help you in completing the section on time.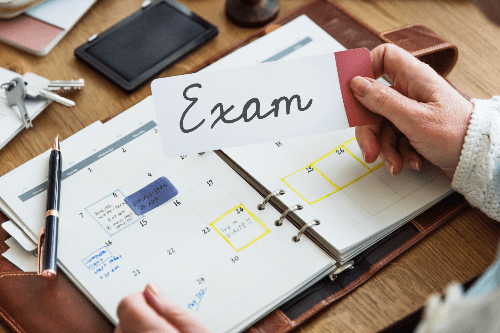 TOEFL Preparation time
Now that you have learned the strategies for TOEFL preparation, you want to know the time that is required to prepare for the exam. We recommend you take at least 3 to 4 weeks to train yourself. However, there is no accurate answer. The better your English skills, the less time you need for TOEFL preparation.
Key takeaways
Scoring well in TOEFL is a tedious task, but you must follow the aforementioned TOEFL preparation tips to achieve your target score.
Start your TOEFL preparation in advance and Focus on your weaker areas. Make sure to set a target score and keep a concrete goal in your mind.
Set your self-study timetable and build your time management skills, devoting a considerable amount every day to cover all the sections.
Make use of various online tools and mock test resources to review your TOEFL Preparation level and ensure to not commit the mistake again.
Rather than rote-learning, focus on building your conceptual clarity so that you can solve any practical question based on the essential concepts.
Don't panic during the exam; read the questions carefully and pace yourself so you can complete every section within time.
Once you are done with your TOEFL preparation, there is no doubt that you can ace the exam at ease. Remember you have spent weeks/months practicing hard for the test and sharpening your knowledge.
Looking for further assistance with TOEFL exam and the exam pattern? Get in touch with us, and we will guide you on the right way towards your dream journey.
Liked this blog? Read next: 5 useful tips on how to prepare for TOEFL with detailed study plans
FAQ
Q1. How long does it take to prepare for TOEFL?
Answer- It takes approximately two to three months to prepare for your TOEFL exam. However, it's never too early to start preparing!
Q2. Does Canada accept TOEFL?
Answer- Yes, over 400 Canadian universities accept the TOEFL exam. Even though there are a few universities that offer a waiver, you must check the university's requirements beforehand.
Q3. What is the validity of the exam?
Answer- The TOEFL exam is valid for 2 years. Therefore, you must download your scores and save them for future reference.