GRE coaching | Choose the right one for you!
GRE, or the Graduate Record Examinations, is a standardized test that measures students' writing, quantitative, verbal, critical, and analytical thinking levels. The results are accepted in various graduate courses across the US, Canada, Germany, Singapore, the UK, etc.
If you aspire to study abroad, your GRE score will be one of the most crucial aspects of your college application process. However, acing this exam is not a cakewalk and requires extensive preparation. In this regard, the best GRE coaching class could help you achieve the desired result on your first attempt.
5 things to consider before selecting a GRE coaching
Let's look at a few strategies that will help you choose the best GRE coaching class.
1. Know the experience of teachers
It is extremely vital to check the teachers' experience, knowledge, and qualification in the GRE coaching center. Whether you are looking for GRE online coaching or offline, the trainer's experience will determine the quality of teaching in that institute. It is important that the GRE trainer is well-versed in the proper lessons and knows the exam schedule. It is also crucial to ask the trainer about the schedule, division of the sections, and teaching plans.
2. Equal emphasis on all sections
For some students, having a great vocabulary is a struggle. Meanwhile, others struggle with mathematical calculations. Some students may face difficulty grasping both of these subjects. Since all these sections are keys to obtaining good marks in the exam, you should know whether GRE coaching emphasizes them equally. Know that speed is the first and foremost thing you should aim toward while preparing for the GRE. Thus, your trainer must know the techniques needed to help you solve the answers in the shortest possible time.
3. Know the duration of the course
Oftentimes, students get lured by crash GRE courses, only to face disappointment later. Note that these fast-track courses might be fruitful for those students who already have some training regarding the exam. But, if you are new to the avenue, you must give yourself enough time for preparation. So, while searching for the best GRE coaching, consider opting for a class that is spread over at least three months. This will give you ample time to prepare and understand the needed concepts.
4. Student reviews
You might not consider checking student reviews and testimonials at first, but remember that this information can help you decide on the best GRE coaching. With so many coaching institutes on the corner, students might get overwhelmed. But remember not to make a decision by seeing flashy advertisements. Instead, check out what other students say about a particular institute. Reviews and opinions about previous students can help you gain insight into how good or bad a coaching center is. At the same time, do not base your research completely on student reviews, as they might be misleading sometimes.
5. GRE coaching fees
This is yet another thing to consider while searching for GRE coaching. While searching for the best GRE coaching, you should put quality over price. Consider investing your money in the right place, where you will receive adequate knowledge on how to prepare for GRE and ace your exam on your first attempt.
Whether you are searching for GRE coaching, one of the most crucial things you should base is your decision upon your own satisfaction. After that, devise a study plan and abide by it to ace your examination. Success in this exam entirely depends on your ability to prioritize the information in the question paper and organize it accordingly.
iScoolPrep – Ace your GRE test with us!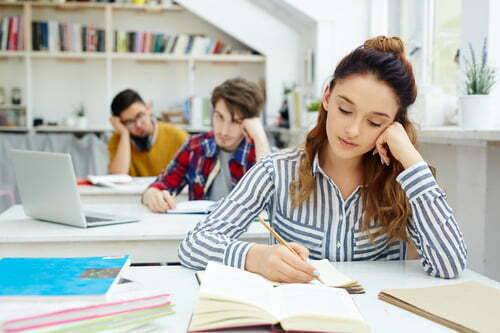 iSchoolPrep is India's leading study-abroad preparation platform. We provide customized study plans, live lectures by experts, and quick doubt resolution options. Besides, the study materials are curated on the self-learning model, which allows you to study at your own pace. 
We provide various GRE test prep packages for you to select from per your need. These include-
GRE Test Series
GRE Comprehensive
GRE Personal Coaching
These packages include mock tests, live lectures, a vocabulary list, recorded lectures, one-on-one doubt resolution sessions, and much more. So, what are you waiting for? Opt for a GRE package, and our trainers will help you nail the exam. 
Key takeaways
GRE is a commonly accepted admission criterion for graduate courses in most US, Canadian, Singaporean, and British universities. Thus, aspirants must score well in this exam. To do so, finding the best GRE coaching is important.
One can choose a good GRE coaching center by considering the experience, knowledge, and qualification of the teachers. Additionally, looking into the student reviews, course fees, and duration is equally important.
After enrolling in a GRE coaching center, students must self-study by devising an effective study plan. They should know a few tips and tricks to ace their exam on the first attempt.
We hope you found this blog on GRE coaching informative. If you have any additional queries, feel free to reach out to us. Our experts will guide you through all your issues and help you find a tangible solution.
Liked this blog? Read next- GRE verbal test | Strategies to ace your exam!
FAQs
Q1. How much time does it take to complete GRE preparation?
Answer- By following an effective study plan, you can complete GRE preparation within 4 to 12 weeks. The amount of time you would need to contribute towards GRE study could vary from 5-6 hours a week to 2-3 hours per day. However, this timeline may vary depending on the student's capacity.
Q2. Who is eligible to appear for the GRE?
Answer- There is no specific eligibility to appear for this exam. Anyone can apply for this exam, as there is no specified age limit. However, you must abide by a few general criteria that will make you eligible for GRE.
Q3. Can I retake the GRE?
Answer- Yes, you can retake the test once after every 21 days. However, this is allowed up to five times in a 12-month cycle. Note that this rule is applicable even if you have canceled your previous test scores.