As you may be aware, students must take the GRE exam to get admitted to graduate schools in the United States and other countries. According to ETS, the GRE is intended to test verbal reasoning, math skills, analytical writing, and critical thinking abilities developed through time. Many candidates, however, are still determining if they should prepare for the GRE by taking GRE coaching sessions or on their own. Joining a GRE coaching program is entirely dependent on your talent, hard effort, self-motivation, and availability of quality study materials. To make things easy for you, we have compiled a brief list of the best GRE coaching in Bangalore.
GRE coaching in Bangalore | A list
The GRE exam necessitates extensive study, which necessitates the supervision of an expert teaching center. As a result, this list will assist students in narrowing down the top 5 GRE Coaching Institutes in Bangalore. Scroll down to see them.
iSchoolConnect
After the pandemic, the online learning method has grown even more in popularity. Online classes for students and professionals are being offered by an increasing number of coaching centers in Bangalore, such as iSchoolConnect. It assists students in improving their GMAT, GRE, TOEFL, SAT, ACT, AP, and IELTS preparation.
Online learning with iSchoolPrep has many advantages! You can enroll in GRE classes taught by knowledgeable professors from the convenience and security of your home. Additionally, you have one-on-one meetings with them, which may not be possible in an offline program. You also have access to a wealth of GRE study materials for all of the test sections. These online classes also provide you with a tonne of practice tests, papers, advice, and tactics for the GRE.
iSchoolConnect can also help you with all aspects of the application process, including writing your Statement of Purpose (SOP) and CV. These are equally significant to your GRE exam result.
Manya | The Princeton Review
Manya is a popular and highly acclaimed GRE preparation center in Bangalore. It assists students in improving their GMAT, GRE, TOEFL, SAT, ACT, AP, and IELTS preparation. Manya Education operates over 40 institutions in India, including Mumbai, Chandigarh, Hyderabad, and Chennai, among others, as well as 7 facilities in Bangalore.
They have a large and knowledgeable faculty, and each student is assigned a personalized study schedule. Professional and educated instructors with substantial competence and adhering to various teaching philosophies teach the course lessons. The course bundle includes updated course materials, an exclusive test series, practice assignments, seminars, workshops, guest lectures, model papers, regular mock examinations, and revision notes.
Aspire Global Education
Aspire Global Education was established to offer working adults and students services for studying overseas. In Bangalore, it provides specialized training for the IELTS, PTE, GRE, SAT, TOEFL, GMAT, and Spoken English exams. It provides educational offerings with distinctive content, intimate class sizes, and qualified instructors. It strives for perfection by offering top-notch instruction and results.
Students at the institute have access to a wealth of study materials and knowledgeable instructors. They encourage students and give them the best advice for getting high GRE results. Students pay reasonable and appropriate fees for their education. Students should consider signing up for this GRE coaching in Bangalore.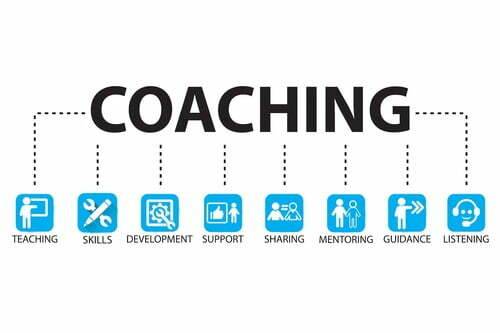 Plus Prep Education
An educational coaching business called Plus Prep is situated in Bangalore. The college offers students top-notch exam preparation services thanks to its highly qualified faculty and counselors. In addition to English language programs, Plus Prep School focuses on GMAT, TOEFL, ACT, NMAT, GRE, IELTS, and SAT preparation and testing.
The center provides its students with both in-person and online programs. The Institute's faculty members are highly qualified to offer individualized, excellent test preparation and entrance counseling services. The grades and university admissions of students who utilize Plusprep are often better. A team of individuals who are utterly committed to providing specialized, excellent test practice and admissions services operate the institute.
Top One Percent
Leading GRE training facility Top One Percent in Bangalore provides GRE prep classes. Delhi, Gurgaon, and Bangalore are the three major Indian cities where this institute has campuses. Its curriculum for studying abroad includes several top-notch and goal-oriented components, readily making it one of the leading GRE Coaching in Bangalore. They also provide Live Online sessions.
Starting with their training session feature, it has several fascinating characteristics, such as weekend batches finishing the complete course clearly and practically, from foundations to advanced. This Bangalore GRE tutoring focuses on offering individualized attention to strengthen their students' preparation.
Key takeaways
Most students who wish to attend a reputable institution or college in the United States for their graduation must comprehend the significance of the GRE.
GRE coaching in Bangalore is vital for individuals who want to achieve the ideal GRE scores on the first try.
If you want to pursue higher education at an internationally recognized university, you should select a reputable online GRE coaching in Bangalore platform that can assist you with a well-structured GRE exam prep.
FAQs
Question 1: What should you anticipate from GRE instruction in Bangalore?
Answer 1: Students who take GRE coaching in Bangalore can improve their scores. They have qualified teachers who allow pupils to study for the test.
Question 2: What is the cost of GRE instruction in Bangalore?
Answer 2: The cost of the GRE course varies depending on the institute. The cost of GRE coaching is influenced by several variables, including the class format, facilities, location, time slots, and many more.
Question 3: Is attending GRE coaching required?
Answer 3: Only by setting up enough time for GRE preparation will you be able to improve your marks. And one excellent way to perform well on the test is through GRE coaching.