Introduction
An important part of many graduate schools' admissions procedures is the Graduate Record Examinations (GRE), a standardized test. Much of the GRE involves multiple-choice questions, which can often seem deceptively simple. However, the psychology underlying these questions and the methods needed to ace the GRE are intricate and diverse. 
Achieving GRE success is not just about understanding the subject matter but also recognizing the subtleties of the test itself. By dissecting the complexities of multiple-choice tests, understanding the science underlying them, and employing specific strategies tailored to the GRE, test-takers can enhance their prospects for GRE success. Let us check out the complexities of multiple-choice tests, explain the science underlying them, and find out practical success tips.
The psychology of multiple-choice questions
Multiple-choice questions are not just a matter of luck or guesswork, a deep psychological process is involved when answering them. These types of questions typically involve the following factors:
Cognitive recognition: Recognizing the correct answer among distractors involves intricate cognitive functions, including memory recall, pattern recognition, and critical thinking.
Distractor effectiveness: Well-crafted distractors can divert attention and lead to incorrect answers. Understanding how this work can guide a test-taker in identifying and avoiding common traps.
Decision-making: Selecting an answer in a multiple-choice format involves a complex decision-making process, balancing certainty, risk, and intuition.
Understanding multiple-choice strategy in GRE preparation
Preparing a strategy to follow in advance can be beneficial and help you avoid making errors. You will also be saving valuable time during the test by following a well-planned strategy. Here are some of the ways you can strategize:
Cognitive psychology and decision making
The science of cognitive psychology plays a significant role in understanding how individuals respond to multiple-choice questions, particularly in exams like the GRE. Understanding the decision-making process and the biases that come into play can empower students to approach these questions more effectively.
The process involves recognizing patterns, eliminating techniques, and thoroughly understanding the subject. Cognitive biases, such as the anchoring effect, which is the instinct to rely on the first piece of information offered, can lead to wrong choices. For GRE success, it's essential to recognize and overcome these biases.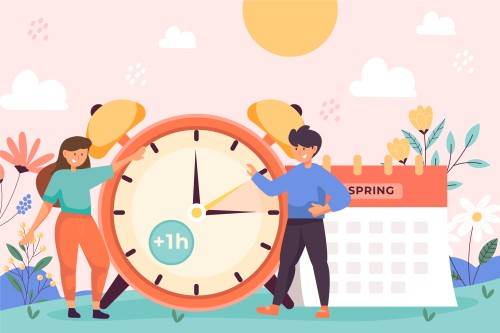 Time management in GRE
Time management is a crucial part of GRE preparation. Knowing how to allocate time for different sections, including multiple-choice questions, can significantly impact the final score. Implementing proper time management strategies allows students to analyze each option, ensuring more accurate responses calmly:
Set a timer for practice tests: Simulating real exam conditions with a timer helps adapt to the pressure.
Allocate specific time for sections: Understanding the time required for different sections can help in pacing through the test without rushing.
Strategies for GRE success
Achieving GRE success isn't only about knowing the right content, it's about understanding how to approach the questions. The following strategies can guide you in the process:
Understanding question structure: Recognizing a question's underlying structure helps focus on the key elements and ignore irrelevant details.
Eliminating wrong answers: Systematic elimination of unlikely answers narrows down choices, making the selection process easier and more accurate.
Time management: Time efficiency is vital. Planning and practicing under timed conditions help in building the speed and accuracy required for GRE success.
Use of clues: Questions or answer choices often contain hidden clues or information that can guide you toward the right answer. Recognizing and utilizing these can enhance accuracy.
GRE test-taking techniques and tips
Successful GRE preparation involves understanding the subject matter and mastering specific test-taking techniques. Here are some valuable insights:
Practice with real test questions: Familiarize yourself with the question format by practicing with real or simulated GRE questions.
Use time wisely: Allocate time for reviewing answers. A quick review can catch simple mistakes that might otherwise go unnoticed.
Stay calm and composed: A calm mind is essential for critical thinking and decision-making. Techniques like deep breathing can help maintain composure during the test.
The application of these strategies, combined with a sound understanding of cognitive psychology and time management, lays a strong foundation for achieving GRE success.
The psychology behind answer choices
Understanding the psychology behind how answer choices are framed can provide a competitive edge in achieving GRE success:
Distractors: Test creators often use options that are designed to mislead or confuse test-takers. Recognizing these distractors is essential in multiple-choice question strategies.
Likely answers: Sometimes, answers that look complex or use specific technical terms might be more likely to be correct. This pattern is not always true, but it can be a useful guide.
Tricky questions: Be aware of questions designed to look simple but have a twist. Reading carefully and understanding the underlying concept can avoid falling into this trap.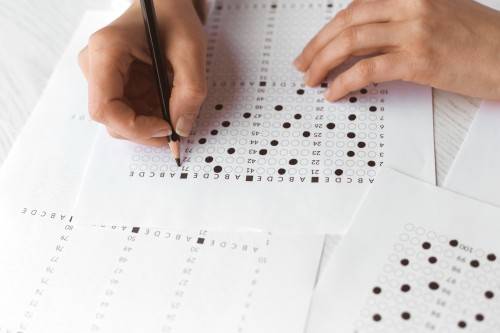 Review and continuous improvement
Practicing before appearing for the GRE test can help you ace the multiple-choice section. Here are some ways to improve your skills and do better on the test:
Analyze mistakes: After taking practice tests, review the incorrect answers. Understanding why a choice was wrong is as crucial as knowing why another was correct.
Adapt strategy: If a particular strategy or approach is not working, be willing to adapt. Flexibility in approach can lead to significant improvements.
Seek professional guidance: If needed, professional tutors or GRE-specific courses can provide personalized guidance tailored to an individual's specific needs and strengths.
Refine your abilities before giving the GRE
The difficulty of the GRE's multiple-choice questions extends beyond simple topic knowledge. It includes the psychological comprehension of how questions are phrased, the use of tried-and-true tactics, and the capacity for improvement. Using these multifaceted tactics, passing the GRE is both a possibility and a reality.
Test takers may refine their abilities and approach the GRE with assurance and clarity by concentrating on these factors. A solid framework for passing the GRE is formed by incorporating psychological insights, customized techniques, and continual development.
We hope this blog has helped you learn the psychological tactics necessary for scoring well in the multiple-choice section of the GRE test. If you have any more questions, do not hesitate to click here and reach out to us and get them answered.
Liked this blog? Read: Top 10 ways to ace your GRE prep | Insider tips and tricks.
Key takeaways
Recognizing how multiple-choice questions are framed can be crucial to achieving GRE success.
Being aware of misleading options and understanding how to navigate them can improve your performance.
Tailoring strategies to individual strengths and weaknesses allows for a more focused and efficient preparation.
Regularly reviewing mistakes and adapting strategies is essential for continuous improvement.
FAQs
Q1. How can I identify distractors in GRE multiple-choice questions?
Answer. Identifying distractors requires careful reading of the question, understanding the underlying concepts, and practicing with sample questions to recognize common patterns.
Q2. Are professional tutors or courses necessary for GRE success?
Answer. While not mandatory, professional tutors or courses can provide personalized guidance and support that can be highly beneficial, especially if you find certain sections challenging.
Q3. What are some effective strategies for time management during the GRE?
Answer. Time management strategies include creating a steady pacing guide, practicing under timed conditions, and knowing when to move on from a difficult question to save time for other questions.
Q4. Does iSchoolConnect help with preparation for the GRE test?
Answer. Yes, iSchoolConnect has test prep services to provide you with all the resources you need like mock tests, video modules, etc. to prepare for the GRE test. Click here to contact us.