GMAT preparation | All you need to know
Many prestigious MBA schools throughout the world have the Graduate Management Admission Test (GMAT) as a prerequisite. It evaluates one's verbal, analytical writing, and combined and quantitative thinking abilities. Students frequently commit blunders that impede their preparation and performance on the GMAT. 
Recognizing and preventing these errors can be crucial in getting the desired score. In order to ensure a more efficient and successful approach, this article covers the traps you should avoid during GMAT preparation.
Mistakes to be avoided while preparing
Here's a rundown of common mistakes that could derail your progress:
One-size-fits-all study plan
Ignoring personal strengths and weaknesses: Crafting a GMAT study plan without considering personal strengths and weaknesses leads to an unbalanced focus on various subjects. 
Not adjusting the plan: A study plan should be dynamic. If something isn't working, adjustments must be made. 
Overemphasis on books and materials: Relying solely on books without integrating online resources, practice tests, or professional guidance can be limiting.
Lack of scheduled breaks: All work and no play can make GMAT prep taxing. Schedule regular breaks to maintain mental freshness. 
Ignoring real exam time conditions: Practice under real exam time conditions to gauge how much time to allocate to each question. 
Last-minute rush: Cramping the entire syllabus into the final weeks or days before the exam is a recipe for disaster. Last minutes should be kept for revising whatever has already been covered.
Understanding the GMAT preparation process requires recognizing common mistakes and how they can hinder progress. The key lies in a personalized and flexible approach that considers individual needs.
Misunderstanding question types
Ignoring different formats: The GMAT encompasses various question types, including data sufficiency, sentence correction, and critical reasoning. Ignoring or misunderstanding these formats can result in a poor score. 
Overemphasis on certain sections: Some students spend too much time on quantitative sections, neglecting verbal or integrated reasoning. So, here balance is key.
Failing to review mistakes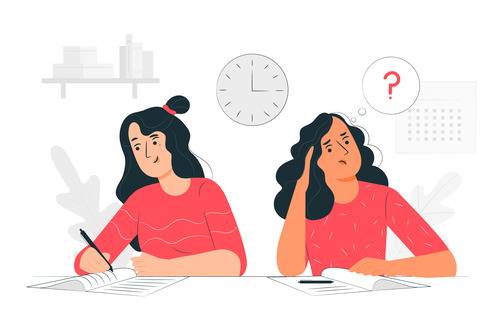 Skipping analysis of wrong answers: Understanding why an answer was incorrect is as crucial as getting the right answers. 
Ignoring repeated mistakes: Repeated errors indicate a lack of understanding in specific areas. Failing to address these patterns will likely lead to similar mistakes on the actual GMAT. 
Mismanaging exam day
Poor sleep and nutrition: A lack of rest or improper diet can greatly affect concentration and performance. 
Lack of familiarity with the test center: Arriving late or being unfamiliar with the test center environment can lead to unnecessary stress. 
Misjudging question timing: The GMAT is a timed test. Misjudging the time for each section can lead to rushing or failing to complete sections.
These errors give a more comprehensive picture of the difficulties that may be experienced both in the lead up to and on the day of the GMAT. They stress the need of having a solid grasp of the GMAT's structure, study reflectively, and have a well-planned test day strategy.
Strategy to avoid pitfalls
Every journey has its hurdles. Before diving in, arm yourself with a strategy to sidestep common pitfalls and navigate with confidence.
Personalized study plans
Recognizing that each individual has unique strengths and weaknesses is key to GMAT preparation. Rather than following a one-size-fits-all plan, create a study schedule to improve weak areas while maintaining strengths. Utilizing adaptive online platforms or seeking professional guidance can provide customized practice and learning modules tailored to individual needs. As a student, you can optimize study time and build confidence in specific areas by focusing on personalized learning.
Time management techniques
Time management is vital both during preparation and the actual exam. Creating a realistic daily study schedule helps in covering all areas without cramming. Implementing time-bound practice sessions under real exam conditions can simulate the pressure and help identify areas where time efficiency can be improved. Techniques like the "Pomodoro Technique" or other time-blocking methods may be useful in maintaining focus and productivity during study hours.
Frequent review and analysis
Regularly reviewing and analyzing performance in practice tests and daily studies is crucial for progress. Identify recurring mistakes, misconceptions, or time-consuming problems, and adapt strategies to overcome them. Weekly or bi-weekly analysis can help track improvement, ensuring the same mistakes are not repeated. Engaging in study groups or online forums to discuss difficulties with peers or experts can also provide new insights and different approaches.
Integration of various resources
Use of technology: Utilize online platforms, video lectures, and apps designed for GMAT preparation. 
Join study groups: Collaborative learning can enhance understanding and keep motivation levels high. 
Seek professional guidance if necessary: Sometimes, enlisting the help of a tutor or joining a prep course can make a significant difference.
Understanding the implications of GMAT scores
More than just admissions: A high GMAT score can be pivotal in scholarship applications and even in job interviews in the business sector. 
Analyzing the school's average scores: Understanding the average GMAT scores of targeted schools helps in setting a realistic and achievable goal.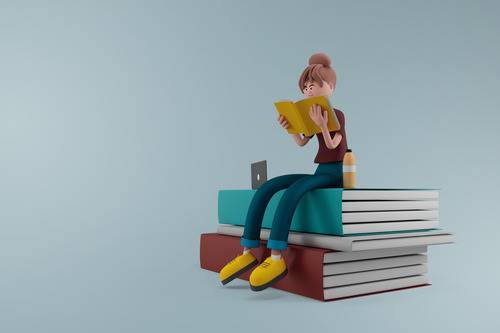 GMAT preparation isn't only about academics and strategy; it's also about keeping your mind and emotions in check. For success, it might be crucial to comprehend and control the psychological component. 
Stress management: GMAT preparation can be overwhelming. Learning stress management techniques, such as mindfulness or regular exercise, can help keep anxiety at bay.
Building confidence through simulations: Taking full-length, timed practice tests that mimic the actual GMAT experience can reduce anxiety on exam day. Understanding the test environment beforehand can be a great confidence booster. 
Balancing life and study: While focused study is necessary, allocating time for hobbies and social interactions is crucial to maintain emotional well-being. Striking a balance prevents burnout. 
Setting realistic goals: Unrealistic expectations can lead to disappointment and loss of motivation. Goals should be challenging yet achievable based on individual capabilities and preparation time. 
Seeking support when needed: Sometimes, discussing preparation strategies and emotional struggles with a mentor, tutor, or peer group can provide much-needed perspective and encouragement.
Final words
Preparing for the GMAT is a multifaceted journey. It's not just about mastering the subject matter but understanding oneself as a learner, using resources wisely, and recognizing the broader implications of the GMAT score. 
Avoiding common mistakes is as essential as acquiring knowledge. By being aware of these pitfalls and crafting a personalized, balanced, and reflective approach, one can navigate the complex path of GMAT preparation with greater confidence and success. We hope you found this blog informative. Don't forget to comment below and share your thoughts! You can also get in touch with us if you have any doubts.
Liked this blog? Read more: GMAT exam preparation for business professionals
Key takeaways
Familiarize yourself with all the question types on the GMAT, including data sufficiency, sentence correction, and critical reasoning. 
Tailor study plans to your unique strengths and weaknesses. 
Regularly analyze mistakes and adapt strategies to avoid repeating them. 
Incorporate technology, study groups, and professional guidance as needed. 
Recognize that GMAT scores have broader applications, including scholarships and job opportunities.
FAQs
Q1. How much time should I spend preparing for the GMAT? 
Answer- The time required varies from person to person. Generally, three to six months of dedicated preparation is recommended. Analyzing your initial diagnostic test can help you determine the right duration for you. 
Q2. Can I retake the GMAT if I'm unhappy with my score?
Answer- Yes, you can retake the GMAT, but you must wait 16 days before the next attempt. It's wise to analyze what went wrong and make necessary adjustments before reattempting. 
Q3. How can I balance the preparation for different sections of the GMAT?
Answer- Creating a study schedule that allocates time to different sections based on your strengths and weaknesses is vital. Regular practice tests will also help you identify areas that need more focus.