IELTS familiarization test | Acing IELTS made easy!
IELTS (International English Language Testing System) is a pivotal exam for many aiming to study, work, or settle abroad. While preparation is the key to success, understanding the test format, nuances, and expectations is equally critical. That's where an IELTS familiarization test comes into play. This guide provides an in-depth look into how engaging with an IELTS familiarization test can be a game-changer in your preparation strategy.
What is an IELTS familiarization test?
A familiarization test is a specially crafted practice test that closely mimics the actual IELTS exam. It's designed to help candidates:
Understand the format: Familiarize themselves with the question types, structure, and timing.
Identify strengths and weaknesses: Pinpoint areas of proficiency and those needing improvement.
Build confidence: Create a real-exam experience to alleviate anxiety and foster confidence.
Utilizing an IELTS familiarization test is like taking a 'test drive' before the actual exam, allowing for fine-tuning and adjustments in the preparation journey.
Why take an IELTS familiarization test?
Engaging with this IELTS test isn't just about practice; it's a strategic move in your preparation process. Here's why:
Realistic experience: Simulates the actual exam environment.
Immediate feedback: Receive insights on performance and areas needing focus.
Customized strategy: Allows tailored preparation based on personal needs.
Time management skills: Practice under timed conditions to manage time effectively.
Enhanced confidence: Knowing what to expect reduces stress and builds assurance.
IELTS familiarization test | Resource guide!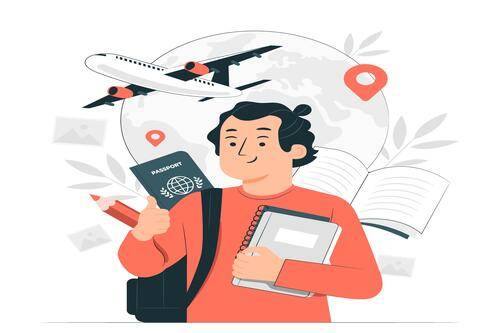 Finding a reliable IELTS familiarization test that accurately replicates the real exam is crucial. Here's where you can look:
Official IELTS website: The creators of the IELTS exam offer practice tests that mirror the actual test conditions.
Reputable language schools: Many well-established language schools and institutions provide practice tests crafted by experienced IELTS instructors.
Online platforms: Various online platforms specialize in IELTS preparation, offering both free and paid IELTS familiarization tests.
Library resources: Some libraries offer IELTS preparation materials, including practice tests.
Make sure you always opt for an IELTS familiarization test that comes with detailed explanations and scoring guides to understand your performance.
Tips for success with the familiarization test!
Using an IELTS familiarization test is more than just answering questions. Here's how you can succeed:
Create a real-exam environment: Simulate the actual test conditions as closely as possible.
Review answers thoroughly: Understand why an answer was correct or incorrect.
Focus on time management: Use the IELTS familiarization test to perfect pacing across different sections.
Incorporate into study plan: Regularly take these tests as part of a structured study plan.
Common mistakes to avoid with an IELTS familiarization test
While an IELTS familiarization test is a powerful tool, improper use can hinder rather than help. Avoid these common mistakes:
Ignoring weak areas: Don't just move on after taking the test, dig deep into areas of weakness.
Overusing the tests: Balance the IELTS familiarization test with other study methods, don't solely rely on them.
Not simulating real conditions: Casual practice won't give a genuine reflection of your abilities. Simulate real test conditions.
Reflecting and improving through the IELTS familiarization test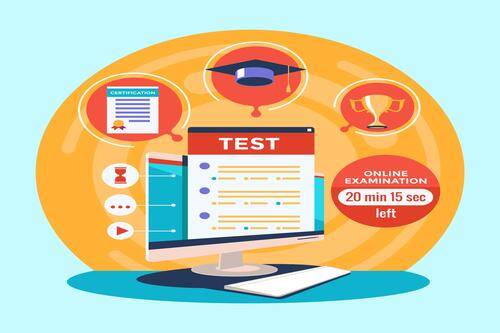 Reflection is an essential part of growth, especially in the context of IELTS preparation. An IELTS familiarization test does more than just offer a snapshot of your current abilities, it provides a learning experience that when properly analyzed can lead to continuous improvements:
Post-test analysis: After completing an IELTS familiarization test, it's crucial to set aside time for a thorough review. Go beyond the scores, and dive into each question, especially those answered incorrectly. What led to the mistake? Was it a lack of understanding, a reading error, or perhaps time pressure?
Understanding patterns: Recognizing recurring errors or patterns in mistakes can provide insight into underlying issues. Is there a particular question type that's consistently challenging? Are there common grammatical errors in the writing section?
Actionable insights: Transforming these observations into actionable insights is the next step. If time management is a recurring issue, specific exercises can be employed to improve this skill. If certain question types are challenging, targeted practice can be set up.
Incorporating reflection as an integral part of engaging with an IELTS familiarization test adds a dynamic, responsive element to your preparation, allowing for consistent growth and adaptation to the unique challenges presented by the IELTS exam.
Final words
Studying harder won't necessarily increase your IELTS score, you also need to study more effectively. Integrating an IELTS familiarization test into your study plan will help you succeed by providing priceless insights, boosting your confidence, and improving your time management abilities.
Your IELTS preparation path can change if you use these practice exams wisely, stay away from typical mistakes, and commit to a thorough review procedure. The IELTS familiarization exam acts as a link between your current situation and your desired goals.
Key takeaways
The IELTS familiarization test is a tool that simulates the real exam, helping candidates understand the format and identify their strengths and weaknesses.
It enhances confidence, provides a realistic experience, allows time management practice, and offers immediate feedback for customized strategy development.
Use the IELTS familiarization test strategically by analyzing results, setting goals, implementing changes, and retaking as needed.
Seek reputable sources like the official IELTS website, language schools, online platforms, and libraries.
Simulate real-exam conditions, review answers, focus on time management, and incorporate tests into your study plan.
Ignoring weak areas, overusing the tests, and not simulating real test conditions can hinder progress.
We hope this blog was insightful. If you need further assistance with test prep or anything else while planning to study abroad, reach out to us now!
Liked this blog? Read next : IELTS difficulty level 2023 | Everything you need to know!
FAQs
Q1) Is the IELTS familiarization test only for those who are taking the IELTS for the first time?
Answer: No, the IELTS familiarization test is useful for both first-time test-takers and those retaking the exam. It helps in understanding the format, identifying areas that need improvement, and building confidence.
Q2) Can I rely solely on the IELTS familiarization tests for my preparation?
Answer: While IELTS familiarization tests are a valuable tool, relying solely on them is not recommended. They should be part of a balanced study plan that includes other methods such as reading, writing practice, speaking exercises, and professional coaching if needed.
Q3) How often should I take an IELTS familiarization test during my preparation?
Answer: The frequency depends on individual needs and the stage of preparation. Early on, it can help identify areas of focus. Closer to the exam, it can assess readiness. Balancing it with other study methods is key, and consulting with an IELTS coach or following a structured plan can guide the optimal frequency.