Introduction
If you have set your sights on a 750+ GMAT score, a feat that only a small percentage of test-takers achieve, you're not just aiming to get into a good business school; you're aiming for the best. But how do you prepare in a way that ensures you join that elusive 750+ club? In this article, we will discuss the most effective GMAT preparation strategies, resources, and practices that can help you reach your goal.
Performance metrics for a 750+ GMAT score
Before diving into the GMAT preparation tips, it's crucial to understand what a 750+ score entails. According to previous test results, people who score 750+ generally achieve high Quantitative section scores, usually around Q49 or Q50. In the Verbal section, a score of V42 or higher is often required.
Key facts:
For quant, you'll need to get at least 21 out of 28 questions correct.
For verbal, aim for at least 25 out of 30 correct answers.
Understanding these metrics sets the stage for targeted preparation.
Top 5 GMAT Preparation Tips for Scoring 750+
Scoring 750+ is no small feat; it requires a well-thought-out GMAT preparation plan. Here are the top 5 tips to guide you:
Master one GMAT topic at a time: Don't scatter your focus. Dive deep into one topic, understand it thoroughly, and then move on to the next.
Learn each topic from the ground up: Don't just memorize formulas or strategies; understand the foundational concepts. This will help you remember and apply the knowledge in various ways.
Achieve high accuracy and long streaks when practicing: Aim for near-perfect accuracy on straightforward questions and at least 80% on hard ones. Also, try to answer 20 or more questions correctly in a row to build confidence.
Practice answering quant questions in multiple ways: The GMAT tests your problem-solving skills, not just your memory. Practice solving questions in more than one way to improve your adaptability.
Use sophisticated thinking in answering verbal questions: To score high in the Verbal section, you'll need to pick up on subtle logical issues and non-obvious relationships between elements of the questions.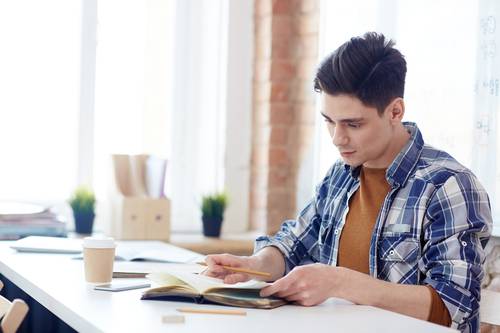 Additional tips to help you score better
Incorporate active recall and spaced repetition: These proven learning techniques can significantly boost retention and understanding. Active recall stimulates memory recall during learning, while spaced repetition involves revisiting and reviewing material at increasing intervals over time.
Analyze and learn from your mistakes: After each practice session or mock test, spend time reviewing each question you got wrong. Understand the reasoning behind the correct answer and why you chose the incorrect one. This reflective process will help you avoid making the same mistakes in the future.
Importance of mock tests in GMAT preparation
Mock tests are the cornerstone of any successful GMAT preparation strategy. They help you gauge your current skill level and provide insights into areas that need improvement.
Why mock tests are crucial
Mock tests serve as a cornerstone in GMAT preparation for several reasons. First, they offer a realistic test environment that simulates actual GMAT exam conditions. This helps you get accustomed to the test format and time constraints, which can be invaluable on test day.
Second, mock tests come with post-test analytics that allow you to identify your strengths and weaknesses. This data-driven approach enables you to tailor your GMAT preparation more
effectively. Lastly, the GMAT is a marathon, not a sprint. Mock tests help you build the stamina needed to maintain focus and performance throughout the lengthy exam. 
Recommended frequency
When it comes to the frequency of taking mock tests, timing is everything. In the initial phase of your GMAT preparation, taking a diagnostic test is advisable. This establishes a baseline score and gives you a clear picture of where you stand. During the mid-phase of your preparation, taking a mock test every two weeks can be beneficial.
It allows you to track your progress and adjust your study plan. As you enter the final phase, the last month before the exam, the frequency should increase to a mock test every week. This helps you fine-tune your strategies and ensures you're as prepared as possible for the exam.
The key to GMAT preparation success
Practice makes perfect, especially when it comes to GMAT preparation. But how you practice matters just as much as how much you practice.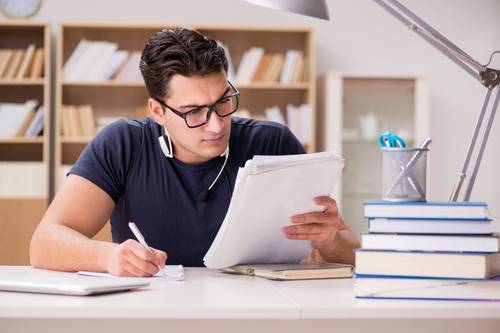 Effective practice strategies:
Timed practice: Always practice under timed conditions to simulate the actual test environment.
Error log: Maintain an error log to track the questions you get wrong and understand why.
Review and revise: Regularly review your mistakes and revise the concepts you're weak in.
One of the most crucial aspects of GMAT preparation is your time to invest. Experts say 60 to 100 hours is often necessary to achieve a 750+ score.
Breaking down the time commitment
Initial phase: Spend the first few weeks reviewing the concepts tested on the quantitative and verbal sections. Aim for at least 15 hours of work per week during this phase.
Mid-phase: This is where the bulk of your practice drills will happen. Continue with 15 weekly hours, focusing on timed drills and specific question types.
Final phase: In the last month leading up to the exam, intensify your GMAT preparation by taking weekly mock tests and reviewing your errors.
Key takeaways
Know what a 750+ GMAT score entails regarding quantitative and verbal section performance.
Allocate at least 60 to 100 hours for comprehensive GMAT preparation.
Master one topic at a time and understand the foundational concepts.
Utilize mock tests to gauge your performance, build stamina, and adapt your study plan.
Choose the best GMAT preparation resources that align with your learning style.
Aim for high accuracy and maintain an error log for continuous improvement.
For personalized guidance and accountability, consider hiring a tutor.
Achieving a 750+ GMAT score is not just about hard work; it's about smart work. Every step is crucial, from understanding the performance metrics and creating a time-bound study plan to utilizing the best GMAT preparation resources and even considering tutoring. Remember, the key to GMAT preparation is not just what you study but how you study. With the right strategies and resources, that 750+ score is well within your reach.
If you have any doubts or questions, please drop them in the comments section below. Reach out to us for guidance on study abroad related test preparations.
Liked this article? Read next: GMAT AWA (Analytical Writing Assessment) | A complete guide
FAQs
Q1. How many hours should I invest in GMAT preparation to score 750+?
Ans- A commitment of 60 to 100 hours is generally recommended for those aiming for a 750+ score.
Q2. What are the best resources for GMAT preparation?
Ans- The Official GMAT Guide, Manhattan GMAT Books, Magoosh GMAT Prep, Target Test Prep, and GMAT Club Tests are among the most reliable resources.
Q3. Is tutoring necessary for GMAT preparation?
Ans- While not mandatory, tutoring can provide personalized guidance and help you pinpoint specific areas for improvement, making it a valuable addition to your GMAT preparation strategy.