For many, the culmination of the IELTS journey is the moment when the individual initiates or opts to check IELTS result – a pivotal point that can shape academic and professional trajectories. The anticipation of this moment is palpable, as it holds the key to future opportunities and aspirations. This guide is designed to provide a clear and comprehensive overview of how to check IELTS results, ensuring that every test taker can navigate this process with ease and assurance.
From the initial steps of logging into the portal to the nuances of understanding your score, we'll walk you through each phase with detailed instructions and insightful tips. By the end of this guide, 'check IELTS result' will be a phrase associated not with anxiety, but with an empowered step towards your global ambitions.
Understanding the IELTS result framework
The IELTS exam, esteemed for its global acceptance, ensures a consistent and standardized result dissemination process. For those who have taken the paper-based test, the results are typically ready to check online 13 days post-exam, while computer-delivered test takers can expect theirs in 5-7 days.
Accessing your results
To check your IELTS result, you will need to log into the IELTS portal with your identification document number, candidate number, and date of birth. Remember, these results are only available online for 28 days, so it's crucial to download and save your scores within this period. 
Receiving the Test Report Form (TRF)
Following the online release, the Test Report Form (TRF), your official documentation of IELTS performance, is mailed out. It's imperative to provide accurate mailing information to ensure you receive this document without delay.
Introduction to result checking
The process to check IELTS results is designed to be straightforward. By visiting the official IELTS website and entering the required details, you can swiftly access your scores. This system not only protects your privacy but also allows for immediate retrieval of your performance data.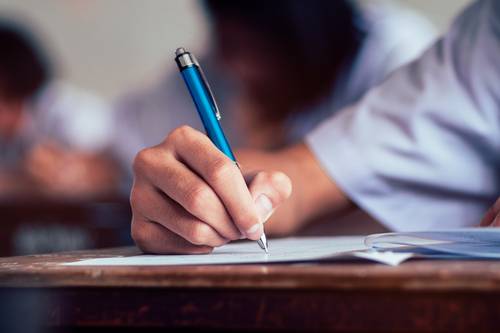 How to check IELTS results? 
Gaining access to your IELTS scores is a matter of following a few clear steps. The process to check IELTS result is designed to be user-friendly, ensuring that every test taker can check IELTS results without unnecessary complications. 
Online results checking
To check IELTS results online, start by visiting the official IELTS test center website where you completed your registration. 
Click on the results section, which is typically marked for easy navigation. 
Input your identification document number, candidate number, and date of birth, these serve as your keys to access your scores. 
Once logged in, your results will be displayed, and you'll have the option to print them for your records. 
Receiving the Test Report Form (TRF)
After the online announcement, the TRF, which is your official IELTS scorecard, will be mailed to the address you provided during registration. 
Stay informed about the delivery of your TRF through the test center's SMS alerts or email notifications, if they offer such services.
Tips for a hassle-free result-checking experience
Ensuring a smooth experience when you check IELTS results can be achieved with a little preparation and know-how. Here are some additional tips to help you navigate the process efficiently: 
Document organization: Before the results are due, organize all the documents you might need. This includes the identification document you used to register for the test and your candidate number. Having these at hand will save time and reduce stress when it's time to check IELTS result. 
Website navigation: Take some time to familiarize yourself with the IELTS test center's website before the results are announced. Knowing exactly where to find the results section will streamline the process. Bookmark the page if necessary, so you can access it quickly on the day the results are released. 
Understanding the scoring system: A clear understanding of the IELTS scoring system is crucial for interpreting your results. Each band score corresponds to a level of English proficiency. Knowing what these scores represent can help you evaluate your performance and plan whether you need further preparation. 
Technical readiness: Ensure your internet connection is stable and that you have access to a printer if you wish to print a copy of your results. Technical glitches can cause unnecessary anxiety, so it's best to be prepared. 
Plan for follow-up: In case you need to discuss your results or require further clarification, know how to contact your test center. Keep their contact information and your test details in an easily accessible place. 
Interpreting your IELTS score | Decoding the band scores
After you've navigated the process to check IELTS results, it's time to decode what these scores mean for your language proficiency and future plans. The IELTS band scores, ranging from 0 to 9, are not just numbers but are indicative of your ability to use and understand English. Here's how to make sense of them: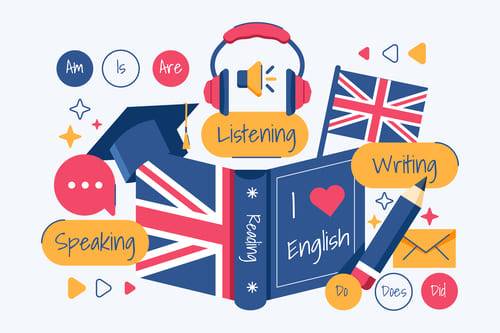 Understanding the band scores
Individual component scores: Each section of the IELTS (Listening, Reading, Writing, and Speaking) is given a separate band score. These reflect your performance in each area, providing detailed insight into your language skills. 
Overall band score: This is the average of your scores in the four components, rounded to the nearest whole or half band. It provides a comprehensive view of your English proficiency. 
Analyzing your performance
Band descriptors: To fully grasp your performance, review the detailed band descriptors provided by IELTS. These descriptors outline what examiners expect from candidates at each band level and can help you understand your strengths and areas for improvement. 
Benchmarking your scores: It's essential to compare your band scores against the entry requirements of the institutions or organizations you're aiming for. This comparison will give you a clear idea of where you stand and whether you meet the necessary English language criteria. 
Key takeaways 
The process to check IELTS results is designed to be straightforward and user-friendly, allowing test takers to access their scores online with ease using their identification document number, candidate number, and date of birth. 
It's crucial to understand the IELTS scoring system, with band scores ranging from 0 to 9, to accurately interpret what your results signify for your English proficiency and how they align with your goals. 
Organizing your documents, familiarizing yourself with the test center's website, and ensuring technical readiness are all steps that can lead to a stress-free experience when checking your IELTS results. 
Regardless of the outcome, your IELTS score is a reflection of your current abilities and a baseline for future improvement. It's important to review and analyze your performance for continuous learning and development. 
Ready to take the next step after checking your IELTS results? Connect with us for personalized guidance and resources to enhance your English proficiency and prepare for your future endeavors.
Liked this article? Read next: Achieve an IELTS band 7+ | Proven strategies for top scores 
FAQs
Q1. How can I ensure I don't miss checking my IELTS result?
Ans- Mark your calendar with the result release date and set reminders. Keep your identification and candidate details accessible. 
Q2. Can I get my IELTS result sent to universities directly? 
Ans- Yes, you can request to send your Test Report Form to up to five institutions free of charge when you register for the test. 
Q3. Is it worth applying for an enquiry on results? 
Ans- If you genuinely believe there has been an error, it is worth considering an Enquiry on Results (EOR). However, be aware that scores are less likely to change unless a clear marking error is identified.