GRE practice test | Your blueprint for success
Embarking on the path to graduate school, the GRE is a pivotal challenge that demands intellect and strategy. It's not just a test of knowledge but a test of preparation. This comprehensive guide is designed to help you crack the GRE, offering a strategic practice test blueprint that mirrors the actual exam's demands. This blog will allow you to navigate the intricacies of the GRE practice test, revealing how it can predict your performance and enhance it.
From mastering the nuances of the GRE test outline to adopting effective study habits and tackling GRE Practice Questions, we'll equip you with actionable strategies beyond mere preparation. This guide is your ally, ensuring that each practice session brings you a step closer to the score that will open doors to your academic aspirations.
Why should you attempt the GRE practice test?
The GRE practice test is not just a precursor to the real exam; it's a vital tool for achieving a high score. By integrating GRE practice tests into your study routine, you can:
Familiarize yourself with the GRE test outline and question formats.
Develop crucial time management skills under the timed pressure of the actual test.
Identify your strengths and weaknesses to tailor your study plan effectively.
GRE test outline| Knowing what to expect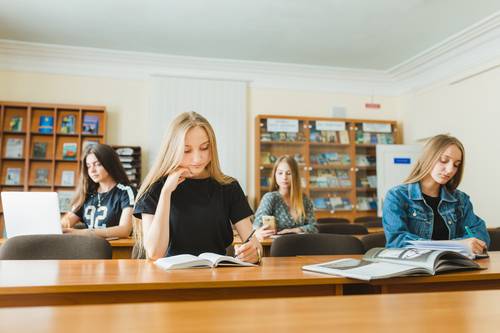 Understanding the GRE test outline is paramount. The exam is divided into three primary sections:
Verbal reasoning – This test assesses your ability to analyze and make conclusions from discourse, comprehend information at different levels, and recognize relationships between words and concepts. 
Quantitative reasoning – Basic mathematical skills, a grasp of fundamental mathematical ideas, and the capacity to think quantitatively and solve problems in a quantitative situation are all evaluated.  
Analytical writing – Tests your critical thinking and analytical writing skills, particularly your ability to articulate and support complex ideas clearly and effectively. Each section is designed to test a different aspect of your cognitive ability, so a diverse preparation strategy is essential. 
Strategy for GRE practice | A methodical approach
A strategic approach to your GRE practice can significantly enhance your performance. Here's how to strategize your practice sessions:
Simulate actual exam conditions – Take full-length GRE practice tests under timed conditions to adapt to the pressure of the actual test day. 
Analyze your performance – Use the results of your practice tests to identify patterns in your performance — "Which types of questions do I constantly miss?", "Which sections need more work?" etc. 
Adjust your study plan – Based on your analysis, adjust your study plan to focus on your weak areas. Allocate more time to practice these sections before moving on to your stronger areas. 
Mastering the GRE pattern
The GRE pattern is unique and requires a strategic approach to master. Here's what you need to know:
Section-adaptive nature – The quantitative and verbal sections are section-level adaptive. This means your performance in the first level influences the second section's difficulty level. 
Question types – Familiarize yourself with the different types of questions, such as text completion, sentence equivalence, and data interpretation. 
Scoring system – Understand how the scoring system works. The verbal and quantitative sections are evaluated on a scale of 130-170, with 1-point increments, and the analytical writing section is graded on a scale of 0-6, with half-point increments.
Advanced strategies for GRE practice
Elevating your GRE preparation requires a shift from foundational study methods to a more nuanced and strategic approach. Advanced strategies are fine-tuning your study regimen, designed to hone your skills and optimize your performance under test conditions.
Refining precision with timed drills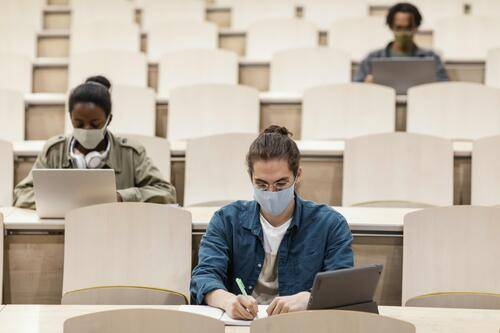 Timed drills are a critical exercise in enhancing your speed and accuracy. By focusing on specific question types within a set time frame, you condition yourself to the pace of the actual GRE.
Begin with a comfortable time limit for each question, and as your proficiency increases, challenge yourself by shortening the time. This method improves your ability to work under pressure and aids in reinforcing concepts through immediate review, ensuring that the reasoning behind each answer is understood and retained.
Simulating success with mock tests
Mock tests are the cornerstone of adequate GRE preparation, replicating the pressure and structure of the actual exam. They are not merely practice sessions but a means to build mental stamina, which is essential for the lengthy and rigorous GRE. These tests also allow you to perfect your test-day routine, from managing time during breaks to selecting the proper pre-test meal, ensuring that nothing is left to chance.
After each mock test, a thorough analysis of your performance is crucial. It provides a feedback loop highlighting areas of strength and pinpoints those requiring further attention.
Leveraging technology for enhanced learning
Technology plays a pivotal role in GRE preparation in today's digital age. Adaptive learning software can tailor the difficulty of practice questions to your skill level, creating a personalized learning experience that is both challenging and rewarding. Performance tracking tools offer valuable insights into your progress, allowing you to precisely adjust your study plan.
For those looking to immerse themselves fully in the test-taking environment, virtual reality platforms can simulate the GRE experience, providing a unique way to acclimate to the pressures of the test day.
Final review and stress management
In the final weeks leading up to the exam, the following should be kept in mind:
Review key concepts – Rather than attempting to learn new material, review key concepts and formulas.
Practice relaxation techniques – Learn relaxation techniques to manage test-day anxiety effectively.
Plan your test day – Know the location of your test center, the items you need to bring, and the test-day procedures and requirements.
The journey to conquering the GRE is a marathon, not a sprint. Understanding the GRE test outline, incorporating GRE practice tests into your study regimen, and applying strategic approaches to GRE practice questions can enhance your preparation and boost your confidence. Remember, consistency is key; with the right strategies, you can achieve a score reflecting your true potential.
Key takeaways
GRE practice tests are essential for understanding the test format and managing time effectively. 
The GRE is section-level adaptive, making your performance on the first sections crucial for the overall difficulty level. 
Analyzing your performance on practice tests is critical to identifying and improving weak areas. 
Advanced strategies like timed drills and mock tests can significantly enhance test readiness. 
Stress management and a clear understanding of test-day procedures are as important as academic preparation. 
Liked this article? Read next: GRE syllabus | Know the most important topics to cover!
Are you ready to unlock the doors to your dream graduate program? Let us simplify the process for you, from university selection to visa application! Take the first step towards your future and contact iSchoolPrep today for a free consultation and experience a seamless path to your academic goals.
FAQs
1. How often should I take full-length GRE practice tests?
Ans. Taking a full-length practice test at least once a week is recommended. As you get closer to the test date, you can increase this frequency to better simulate the test conditions.
2. Can I improve my GRE score by taking many practice tests?
Ans. While practice tests are crucial, they should be part of a balanced study plan that includes reviewing concepts, learning test strategies, and analyzing your performance.
3. What is the best way to review my GRE practice test results?
Ans. After each test, review every question, even the ones you got right, to ensure you understand why the correct answers are correct. For wrong answers, identify your mistakes and understand the concepts behind the correct answers.