IELTS mock tests | An overview
The English language has a giant foot worldwide. People from non-English speaking states crave to know it better due to its growing importance. For this purpose, the International English Language Testing System, generally known as IELTS, has been created.
It is now mandatory for every individual who is a non-resident of any English-speaking country to clear the IELTS exam if they want to reside there.  IELTS mock tests are a great way to understand and prepare for the exam effectively. Here is where to find them and why you should include them in your IELTS preparation.
IELTS mock tests | All about IELTS
The IELTS is an English proficiency test that imparts learners knowledge about different English language perspectives such as reading, writing, speaking, etc. The IELTS exam is taken by those who desire to reside in an English-speaking country.
Someone eager to improve their English-speaking skills may also appear for the exam. It differs according to the country or the English type a person wants to be proficient in, such as American English, British English, and Australian English, among others. 
IELTS mock tests | What are these tests?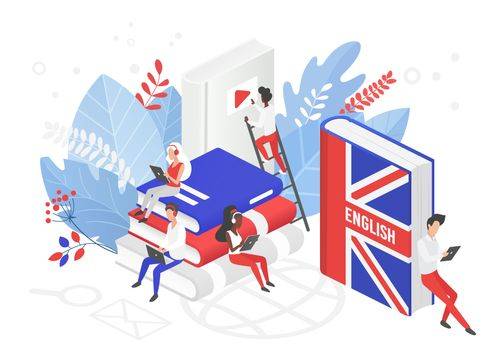 IELTS mock tests are a great way to ensure your hold on the important concepts and all the knowledge related to a subject. Before appearing for any exam, it is important to practice as many mock tests as possible to be thorough with the skill required in writing answers. Similar is the case with an IELTS exam.
An IELTS mock test is a series of tests that helps students to prepare for their IELTS exam efficiently. They give you insights into your strongholds and weak points so that you can work harder to improve the areas where the knowledge or skill is insufficient. 
IELTS mock tests | Where to find these tests?
After watching the craze for the IELTS exam, many institutes and coaching centers have started giving their mock test. However, one should always choose wisely when it comes to their career. According to our research, some of the best institutes can provide you with effective IELTS mock tests for better preparation. Here are some you can consider –
1. British Council
The British Council is one of the leading companies offering comprehensive IELTS training and competitive mock tests. It provides all three types of mock tests: writing, reading and listening, and their results are also visible for free. Sample tests are also available to get an idea of the test's format.
2. IELTS Online Tests
This is a proper guide and claims to be the number one among all other websites. They have been successfully conducting mock test series for the past several years. They also conduct live classes in case of any doubt or clarification.
3. IELTS-Exam.net
This website helps mold your ideas on the topics you have been provided with, making you understand different aspects of writing properly. Students or individuals can rock the IELTS test easily with their free access to study material. An individual can also access it in PDF form.
IELTS mock tests | Why should you take these tests?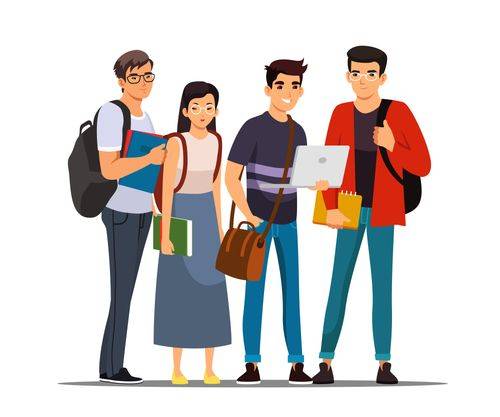 Following are some of the prominent reasons behind the growing importance of IELTS mock tests-
1. Clarity in the IELTS structure
Practicing mock tests will allow you to understand the structure of the original IELTS exam. It will also improve your chances of passing the exam and getting your desired IELTS band.
2. Helps in assessing the difficulty level
Mock tests also tell you about the level of difficulty in terms of questions and tasks that you will have to face in your IELTS exam so that you can be prepared for it.
3. Gives you an objective assessment of the four skills
The IELTS mock tests help you identify your strengths and weaknesses in all four skills required to pass the exam: listening, reading, writing, and speaking. You can then work on your weaknesses to match the required standards. 
4. Enhances your speaking skills
Even if you are thorough with written English, it is not necessary that you are good at spoken English unless you develop a practice of doing that. In a mock test, you even get to converse with an experienced examiner.
Key takeaways
IELTS is a pre-requisite in the admission criteria for most foreign universities in English-speaking countries
You will also need to take the IELTS exams if you intend on migrating to an English-speaking country for a job.
The IELTS mock test help stimulate the feel of the actual exam and give you an insight into the areas you need to improve upon to ace the test.
You can easily find IELTS mock tests online through various sources and websites
There are also numerous resources that can help you with specific sections of the exam as well as your vocabulary.
We hope you enjoyed reading this blog. In case of any queries, reach out to us or drop a comment below!
Liked this blog? Then read: How to Prepare for IELTS Exam | 5 expert tips
FAQs
Q1. Are IELTS mock tests difficult?
Answer – The difficulty level of most IELTS mock tests is designed to match the level of the actual IELTS exam so that you can be prepared for the real test.
Q2. What is a widely accepted score in IELTS?
Answer – For IELTS, a band of 7.5 is recommended or acceptable by different countries and their colleges/universities.
Q3. Do Canadian colleges accept a 5 band on IELTS?
Answer – You need a minimum of 6 bands to get admission to a Canadian college. That, too, is acceptable in very few colleges. For post-graduate courses, 6.5 bands are required.
Q4. Can someone apply for PR in Canada without taking the IELTS exam?
Answer – You can get PR without an IELTS score only if you have someone close to you residing in Canada who holds citizenship and are ready to sponsor you through the sponsorship program Canada.