Scholastic Assessment Test or SAT is an entrance exam conducted by the College Board for students who are looking to get admission to undergraduate programs abroad. Universities accept SAT scores in the United States, United Kingdom, Australia, Singapore, and Germany. The SAT is an MCQ-based exam that aims to test the verbal, written, and mathematical skills of an individual. It includes the subject-specific tests as well. Considering the competition and the difficulty of the exam, thorough preparation is imperative. In this regard, opting for an SAT mock test can be a great idea.
Mock tests can help you to gauge the level of your preparation and determine the areas where you can improve. Here are five SAT mock tests you should check out to test your abilities –
College Board SAT mock tests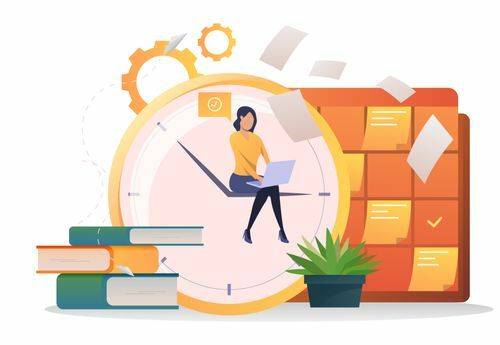 The College Board is the organization that administers SAT. They provide 10 official SAT mock tests online that are similar to the actual test. These SAT mock tests are available on the College Board's website for free. All you just need to do is create an account on their website. Easy, isn't it? If you want to gear up for SAT, then there is no better SAT mock test than the one from the official board. Make sure you take the SAT mock tests not more than twice a week to avoid burnout.  
Official SAT Study Guide by College Board
If you are done with the College Board's online SAT mock tests, then you can get your hands on the Official SAT Study Guide available on Amazon, whose paperback will cost you between $15 to $16. This guide comprises eight full-length mock tests with official answer explanations. Buy the latest edition of the official guide to make sure that you are in line with the current SAT pattern. If you want more paperback mock tests, then there are guides from different publications available online as well.
Khan Academy
Khan Academy is a not-for-profit organization that, in collaboration with the College Board, provides students with free SAT preparation material. You will need to sign up and create an account on Khan Academy's website. The practice questions and the lessons are divided by type, so they are helpful for targeted studying. Except for the SAT mock tests, Khan Academy also has a lot of material that you can use to elevate your preparation. 
Jamboree Education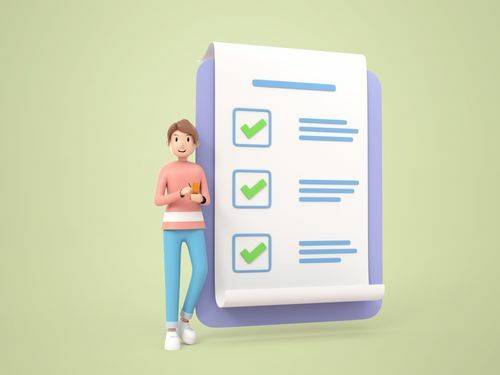 Jamboree Education is a leading institute in India with one of the finest faculty members on board. It offers a free SAT mock test to students who want to check their preparedness for questions that appear on SAT. There is also a SAT mock test series on Jamboree's website, which you can buy. These mock tests have detailed explanations of answers.
Ivy Global
Ivy Global offers official SAT mock tests that are prescribed by the College Board. Their website has multiple mock tests, some of them from Ivy Global itself, and others have been taken from various other sources. Ivy's website also offers useful study guides that will give a you deeper understanding of SAT, techniques to be used in the exam, etc.
Now that you are aware of the mock tests that can help you improve your preparation, you should also learn about a few essential tips that can make a difference.
Latest update on SAT
Currently, the SAT is a pen and paper exam; however, this will change in 2023. Starting next year, the SATs will be conducted online. International students can give SATs online from 2023, and American students can do so from 2024.
Key takeaways 
Most colleges and universities base their admission decisions on the results of SAT. The College Board developed SAT, a multiple-choice, paper and pencil exam. Through SAT, students can enroll in undergraduate courses in foreign universities. 
To elevate your preparation for SAT, taking SAT mock tests is vital. They give you the feel of the actual exam and help you strategize and plan your techniques. 
There are a lot of SAT mock tests online which are available to students for free. The key is to find the right ones that are in line with the current SAT pattern. Students can leverage the free material, prepare rigorously, and ace their SAT exams. 
SATs are going online from next year, i.e., 2023, so know everything about SATs before starting your preparations.
If you have enjoyed reading this blog, then also read about the difference between the ACT and SAT.
FAQs
Q1. What is the SAT point scale?
Answer – Evidence-based reading and writing and mathematics are the two sections for which candidates obtain scores. Each of them is evaluated between 200 and 800. The sum of these two scores is the SAT score. The overall score is between 400 and 1600. Also published separately are the results for the optional essay.
Q2. How can I send my scores to the colleges?
Answer – Sending the results to colleges can be done in one of two ways – during test registration or after the official results are made public. During SAT registration, candidates are given access to four free score reports. Candidates may send their test results to colleges up to nine days after taking the exam, after which they must pay $12 to send the results to the university or college of their choice.
Q3. When should I start preparing for SAT?
Answer – Your SAT score reflects your potential as a student. A good time to start preparing for the SAT is after your 10th grade. Do not wait until the last minute to begin your preparations.