Introduction
The Graduate Management Admission Test (GMAT) is more than just a test; it's a gateway to some of the world's most prestigious business schools. But let's face it, the mere thought of GMAT test day can send shivers down your spine. The good news? It doesn't have to be that way. This article aims to be your go-to guide for a stress-free GMAT test day, covering everything from when to book your test to what to do on the big day. So, let's get started.
The ideal time to book your GMAT
Timing is everything, especially when it comes to the GMAT. Booking your test date is a crucial first step in your GMAT journey and is more complex than you might think. Here's what you need to know:
Plan ahead: Popular test dates fill up quickly. The earlier you book, the better your chances of getting your preferred date and location.
Peak seasons: Be aware of peak testing seasons, which usually coincide with business school application deadlines.
Personal schedule: Consider your schedule, including work commitments and study time, before locking in a date.
Things to do on the day before the GMAT test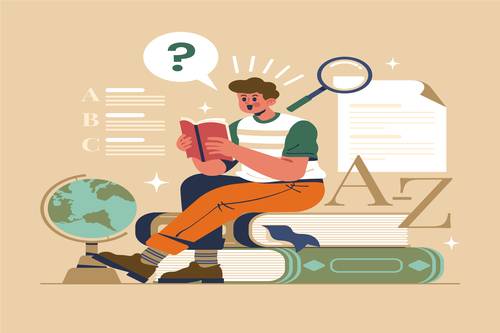 Setting the tone the day before your GMAT test is critical. Begin by reviewing your notes and paying specific attention to key formulas or tactics, but avoid cramming or attempting to learn new material. Learn how to go to the testing center and take a test drive. Gather all necessary items, such as identification, appointment confirmation, snacks, and water, and pack them beforehand. Prioritize relaxing in the evening by doing things like reading or going for a walk. One of the most important steps is to have a good night's sleep; try going to bed and waking up at the same time on test day to synchronize your body's internal clock.
Things to do on the GMAT test day
Begin your GMAT test day with a healthy meal to offer prolonged energy and avoid excessive caffeine or sugary foods. Arrive at the testing center at least 30 minutes before your appointment time to allow for check-in processes and to give yourself time to relax. Before the test, perform a quick brain warm-up with light puzzles or reading passages. Stay calm throughout the exam, breathe deeply when required and consistently utilize the test-taking tactics you've practiced. Stretch, hydrate, and snack during any scheduled breaks. Maintain a good attitude, approaching questions confidently and not letting difficult ones stop you. Keep in mind that your preparation has prepared you for this moment. Maintain your focus and faith in your ability.
Checklist for the test day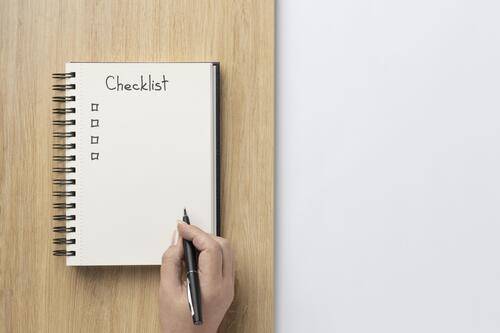 Knowing what to bring to the GMAT testing center can save you a lot of stress. You'll need a government-issued ID, appointment confirmation, and a light snack for the break. But don't overpack; the testing center has strict rules on what you can bring into the exam room.
A simple checklist can be a lifesaver. Ensure you have your ID, appointment confirmation, and medical necessities like prescription glasses or medications. Some test centers allow a small bottle of water, so check in advance.
Items that are not allowed into the GMAT testing center
You can't bring several items into the GMAT testing center; the list is more extensive than you might think. Mobile phones, watches, and any electronic device are strictly prohibited. The test center provides paper and pens, so leave yours at home.
Be cautious about what you bring. Unauthorized items can lead to disqualification. Most test centers provide lockers where you can store your belongings, but it's best to bring only what's absolutely necessary.
The best time to arrive at the GMAT test center
Timing is crucial on GMAT test day. Arriving too early might leave you anxious, while arriving late could mean missing your test altogether. A good rule of thumb is to arrive at least 30 minutes before your scheduled time. This gives you ample time to check in, store your belongings, and take a few deep breaths before the test starts.
Maximizing the GMAT test day breaks
GMAT test day is a marathon, not a sprint. You'll have two 8-minute breaks during the test, and it's crucial to use this time wisely. Step out of the exam room, stretch a bit, and hydrate. If you've brought a snack, this is the time to have it. But keep an eye on the clock; the test will resume whether you're back in your seat or not.
Choosing the optimal GMAT section order
The GMAT allows you to choose the order in which you take the sections. This can be a game-changer for your score. For example, if you're strong in Quant, you should tackle that first while your mind is fresh. On the other hand, if Verbal is your strong suit, starting with that could give you the confidence boost you need.
Mental preparation techniques for the GMAT
Mental preparation is as crucial as academic preparation for GMAT test day. Visualization techniques can be helpful; imagine yourself answering questions confidently and visualize a high score. This can set a positive tone for the test.
Consider incorporating stress-management tools like deep breathing exercises or even short meditative sessions in the days leading up to the test. These can help you manage anxiety and improve focus and performance.
Maintaining focus during the four-hour GMAT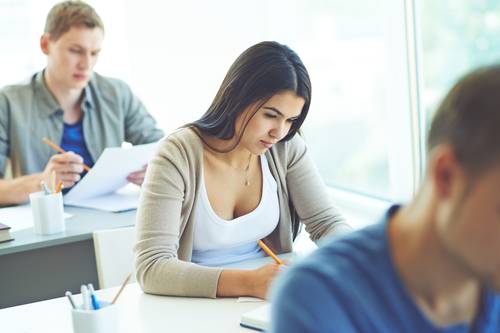 Maintaining focus during the GMAT is a common concern. The test is long and can be mentally exhausting. Practice tests are your best friend here; they help you understand the test format and train your brain to focus for extended periods.
Some test-takers find mindfulness techniques like deep breathing or brief meditation helpful in maintaining focus. These can be especially useful during breaks to help you reset and refocus.
Seeking assistance during the GMAT test
If you encounter any issues during the test, such as a technical glitch, immediately alert the test center staff. Remember, you're not alone in this; the staff is trained to handle such situations and will guide you through the necessary steps.
Knowing what assistance or resources are available to you on GMAT test day is crucial. Familiarize yourself with the test center's policies beforehand to avoid any surprises.
Key takeaways
Booking your GMAT well in advance gives you ample time for preparation.
The day before the GMAT test should be about light review and relaxation.
Essential items like your ID and appointment confirmation are must-haves for the test center.
Knowing the test center's policies can help avoid last-minute issues.
Utilize breaks wisely to recharge and refocus during the test.
Being mentally prepared can significantly impact your performance and focus.
Immediate assistance is available at the test center for any issues you may encounter.
GMAT test day can be a stressful experience, but with the proper preparation and mindset, you can navigate it successfully. From knowing what to bring to the test center to understanding how to manage your time and focus, being well-prepared can make all the difference.
Still have questions regarding the GMAT? Contact us at iSchoolPrep to learn more.
Liked this article? Read next: Perfect GRE Scores | 5 Tips to Elevate Your Marks!
FAQs
1. What is the best time to arrive at the GMAT test center?
You should arrive at least 30 minutes before your scheduled test time. This allows you to complete the necessary check-in procedures and relax before the test starts.
2. Can I change the section order on GMAT test day?
No, the section order is pre-determined and cannot be changed on the test day. However, you can choose your preferred section order when you book the test.
3. What should I do if I experience technical issues during the test?
If you encounter any technical issues, alert the test center staff immediately. They are trained to handle such situations and will assist you accordingly.