Introduction
If you're preparing for the GMAT, you've likely heard about the Analytical Writing Assessment (AWA). This section may not be the first thing on your mind, but it plays a significant role in your overall performance. The GMAT AWA section tests your ability to think critically and communicate your ideas. 
So, how important are the AWA scores, and what exactly is the GMAT AWA task? This guide will answer these questions and provide actionable tips for GMAT analytical writing. 
What is GMAT AWA? 
The GMAT AWA, or Analytical Writing Assessment in GMAT, is more than just a writing task – it measures your ability to think critically and articulate your thoughts. You have 30 minutes to write an essay that analyzes an argument presented to you. The topics can vary, but they all require you to dissect an argument rather than give your personal opinion. 
Scoring Metrics
The GMAT AWA section is scored separately from the Quantitative and Verbal sections and has a score range from 0 to 6. The scoring is done in half-point increments. Two independent readers evaluate your essay, focusing on the quality of your analysis and the clarity of your writing.
Why is GMAT AWA Important? 
There are a few reasons why the AWA GMAT section plays a vital role if you are considering getting admitted to a top business school.
First Impressions Matter
When it comes to business school applications, first impressions are crucial. Your GMAT AWA score is often the first piece of academic information that admissions committees see. A strong performance in this section can set a positive tone for the rest of your application. 
A Test of Your Communication Skills
In the business world, the ability to communicate effectively can make or break deals. The GMAT AWA section serves as a testament to your ability to convey complex ideas in a clear and effective manner. It's not just about writing well; it's about making your points logically and persuasively. 
Critical Thinking
Critical thinking is a skill beyond the classroom and is highly valued in the business world. The GMAT AWA section is designed to assess this skill by requiring you to analyze an argument rigorously. Your ability to identify logical flaws or assumptions in the argument can demonstrate a level of critical thinking that admissions committees find appealing.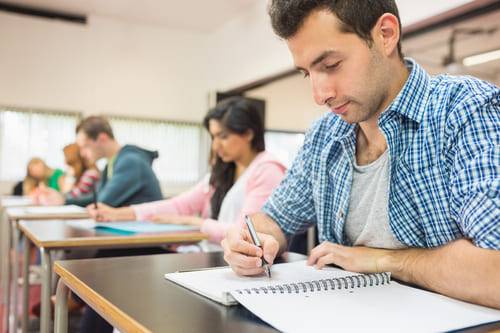 Introduction to the GMAT AWA Task
The GMAT AWA task differs from your typical essay assignment. Unlike other writing tasks where you might be asked to take a stance, here, your job is to critique an argument. You're not expected to agree or disagree but to dissect the argument's logic. This is a nuanced task that tests both your analytical skills and your ability to communicate complex ideas. 
Pattern for GMAT AWA 
Read the prompt: The first step is to read the argument presented thoroughly. Take a couple of minutes to understand its structure and the points it's trying to make. This will form the basis of your critique. 
Plan your essay: Before you start writing, jot down the key points you want to cover. Outline your essay into sections like the introduction, body, and conclusion to ensure a coherent flow of ideas. 
Write: Stick to a clear structure when writing. Your introduction should outline what the argument is and what you plan to discuss. The body should delve into the details of your analysis, and the conclusion should summarise your points and suggest areas where the argument could improve. 
Review: Remember to consider the power of a final review. Spend the last few minutes going through your essay to correct any grammatical errors and to ensure your argument flows logically.
Factors to Consider
Several factors are to be considered when preparing for the GMAT AWA, as the scores of this section are not only looked at by the schools you apply to but also by different sectors such as- 
Business Schools: Business schools have different criteria; some may emphasize AWA scores more than others. It is crucial to research your target schools' specific requirements regarding GMAT AWA scores. 
Scholarships: A strong GMAT AWA score can sometimes tip the scales in your favor when it comes to scholarship decisions. Scholarships are competitive, and every point on your GMAT score can make a difference. 
Employment: While the GMAT AWA score is primarily for academic purposes, don't be surprised if future employers, especially in consulting or roles that require robust communication skills, take a look at your AWA scores. 
Tips for GMAT Analytical Writing 
So, you've got a handle on what the GMAT AWA section is all about. Now comes the part where you need to put that knowledge into practice. Here are some tips for improving your performance in GMAT analytical writing. 
Structure is Key
Introduction: Your introduction should serve as a roadmap for your essay. Start by paraphrasing the argument presented in the prompt. Clearly state what aspects of the argument you'll be discussing. This sets the stage for your analysis. 
Body: The body of your essay should be divided into paragraphs, each focusing on a different aspect of the argument. Whether it's a flaw or a strength, discuss it in detail, providing evidence to support your analysis. 
Conclusion: Your conclusion should be more than just a summary of what you've discussed. It should offer insights into how the argument could be improved or what aspects are as strong as they are. This shows a depth of understanding and analytical ability. 
Time Management
Planning: Before you dive into writing, spend around 5 minutes planning your essay. This initial investment of time can make the writing process much smoother. 
Writing: You have 20 minutes for the actual writing. Stick to the structure you've planned and keep an eye on the clock. Time can fly when you're engrossed in writing.
Review: The last 5 minutes should be reserved for revising and proofreading. Even the best arguments can be undermined by simple errors, so take advantage of this step. 
Vocabulary and Style
Be clear: Jargon and complex sentences can muddle your argument. The goal is to communicate your analysis as clearly as possible. Simplicity often trumps complexity when it comes to clarity. 
Be concise: Long-winded explanations can lose the reader. Get to the point and stay focused on your argument. Every sentence should serve a purpose. 
Key Takeaways
The GMAT AWA section is a 30-minute essay task that tests your ability to analyse an argument critically.
Your AWA score is often the first academic metric that admission committees see.
The GMAT AWA task requires you to critique an argument, not to give your opinion.
Avoid overcomplicating your essay, straying from the prompt, and making grammatical or spelling errors. 
The GMAT AWA section might seem like a small part of the GMAT exam, but it holds significant weight. From showcasing your critical thinking to your ability to communicate, the AWA section is more than just an essay, it's a snapshot of your potential. So, give it the attention it deserves, and you'll be well on your way to achieving it. 
If you have any doubts or questions regarding GMAT AWA or any study abroad test preparations, please drop your queries in the comments section below, or feel free to contact us to connect with our experts.
Like this article? Read next: GMAT retake exam | Policy details & strategies to score well
FAQs
Q1. How is the AWA GMAT section scored?
Ans- The AWA GMAT section is scored on a scale of 0 to 6 in half-point increments. 
Q2. Is the AWA GMAT score included in the overall GMAT score?
Ans- No, the AWA score is separate and is not included in the overall GMAT score, which ranges from 200 to 800. 
Q3. How can I improve my AWA GMAT score?
Ans- Practice makes perfect. Regularly practicing under timed conditions can help you get a better grasp of the section.