GMAT test retake policy | An overview
Can you retake Graduate Management Admission Test? The question must have struck the mind of GMAT aspirants, who want to pursue graduate business programs like an MBA, at least once. Since the GMAT retake exam is highly competitive, it may become a little difficult for students to bag the best score in the first go. Therefore, thousands of students wish to know the odds of appearing again to improve their chances of getting into a good university. To unveil this answer, yes, you can appear for the GMAT exam more than once. Students can retake the GMAT exam at least five times in a calendar year and eight times in a lifetime.
Notably, the top business schools ask for GMAT scores from students to evaluate their skills and abilities to fit into the course. The GMAT score requirement differs for different business schools, but a score of 650 is generally considered safe and acceptable. If you score below this, then you may need to evaluate your options for a GMAT retake exam.
Who should sit for the GMAT retake exam?
Not everyone retakes the GMAT exam based on the scores. You may feel the need to retake the exam if you find yourself in the below circumstances-
If you feel dissatisfied with your previous GMAT performance.
Your targeted business school has requested you to retake the exam.
When scores are not consistent with your mock test scores.
You failed to finish at least one section in your last GMAT attempt.
Achieving a 30-40% increase in your score can significantly enhance your chances of getting accepted into a good college and securing an attractive pay package.
There is a scope for improvement in your GMAT score (a low score may reflect more scope for improvement).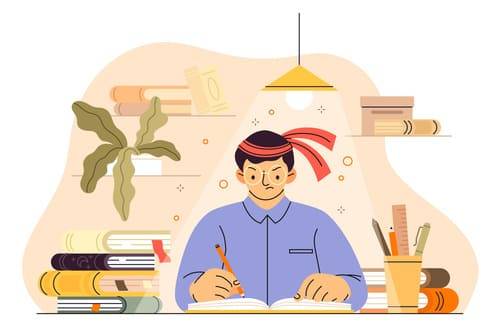 Detailed GMAT retake policy
If you belong to any of the categories mentioned above, then you must learn all about the GMAT retake policy to help assess your options. GMAC (Graduate Management Admission Council) is the leading authority that conducts GMAT exams and has laid down policies for GMAT retakes. As per GMAC, students are allowed to retake the GMAT exam after a waiting period of 16 calendar days before registering again. If any student registers before this waiting period, then he/she will receive an error message and will have to select another date.
The number of attempts for the GMAT retake exam is set to be a maximum of five times within a calendar year and eight times for the whole lifetime. GMAC doesn't permit students to appear more than the allowed attempts. In some cases, exam retakes may even be prohibited due to violations of test center rules. Such cases may lead to penalties and bans on retakes (from 31 days to 5 years).
There are cases where a student's exam may also be hampered due to issues at test centers or during the test, like administrative errors and malfunctioning testing equipment. In cases like these, GMAC offers free retakes so that students get an opportunity to receive valid scores. It is, therefore, important for GMAT retest-takers to familiarize themselves with the specific policies and GMAT retake rules provided by GMAC for a smooth and compliant testing experience.
What should be your GMAT retake strategy?
Now that you are aware of GMAT online retake policies and guidelines, you can abide by them to plan your GMAT retake strategy. Here is what you can do to maximize the effectiveness of your GMAT retake preparation –
Analyze your score gap and put that extra percent of hard work into your daily studies.
Keep your strengths and weaknesses in check for every GMAT section and plan to improve your weak areas.
Analyze the time left to prepare and create a timesheet for all the essential topics you must cover before your exam.
Give equal importance to every section. Allot separate time to each section so you do not leave any dead ends for a low score.
Set your daily preparation targets and track your everyday progress in the GMAT preparation.
Practice sample papers, mock tests, and other support materials to complete your GMAT exam within the stipulated time.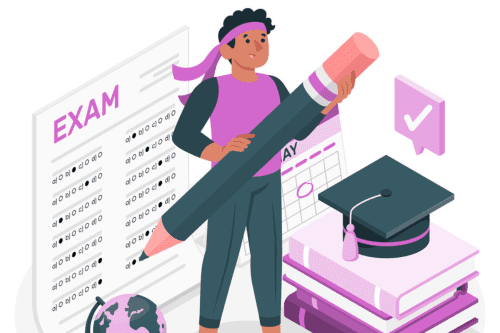 Things to keep in mind before retaking the GMAT exam
Before you go for the GMAT retake exam, you must consider the following things and arrive at an informed decision –
You must only apply for a retake test if you have improved all your weak areas from your last exam.
After your last attempt, you should wait for a minimum of 16 calendar days before applying for the retake exam.
It is advised to plan your retake strategy in a way that you have more time to prepare for your exam.
Analyze your last test performance and scores to ensure that you score more than your last attempt.
Key takeaways
The acceptable GMAT score is 650, and any score below it may count as a low score, hampering your chance of securing admission to the top business schools.
GMAT retake exam may be taken by students who wish to improve their scores or if asked by the respective business school.
GMAC is the administering authority for GMAT exams that has laid down specific retake guidelines and rules.
As per GMAC, students can appear in GMAT retake exams at least five times after a calendar period of 16 days (after the last GMAT attempt).
Retest takers must only apply for another attempt if they have improved in all the weak areas from their last GMAT attempt.
A proper retake strategy must be followed by students so that they score better than their previous GMAT scores.
GMAT is a standardized competitive test given by students to secure their admission to the top business schools across the world. It is considered a little hard to get good scores in GMAT in the first attempt. Therefore, many consider GMAT retake exams to improve their scores. We hope our blog helped you better understand the GMAT retake policy. If you require further assistance with your test preparation then feel free to reach out to us!
Liked this blog? Read next: Best books for GMAT preparation.
Frequently asked questions
1Q- Is retaking the GMAT exam a good idea?
Answer: Retaking the GMAT can be a wise decision if your scores do not align with your target business school's requirements or your potential. Many candidates see score improvements with additional preparation and a second attempt can demonstrate your commitment to improvement.
2Q- How much does it cost to retake the GMAT?
Answer: GMAC charges a retake GMAT exam fee of $250 while registering for another attempt.
3Q- How can I identify areas of improvement in my GMAT preparation?
Answer: Analyzing your mock test scores and comparing them to your actual GMAT scores can help you identify weak areas that need improvement. Focus on understanding the questions you got wrong and the concepts you struggled with to target specific areas for growth.