Embarking on your SAT preparation journey may feel overwhelming, especially when faced with the diverse array of subjects that the Reading section encompasses. Social sciences and humanities passages often demand a unique set of skills, as they delve into historical contexts, philosophical ideas, and cultural perspectives. However, with the right approach, you can transform these intricate texts from daunting obstacles into stepping stones toward success. In this blog, we'll equip you with SAT reading strategies and techniques to unravel the complexities of these passages effectively.
Types of passages in the social science section
Understanding the types of passages given in the SAT reading test is crucial for developing effective reading strategies and maximizing your performance. Understanding the types of passages ensures you don't get caught off guard by unfamiliar subject matter. Here are the types of passages asked in the social science segment –
Anthropology: This field examines human cultures, societies, and their evolution through time.
Communication studies: This focuses on studying human communication, which includes verbal and nonverbal aspects.
Economics: It deals with factors affecting the production and consumption of goods and services and the transfer of wealth.
Law: This includes studying legal guides, approaches, and laws applied to various aspects of life.
Human geography: It discusses the organization of human activities, the relationship between humans and their environments, and the impact of human actions on landscapes.
History: This examines past events, civilizations, and societies' evolution.
Education: It focuses on the principles and techniques of teaching and learning processes and educational programs.
Linguistics: This is the scientific study of language, including its structure, usage, and social aspects.
Politics: This examines political approach and practice, including the study of government policy, political behavior, and general policy for the public.
Sociology: It studies human social activities, social interactions, social groups, and organizations.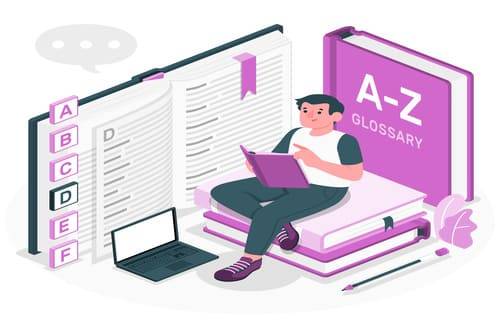 Types of passages in the humanities section
Understanding what to expect one of the best SAT reading strategies. Here is a brief explanation of what you can expect from the humanities passage –
Classical studies: This passage would concentrate on Greek and Roman civilizations, including their literature, history, mythology, and culture.
Literature: This includes analyzing and researching novels, poems, plays, essays, and other literary traditions from different periods.
Language: It focuses on the form, use, and evolution of languages, as well as their principles and analysis procedures.
Law: It examines lawful regulations, methods, and common law, which includes constitutions, criminal law, civil law, and legal theory.
Arts: It includes studying music, dance, theatre, and artistic performance, their strategies, history, and cultural importance.
Visual arts: This discusses visual arts, such as painting, sculpture, photography, and architecture.
Theatre studies: This focuses on the theatrical arts, like playwriting, acting, directing, and stage design along with the study of theatre history and theory.
Philosophy: This includes exploring basic questions about the nature of knowledge, reality, values, reason, and the study of philosophical theories.
Religion: It includes studying religious practices, faiths, and traditions, along with their cultural, historical, and philosophical aspects.
Strategies to enhance reading and comprehension skills
Let's explore some SAT reading strategies and tips which will help you enhance your reading and comprehensive abilities –
Skim the passage
The first and foremost of all the SAT reading strategies is to start by skimming the passage to gain an overall understanding of its structure and key ideas. Pay attention to the headings and subheadings of the passage.
Purpose
Identify the purpose of the passage — are they trying to inform, persuade, or entertain? Understanding the purpose can help you grasp the main idea and tone of the passage.
Details
Look for specific details, examples, or facts that support the ideas presented in the passage. Underline or highlight important information to refer back to when answering the question.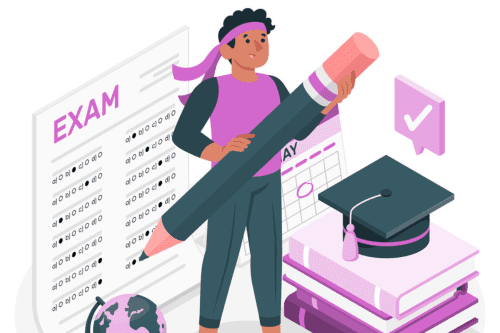 Analyse the perspective
Consider the author's point of view and intentions. This can help you understand the passage's context and purpose and evaluate the information's reliability.
Manage your time
The SAT reading section is time-constrained, so take advantage of your time when reading the paragraphs. Make it your goal to read well to understand the main ideas and details.
Review and analyze your mistakes
This is one of the most important SAT reading strategies to remember. Once you have completed the section, review your answers and analyze any mistakes or areas of weakness.
Preparation tips
Here are some preparation tips to strengthen your SAT reading strategies-
Practice regularly: Set aside dedicated time each day or week to practice reading passages from social sciences and humanities topics. Use official SAT practice materials and reputable study guides to access high-quality passages and questions.
Simulate test conditions: Practice under timed conditions to mimic the actual test environment. This will help you manage your time effectively during the exam.
Analyze the passages: Read a variety of social sciences and humanities passages to become familiar with different topics, writing styles, and perspectives. Pay attention to the main ideas, supporting evidence, and author's tone.
Understand question types: Familiarize yourself with the different question types in this category, such as the main idea, author's purpose, inference, and tone. Knowing the question types will help you approach them strategically.
Predict answers: Before looking at the answer choices, predict the answer based on your understanding of the passage. This will prevent you from being swayed by attempting incorrect choices.
Use the process of elimination: Eliminate incorrect answer choices to increase your chances of selecting the correct one, especially when unsure.
Review mistakes: After completing practice sets, review your answers, and understand why you made any errors. Identify patterns of mistakes to address specific weaknesses.
Seek feedback: If possible, work with a tutor, teacher, or study partner who can provide feedback and help you improve your reading skills.
Stay positive: SAT reading strategies can be challenging but don't get discouraged. Celebrate your progress and focus on continuous improvement.
By following these practice and SAT reading strategies, you'll build the skills and confidence needed to excel in the SAT reading section.
Key takeaways:
SATs are a crucial gateway for high school students aspiring to gain admission to prestigious colleges.
To excel in the Reading section, understanding the various passage types and applying effective tips and SAT reading strategies is essential.
Enhance your reading comprehension skills by familiarizing yourself with different question types and implementing proven SAT reading strategies.
Approach passages actively, engaging with the content and identifying key concepts and themes.
Stay focused, determined, and aim for your best performance on test day, knowing that diligent preparation will lead to rewarding results.
We hope the tips and strategies covered in this blog will prove helpful in your study abroad journey. If you require further assistance with test preparation then feel free to reach out to us!
Liked this blog? Read Next: What is SAT exam and how to crack it? | Subjects, tips, & more!
FAQs
Q1. Why are social sciences and humanities passages challenging for some students?
Answer: Social sciences and humanities passages can be challenging because they often contain dense content, complex historical references, and philosophical ideas. The language used in these passages might be more formal and academic, requiring students to analyze nuanced meanings and make inferences.
Q2. Are there specific strategies for tackling different question types in these passages?
Answer: Yes, different question types in social sciences and humanities passages require specific strategies. For example, identifying main ideas may involve referring to topic sentences, while inference questions may require connecting ideas from different parts of the passage.
Q3. How can I effectively manage my time while answering questions in the SAT Reading section?
Answer: Time management is crucial. Allocate a set amount of time for reading each passage and answering questions. If you find yourself spending too much time on a single question, consider moving on and returning to it later if time permits.