Scholastic Assessment Test (SAT) is a globally recognized standardized examination that forms an essential part of the college application process in the United States. According to the College Board, in 2020 alone, nearly 2.2 million students took the SAT exam. It's an essential assessment tool colleges use to gauge a student's readiness for college-level work. Mastering the SAT exam requires not just a profound understanding of the SAT exam syllabus but also robust pacing and time management skills. You can significantly improve your SAT scores with strategic planning, diligence, and the right approach.
Understanding the SAT Exam
Before we dive into the intricacies of pacing and time management, it's imperative to understand the SAT exam in full form – Scholastic Assessment Test. The test primarily consists of two sections: Evidence-Based Reading and Writing and Mathematics.
A typical SAT exam lasts about 3 hours, excluding the optional essay, which takes an additional 50 minutes. Here are some quick stats about each section:
Reading test: 52 questions, 65 minutes
Writing and language test: 44 questions, 35 minutes
Math test (No Calculator): 20 questions, 25 minutes
Math test (With Calculator): 38 questions, 55 minutes
SAT exam dates are usually scheduled seven times a year in the United States and six times a year internationally.
Importance of pacing and time management
As you can observe, the number of questions and the time allocated to each section require students to maintain a steady pace throughout the test. This calls for impeccable time management skills. An analysis by PrepScholar revealed that students who could effectively manage their time scored 150 points higher on average than those who couldn't. Moreover, a survey by College Board indicated that most students found the duration of the SAT exam adequate, implying that proper pacing and time management can make a significant difference.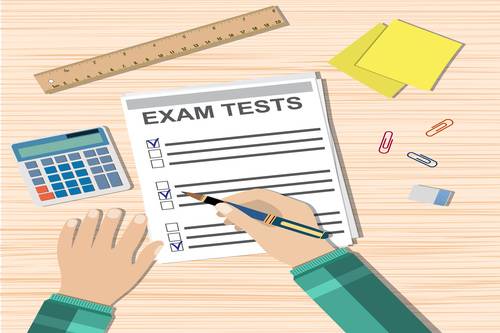 Strategies to master pacing for the SAT Exam
Pacing is all about how quickly or slowly you move through the test. Given the structure of the SAT, it's crucial to maintain an optimal speed – neither too slow to leave questions unanswered nor too fast to make errors.
Understand the structure of the SAT Exam: The first step to master pacing is understanding the structure of the SAT exam. Recognize the sections, the number of questions, and the time allocated to each.
Section-wise timing: Allocate specific time frames to each section based on your comfort level. For instance, if you're stronger in Mathematics than Reading, you might decide to spend less time on the Math section to allocate more time for Reading.
Pace yourself: Pace yourself in such a way that you leave some time for review at the end of each section. This can help ensure you've not made any simple mistakes.
Regular practice: Regular practice under real-time conditions is critical to improve pacing. You can use mock tests that mimic the actual SAT exam syllabus and timing to gain experience.
Strategies for time management in the SAT Exam
Effective time management can differentiate between a good and a great score. Here are some tips:
Learn to skim and scan: Learn to read and comprehend passages quickly. This skill can save significant time, especially in the Reading section.
Answer easy questions first: In each section, identify and answer the questions you find easier. This not only ensures you score these points but also builds momentum and confidence.
Use the process of elimination: If you're unsure about an answer, use the process of elimination to narrow down your choices. This strategy is beneficial for multiple-choice questions.
Regular mock tests: As with pacing, regular practice tests can help you manage your time more efficiently. Simulate the actual exam environment to get the most out of these mock tests.
Remember, the SAT exam fees are an investment into your future, and effective pacing and time management strategies can help you maximize your return on this investment.
Putting pacing and time management strategies into practice
The best strategies for pacing and time management in the SAT exam require dedication, practice, and a well-structured study plan. Here's how to put your strategies into practice-
Create a study schedule: Based on the SAT exam dates, create a comprehensive study plan. Incorporate time for studying, practice tests, reviews, and rest. The key is to be consistent with your schedule.
Take regular breaks: Research has shown that our brains work best in cycles of intense focus and rest. Use techniques like the Pomodoro Technique, where you study for 25 minutes and then take a 5-minute break.
Use technology: Some numerous apps and websites can help you improve your pacing and time management. These resources provide practice tests, time-tracking features, and performance analysis to help you understand where you need to improve.
Seek professional guidance: Consider enrolling in a coaching center or seeking guidance from a mentor who is well-versed with the SAT exam. They can provide valuable insights into managing time effectively during the exam.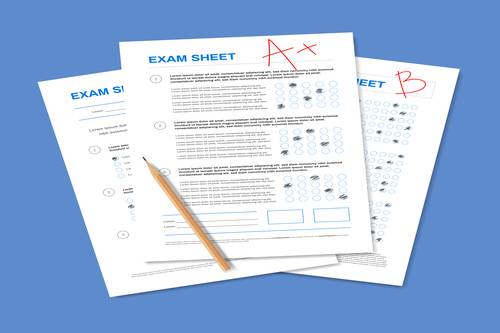 Continuous evaluation and improvement
The final step to mastering pacing and time management is continuous evaluation and improvement.
● Analyze your performance: After each practice test, spend time reviewing your performance. Identify the sections where you spent more time and the ones where you could save time.
● Seek feedback: Get your test papers evaluated by mentors or peers. They might spot patterns or mistakes that you missed.
● Iterate and improve: Use your performance analysis and feedback to improve your strategies. This could mean spending more time on a particular section or changing your approach to certain types of questions.
By diligently applying these strategies and persistently refining your approach based on regular feedback and analysis, you can master pacing and time management for the SAT exam. As the saying goes, "Practice makes perfect," this couldn't be more accurate for acing the SAT exam.
Key takeaways
Regular practice under real-time conditions and a structured study plan are essential for mastering pacing and time management for the SAT exam.
Techniques like skimming, answering easy questions first, and the process of elimination can help manage time effectively during the exam.
Continuous evaluation and improvement of your strategies are critical to maximizing your SAT scores.
The SAT exam plays a vital role for students aspiring to study abroad. Our dedicated counselors are here to provide continuous support and guidance throughout your journey. Feel free to reach out to us for assistance with any problems or doubts you may have.
Like this blog? Know more about SAT score: Average SAT Score | Universities list and their criteria!
FAQs
Question 1: How can I effectively utilize the breaks given during the SAT to manage my time better?
Answer: Use the breaks to recharge and relax. Avoid discussing the test with others, as it may distract you. Instead, focus on deep breathing or light stretching to maintain mental and physical alertness.
Question 2: Is it better to guess a question or spend extra time trying to solve it during the SAT?
Answer: It depends on the situation. If you're completely unsure about the answer, it's generally better to make an educated guess and move on. However, if you can eliminate some options and have enough time, it may be worth giving the question another attempt.
Question 3: Are there any specific techniques for pacing myself during the SAT Reading section when faced with long passages?
Answer: Skimming the passage first can help you gain a general understanding. Then, focus on the questions and refer back to the passage as needed. Avoid getting too caught up in every detail and prioritize answering the questions efficiently.