Knowing TOEFL
Taking the TOEFL listening test can be a daunting experience. With a range of accents, rapid speech, and complex vocabulary, there are numerous traps that can catch even the most dedicated students off guard. However, with the right strategies and understanding of these traps, you can navigate this test with confidence. By incorporating the latest TOEFL test format changes that have made the test easier and shorter, along with focused practice and preparation, you can outsmart these traps and achieve your target TOEFL score.
Key points to remember about the TOEFL listening test format
In the new TOEFL listening test format that came into effect in July 2023, the listening section still includes 3-4 lectures with 6 questions each and 2-3 conversations with 5 questions each. However, the revised format has done away with random unscored questions, which means the total time for the listening section is 41-57 minutes without any unscored questions. This gives test takers 1.5 minutes per question.
Common TOEFL listening test traps
Losing concentration due to the length of audio clips
One of the common traps in the TOEFL listening test is the length of the audio clips. The clips in the lectures and conversations sections can be quite long, which may lead to a loss of concentration. This is further compounded by the fact that you can listen to the audio clips only once during the test.
How to Avoid
To avoid this trap, practice active listening skills during your preparation. Active listening involves fully concentrating, understanding, responding, and then remembering what is being said. This can be enhanced by taking notes while listening, which will keep your mind focused and help you remember key points better. Using TOEFL listening practice tests can greatly improve your active listening skills and build your stamina for longer audio clips.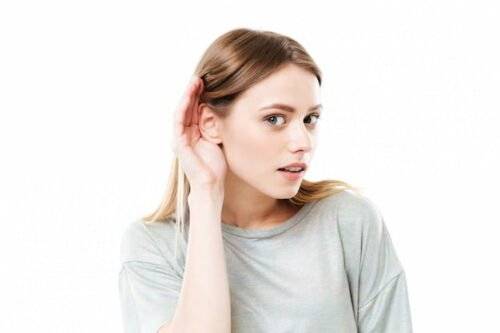 Misunderstanding Accents and Speech Speed
The TOEFL listening test includes speakers with various English accents, including American, British, Australian, and Canadian. The speed of speech can also vary from speaker to speaker. This can be challenging for test takers who are not familiar with these accents or rapid speech.
How to Avoid
The best way to overcome this trap is to expose yourself to a variety of English accents during your preparation. Listening to English news, podcasts, and movies from different English-speaking countries can be a good starting point. Furthermore, TOEFL prep courses often provide practice materials with different accents and speech speeds to help you get used to them.
Missing Details in Complex Vocabulary or Technical Language
The TOEFL listening test is not just a test of language proficiency but also of comprehension skills. Lectures and conversations often include complex vocabulary or technical language, which can be confusing for students not familiar with the subject matter. For instance, in the academic year 2022-2023, 25% of TOEFL takers reported difficulty in understanding specific academic terminologies during the listening test.
How to Avoid
One way to navigate this challenge is to expand your vocabulary during your TOEFL preparation. Work on understanding the context and meaning of words rather than rote memorization. Try to read academic articles and listen to academic lectures on various subjects. When you encounter unfamiliar words, make a note of them, look up their meanings, and try to use them in your own sentences. Moreover, while listening, try to understand the main idea even if you do not know every single word.
Inability to Identify Speaker's Purpose or Attitude
The TOEFL listening test often requires test takers to identify the speaker's purpose or attitude. This can be particularly challenging as it involves understanding subtleties in tone, inflection, and emphasis. According to the Educational Testing Service's data from 2022, nearly 30% of test takers found identifying the speaker's purpose or attitude difficult.
How to Avoid
To overcome this hurdle, pay attention not just to what the speakers are saying but also how they are saying it. Are they enthusiastic, skeptical, or indifferent? Is the tone formal or casual? Regular practice with listening materials can enhance your ability to pick up on these subtle cues. Role-play listening activities, where you try to identify speakers' attitudes and intentions, can also be beneficial.
Misinterpreting Questions or Answer Choices
TOEFL listening test questions can be complex, and misinterpretation can lead to incorrect answers. The test often includes trick questions or answer choices that sound correct but are actually wrong. In 2022, approximately 35% of test takers selected an incorrect answer choice due to misunderstanding the question.
How to Avoid
Thoroughly reading and understanding the question before choosing an answer is crucial. Highlight keywords in the question to keep your focus on what is being asked. Also, practice eliminating incorrect answer choices. Understanding why an answer choice is incorrect is just as important as understanding why another choice is correct. This can enhance your critical thinking skills and help you avoid this common trap.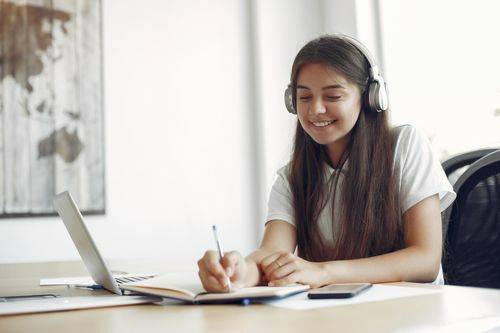 Lack of Time Management
Time management is critical in the TOEFL listening test. Each section has a strict time limit, and failing to answer all the questions in the given time can significantly lower your score. In the 2022-2023 academic year, 20% of TOEFL takers did not manage to complete the listening section.
How to Avoid
To enhance your time management skills, practice under test-like conditions, using a timer to simulate the pressure of the actual test. Aim to spend an average of 1.5 minutes per question, as per the revised TOEFL format. Keep track of the time remaining and adjust your pace accordingly. Developing this skill can help you maintain a steady pace and avoid rushing or running out of time during the actual test.
Key Takeaways
Active listening and note-taking can help maintain concentration during long audio clips in the TOEFL listening test.
Familiarity with various English accents and academic vocabulary significantly aids in understanding the audio passages.
Carefully reading questions and answer choices helps to avoid misinterpretation and selecting incorrect answers.
Effective time management is crucial to ensure all questions are answered within the given time limit.
By focusing on your preparation and using these tips, you can increase your chances of achieving your target score. And if you are searching for tips regarding the TOEFL test, contact us for further assistance.
Like this blog? Read next: TOEFL Speaking | 4 easy steps to excel in this exam
FAQs
Question 1: What is the length of the TOEFL listening test?
Answer: As per the revised TOEFL format, the listening section lasts for 41-57 minutes, giving test takers
approximately 1.5 minutes per question.
Question 2: How can I improve my understanding of different English accents?
Answer: Expose yourself to a variety of English accents through English news, podcasts, and movies from
different English-speaking countries during your preparation.
Question 3: How can I manage my time effectively during the TOEFL listening test?
Answer: Practice under test-like conditions with a timer to simulate the pressure of the actual test. Aim to
spend an average of 1.5 minutes per question.