Introduction 
The College Board administers 20 multiple-choice standardized examinations on specific subjects as part of the SAT subject tests. There are five subjects in the SAT subjects. These concepts are further subdivided into smaller categories such as- Mathematics,  History, English, Science, and Languages. The SAT subject test is commonly taken to strengthen a student's qualifications for enrolment in the best colleges in the United States. The SAT subject examinations take one hour to complete. Multiple-choice questions are used. The overall score ranges from 200 to 800. The SAT subject tests price for Indian students is $49. SAT subject tests are given five times a year to Indian students.
SAT subject tests are not only for getting into universities; they may also be used to assess your knowledge of subjects related to the major you'll be studying in college. In this blog, we have provided everything that you need to know about SAT subject tests. 
When will the student be able to take the SAT subject test?
Taking SAT subject tests just at the completion of sophomore year is a good idea. It may be beneficial for students to take two or more SAT subject tests towards the completion of sophomore year for a variety of reasons. However, there are two factors to consider in this respect. If any student is pursuing an SAT course that includes SAT subject content, it is recommended that they also obtain knowledge of subject themes.
When it comes to taking SAT subject tests, the student's performance is also very important. Recognize your feelings about a subject and then take the SAT subject exams. Evaluate your own performance and make an educated decision based on your career possibilities.
The subject test is only offered on specified test dates, not on every SAT date. It is not possible to take both the SAT and the SAT subject test on the same day. However, you can take up to three SAT subject tests in a single day.
The SAT subject test should always be undertaken in October or November of your final year (12th grade), as most of the topics covered on the exams will have been addressed by then. It also allows you to take early action or make an early choice. It is recommended that you double-check the deadlines with the universities in mind.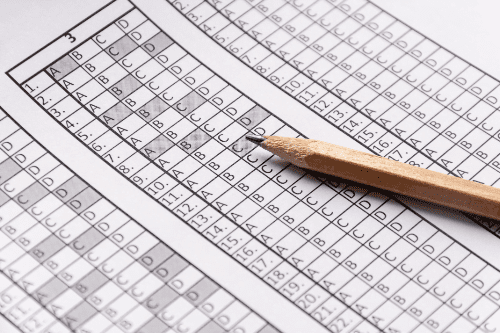 Fees and Charges of SAT
The registration price is $26, which covers one test day and up to three subject tests, as well as $23 for each SAT subject test (excluding language subject tests with Listening). Students from Asia and Southwest Asia must pay an extra $49 cost.  Returning to the subject at hand, you are permitted to transmit your results to up to four institutions for free. A request for an additional score report would cost $12 per college. 
Complete list of SAT subject tests–
SAT Biology E/M 
The Biology subject test evaluates your grasp of fundamental biology at the college prep level, as well as your memory and comprehension of important biology ideas and your ability to implement the principles acquired to solve particular biology issues. It is divided into Biology Environmental and Biology Molecular. It is an excellent chance for those who wish to pursue a career as a doctor.
SAT Chemistry
 The Chemistry subject test assesses your ability to organize and understand data gathered via experiments and observation. The test also evaluates your ability to make inferences and/or conclusions from experimental evidence, including data presented graphically and/or tabularly.
Because of the complicated formulas and equations that the student must master, chemistry may be a difficult subject to master.
SAT Physics
The Physics subject test assesses your ability to apply physical concepts to solve particular issues. The test also evaluates your knowledge of elementary trigonometric, algebraic, and graphical relationships, as well as ratio and proportion principles and how to apply them to physics situations. Whenever it comes to Physics, conceptual understanding is quite crucial and may help students score higher.

SAT US History 
The History subject test measures your knowledge of historical ideas, cause-and-effect connections, topography, and other information needed to interpret and comprehend important historical events in the country.
Because history is such a huge topic, students often find it difficult to recall crucial dates and timeframes. Students may flourish in History topics with the correct coaching and assistance. 
SAT World History 
The World History subject test evaluates your knowledge of major events in world history, your ability to use fundamental historical procedures and terminology, and your ability to critically analyze and interpret documented events.
SAT Literature 
The English Literature subject test on the SAT is a 60-minute exam. It consists of 60 multiple-choice questions with a total score of 800. In the months of May, June, August, October, November, and December, candidates can take the SAT English subject test.
The Literature subject tests are designed to evaluate your ability to read and analyze literature. Theme, argument, tone, and other topics are addressed in the questions. This necessitates that the learner has a thorough understanding of literary authors and also has studied excellent works by renowned English writers.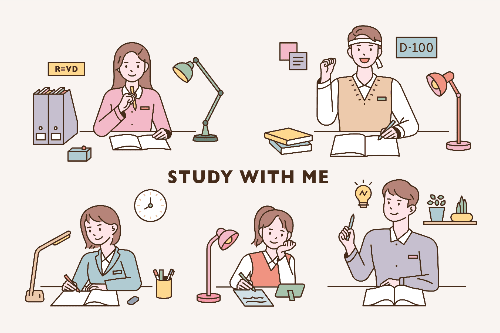 SAT Math Level 1 tests
Algebra, trigonometry, basic geometry, quadratic functions, rudimentary statistics, elementary number theory, logic, and algebraic sequences are all covered in the SAT Math Level 1 tests. Mathematics needs a firm foundation in fundamentals before moving on to more complex ideas.
Students are required to answer 50 questions within 60 minutes.
SAT Math Level 2 tests
Algebra, trigonometry, three-dimensional and coordinated geometry, functions, probabilities, permutation, logic, proofs, basic number theory, sequencing, and limits are all covered in the SAT Math Level 2 tests.
Foreign Languages SAT
Foreign Languages assesses a student's ability to read in a foreign language. SAT French, Spanish,  German,  Italian, Hebrew, Latin, Japanese, Chinese, and Korean are among the languages offered for assessment. To achieve the best results on SAT subject tests, students must devote their time and energy to mastering the foreign language with zeal and enthusiasm.
Listening Skills in Foreign Languages SAT
Listening and reading skills are assessed in "Language with Listening" examinations. SAT is one of the languages that may be tested. Listening in French,  Spanish, German,  Japanese, Chinese, and Korean.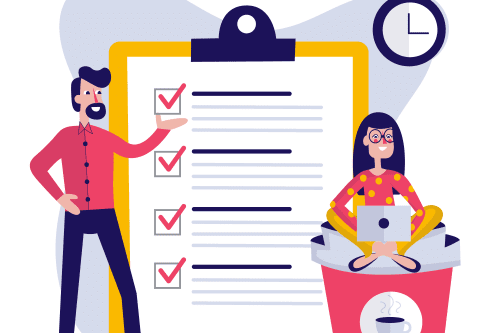 The Best SAT Preparation Books
The best SAT test prep is possible with the aid of SAT preparation books, which will help you improve your practice even more. Few topic test books cover SAT English, Science, Math, History, and Language, as well as their sub-areas, leading in preparation for 20 SAT subject examinations. Here is a selection of the top books to prepare for the SAT, such as SAT study guide 2022:
The Princeton Review's Cracking the SAT, 2020 Edition 
 The College Board's Official SAT Study Guide(2006) 
Kalli's SAT Pattern Strategy 
Kaplan SAT Prep Plus 2021 
Barron's SAT, 29th Edition
Key takeaways
There are many appealing SAT subjects to pick from, ranging from sciences to arts. The student should make a decision based on his or her own interests and professional goals, and seek the top universities that provide the greatest education in these fields. Finding competent instructor specialists with relevant experience may be really beneficial. It is usually preferable to enroll in a subject-based online program to have a better knowledge of the subject matter, coursework, and subjects addressed, as well as free access to exam papers and practice papers.
We hope you enjoyed reading this blog. In case of any queries, reach out to us or drop a comment below!
Liked this blog? Read next: IELTS Preparation | Best way to prepare for the IELTS exam
FAQs
Q1. What is the full form of SAT?
Answer- The full form of The SAT is the Scholastic Aptitude Test. 
Q2. When is the best time to take the SAT subject tests?
Answer- Whichever country you are from, the best time to give your SAT subject test is right after your high school graduation or 12th class. 
Q3. What is the fee structure for SAT subject tests for an Indian?
Answer- The overall cost of SAT subject tests for any South-East Asian country student is 49 dollars.