GRE prep | Some tips and tricks to ace your preparation
The GRE General Test is needed for graduate schools in most professions, much as the SAT is required for undergraduate admissions. The GRE is not discipline-specific, but it does assess your executive processing skills.
Your executive reasoning acts as the CEO of your mind, and the GRE test authors want to examine how effectively that CEO works in terms of data analysis, problem-solving, and critical thinking.
The capacity to prioritize information offered to you and structure it in terms of allowing you to problem-solve quickly is essential for GRE success. Well, to help you secure a higher rank in this exam, we have prepared a list of 10 strategies.
Top 10 tips to ace your GRE prep
1. Choose the best GRE prep book for all the subjects
The first tip for comprehensive preparation is to gather the required study materials for GRE subject tests. There are three main sections in GRE – Analytical writing, verbal, and quantitative reasoning. Therefore, in accordance with the syllabus, you should get all the GRE prep books and other study materials to start your preparation.
Additionally, the most popular resource that you will find for acing all three sections is the Kaplan GRE prep book. It is published every year.
2. Join a GRE prep club for studying collectively
For such exams, studying in a group rather than by yourself is always advisable. This is because there are many doubts that a student might not be even aware of. If an aspirant study in a group, then this issue is easily sorted out. There are many GRE prep clubs in your vicinity.
Join one of them, and you will be good to go. Most of the GRE prep clubs are listed online in one GRE forum or another. So, find the one closest to you and enroll yourself.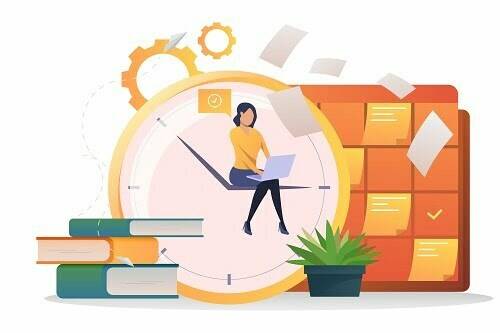 3. Try out the best GRE online prep resources
There are many free resources available as PDFs on the internet. You will also find multiple websites dedicated to GRE prep. Apart from these, there are many GRE online prep resources on YouTube. Use them to sharpen your skills and also get some insider tips and tricks to come out in flying colors. 
4. Give GRE prep mock tests
Sitting for the GRE prep mock tests helps improve your preparation further. Since these exams recreate the actual test environment, it helps you get accustomed to that pressure. Following a few exams, you are likely to become more confident and handle the actual exam better.
Furthermore, these dummy GRE test prep exams also help you find out your weaknesses. After each exam, try to take external and internal feedback and work on those weak spots so that you are not vulnerable while giving the real exam.
5. Consult previous years' test takers for advanced guidance
As a part of your GRE study prep, you can contact those who have prepared for the tests in the previous years and are well aware of the methodology for the exam. So, they know what mental shape and preparation level you require to have for the GRE. Try to gather as much information as you can from the previous years' test takers.
6. Develop analytical reasoning by reading non-fiction
The analytical writing test requires a lot of preparation because you should be able to express your thoughts lucidly and clearly. This is not possible without some training beforehand. You need to work out this section to the best of your capabilities.
Practice reading an unseen piece of content each day and answering questions related to the subject. This will help and strengthen your thesis writing skills which are well supported by the evidence.
So, you must include this as a part of your GRE online prep and try to nail this segment with ample practice.
7. Stick to a structured GRE study plan
This is the basic thing that needs to be followed in every exam. Until and unless you do not follow a strict study, your GRE prep might reel under the pressure. In the study plan, you need to plot a fixed number of study sessions throughout the day.
Make sure there are enough gaps in between these study sessions. The bottom line of having a study plan is to cover the GRE syllabus at a considerable pace without overwhelming yourself.
8. Track your progress in preparation regularly
Another important aspect of your GRE prep is to prepare progressively. Prepare in such a manner that what you have studied once is over. You should not need to turn back again.
After each step, you should also chart your progress. This way, you can maintain a detailed plan of what all is covered and what all is left.
This will make your prep strategy invulnerable at every point. Now you are almost invincible in the GRE.
9. Find out your weaknesses and work on it
After you have covered all these steps, now is the point to work on your weaknesses in the GRE prep. Find out what is bothering you and keep on giving the mock tests regularly to find out additional points that are serving as your Achilles heel in GRE prep. Slowly and steadily, work on removing these weaknesses one by one, and you will be good to go.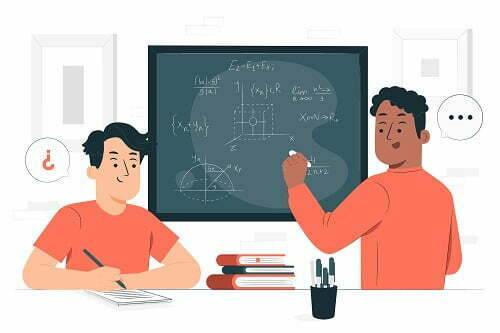 10. Develop a bit of intuition and logical reasoning
The only thing that now remains in your GRE prep is a bit of gut instinct or intuition. There will be some answers that you might not know in the exam.
Don't panic at the moment, and follow your gut instinct. Which option in the answer has the highest probability of being correct? Or, you could eliminate the wrong answers.
Key takeaways 
GRE prep is not a cumbersome task if you study in an organized manner.
Collecting the right resources and enrolling in a GRE prep course helps prepare better.
The mock tests are a must if you want to improve your preparation further.
Track your progress, identify the weaknesses, and work on them to ensure better marks.
If you still have any doubts or need any additional help, reach out to us. Our experts will guide you through any issues that you may have and find the right solution.
If you have liked reading this blog, then take a look at the one explaining how to ace the GMAT.
FAQs
Q1. How long does it take to prepare for the GRE?
Answer – It takes around 1-3 months to prepare for the GRE. However, this is a tentative time, and the actual will vary depending on how a student is grasping different topics.
Q2. Is the GRE difficult?
Answer – If you compare it to the SAT and ACT, then the level of GRE is advanced. But the mathematics in GRE is easier than SAT and ACT. The verbal reasoning for the exam is more difficult compared to the other two exams. 
Q3. What is a good GRE score?
Answer – A score between 75% and 90% is considered a good score. Over 90% is an exceptional score.