Which is easier GMAT or GRE | An introduction
GRE and GMAT are two of the most popular standardized tests in the world. They measure your ability to think critically, analyze data, and write effectively—all essential skills in business school. The GRE focuses on verbal reasoning and quantitative reasoning, while the GMAT focuses on verbal reasoning, analytical writing, data-sufficiency questions (i.e., logic puzzles), and problem-solving. Due to this difference, many candidates want to know which is easier GMAT or GRE?
GMAT | An overview
The GMAT is an exam that measures your ability to use basic mathematical formulas, complex vocabulary, and English grammar in a test-taking situation. It's a standardized exam that is used by most business schools to evaluate applicants.
In order to take the GMAT, you need to register with the test provider (GMAC), pay a fee, and schedule your test date. You can take the exam at any Pearson VUE testing center in the world.
GMAT format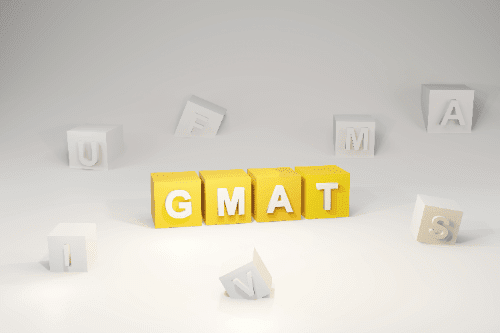 The GMAT exam is broken down into the following sections:
The analytical writing assessment is a 30-minute section that assesses your ability to analyze arguments and research topics.
The analytical writing assessment consists of two sections:
Analyze an argument: You are presented with a short argument and asked to analyze it, drawing on examples from your own experience or studies. In this section, you need to show how the argument's premises lead to its conclusion, how the reasoning differs from similar arguments, and what might weaken or strengthen the argument.
Analyze an issue: You are presented with a short issue and asked to analyze it, drawing on examples from your own experience or studies. Basically, you need to show how conflicting evidence affects the issue's outcome, why some possible solutions are more effective than others, and how the issue relates to other contemporary issues.
Integrated reasoning questions may include charts, graphs, tables, or other data representations. You need to interpret this information and incorporate it into your reasoning as you solve each question.
The question in this section requires you to use multiple steps when solving problems, so it's important that you don't jump straight into an answer without considering all of the options first.

This section evaluates your ability to reason quantitatively and solve problems using mathematical concepts. The questions may take the form of arithmetic, algebraic, or data interpretation problems in which you have to interpret graphs, charts, and tables.
This section tests your understanding of the meanings of words and phrases, your ability to recognize relationships between words and ideas, and your ability to understand the structure of sentences. You will also be tested on your knowledge of grammar.
GRE | An overview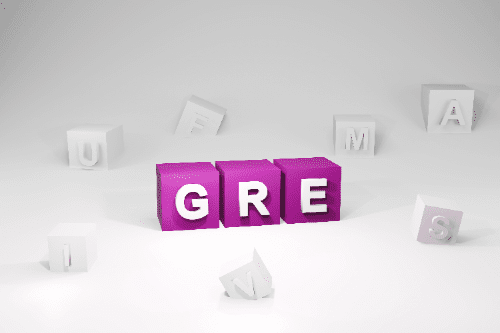 The GRE is a standardized test that's used by many graduate schools to decide who they want to accept into their program. It consists of three sections: verbal reasoning, quantitative reasoning, and analytical writing. The scores from these sections are combined into a total score that ranges from 200 to 800.
The GRE exam consists of three sections: Verbal Reasoning, Quantitative Reasoning, and Analytical Writing. These are detailed below.
The GRE also includes two analytical writing sections, which are scored on a scale of 0 to 6 in half-point increments. These sections test your ability to analyze and evaluate the reasoning and logic of written arguments. You have 60 minutes to complete both essays.
The issue essay question asks you to analyze a short argument (usually one paragraph) and then write an essay that responds to it. The argument essay question asks you to analyze a longer piece of writing (usually two or three paragraphs) and then write an essay that responds to it. You are given a viewpoint on some issue or problem and then asked to support your opinion with examples and reasoning.
Verbal reasoning is a subsection of the GRE. It tests your vocabulary, reading comprehension, and logical reasoning skills.
The GRE verbal reasoning section comprises two types of questions-
Sentence equivalence questions
GRE quantitative reasoning is a subject that tests your ability to solve problems in an analytical manner. This section is designed to test your logic and analytical skills and will be a crucial part of your GRE score.
In this section, you are given two or three problems at a time, followed by five minutes to solve them. The answers are not provided, and neither are the questions explained. You can choose any problem set and solve it in any order. Each problem consists of multiple statements, with each statement being either true or false. You must comprehend the question and choose the right answer accordingly.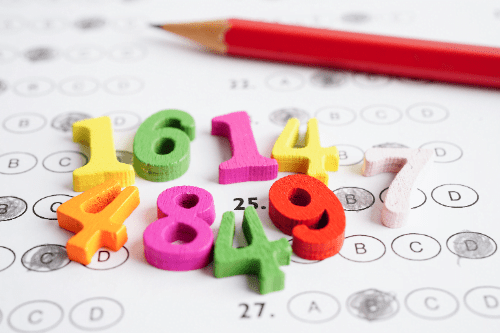 Both exams have pros and cons, but if you're deciding between them, we recommend that you take the GRE if you're a native English speaker or if you want to study in the United States. Otherwise, take the GMAT exam.
The GMAT is more popular than the GRE because it's more widely accepted by business schools around the world (including in Europe and Asia). The format of the test is also more familiar to American students, who are accustomed to taking multiple-choice tests like the SATs.
Nevertheless, the GRE also has several advantages over its competitor. It's shorter than the GMAT (about three hours compared to six hours for each section), which means it tests skills more deeply than its shorter counterpart. While both tests include an analytical writing section, only one of them — namely, the GRE — also includes a verbal reasoning section that measures your ability to understand written passages as well as complete sentences within those passages.
Things to consider while deciding which exam to take
Knowing the differences between the GMAT and GRE is important before deciding which one you wish to take. Once you have decided which exam to appear for, make sure that you are ready for it. You can keep the following factors in mind before you decide which exam to choose-
1. Academic goals
Your academic goals will determine which exam you should take. If you have decided on a specific field of study, it would be wise to take the test most suited for that field. For instance, if you have decided on a career in finance or accounting, it would be better if you took the GMAT instead of the GRE because it focuses more on quantitative analysis than verbal analysis, as the GRE does.
2. Score reporting
GRE scores are reported immediately after the test, while GMAT scores are not reported until five weeks after the test date. If you need a score report right away or want to begin a graduate program immediately, then the GRE may be a better option for you. However, the GMAT would be preferred if you would like more time between taking the test and receiving your scores.
3. Testing style
The GMAT is a computer-based test and is only available at designated testing centers on predefined test dates. It takes about four hours to complete; however, you can take as long as six hours if you feel like it. On the other hand, the GRE can be taken at any time during a yearlong period. It takes about three hours to get through all sections of the test.
4. School requirements
You should check with the business schools you're considering and your undergraduate institution to see if they accept either GRE or GMAT scores. Many have their own test requirements, such as that applicants must have taken the exam within five years of applying. You may also want to consider the requirements for each school's admission tests when deciding which one to take — for example, if you're
applying to a program with a more quantitative focus, it may make sense for you to take the GRE instead of the GMAT.
Key takeaways
The Graduate Record Exam (GRE) measures verbal reasoning, quantitative reasoning, and analytical writing skills, with an optional essay section.
The Graduate Management Admission Test (GMAT) is designed specifically for those who want to study business at the graduate level or pursue an MBA degree.
Both tests are accepted worldwide and are widely considered to be among the most difficult academic exams available.
In conclusion, both tests have an essay section and multiple choice sections.
The GMAT also has a data sufficiency section that the GRE does not have.
The GMAT is more quantitative than the GRE. It focuses on math, vocabulary, and analytical reasoning skills, whereas the GRE tests verbal reasoning, analytical writing, and critical thinking skills.
We hope you enjoyed reading this blog. In case of any queries, reach out to us or drop a comment below!
Like this blog? Read: GRE to GMAT Conversion | What You Need to Know
FAQ
Q1. Which is easier to crack, GMAT or GRE?
Answer- The GMAT is more difficult to crack than GRE. Both of them are popular graduate school entrance tests, but they have different formats and scoring systems. GMAT has a longer time limit and more questions than GRE.
Q2. Does Harvard accept GRE for MBA?
Answer- The school does accept GRE scores for applicants to the graduate-level MBA program.
Q3. How many attempts are allowed in GMAT?
Answer- You can take GMAT Exam up to two times online within 12 months. The lifetime limit is six times.