Introduction
Embarking on the college admissions journey can feel like venturing into uncharted waters. One crucial part of the process revolves around your SAT scores, a quantitative measure of your readiness for higher education. But knowing your SAT score is only half the battle – the next important step is ensuring your SAT scores reach your dream colleges.
To successfully send your SAT scores, careful planning and attention to detail are required. You will learn how to send your scores in 2023 by following this guide. You will learn how to sign up for the score-sending service, how to manage your sends through the College Board's online portal, and important considerations like choosing a score and the validity of your score.
Understanding SAT scores
Before delving into the process of sending SAT scores, it's vital to understand what they mean. The SAT score range is between 400 and 1600, with 1600 being the highest SAT score or SAT max score one can achieve. This total SAT score comprises two sections: Evidence-Based Reading and Writing, and Math, each scored on a scale of 200 to 800.
According to the College Board's 2022 data, the average SAT score was approximately 1050. Understanding the SAT score can help you gauge where you stand compared to other applicants. The SAT score calculator can help you predict your score, but remember, the actual result may vary.
How to send SAT scores to colleges | Step-by-step process
Sending your SAT scores to colleges requires a systematic approach. Follow these specific steps to ensure your scores reach your desired institutions: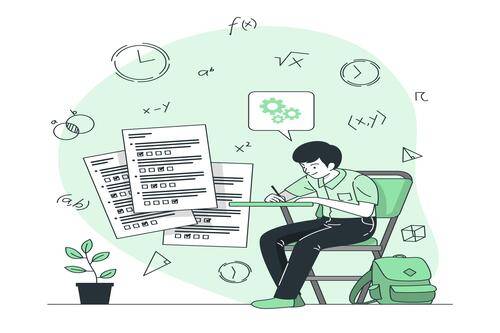 Create a college board account
To begin, visit the official College Board website and create an account. Provide the necessary information, including your name, contact details, and date of birth. Make sure to verify your account through the email confirmation sent by the College Board.
Register for the SAT
Once your account is created, register for the upcoming SAT test dates. Choose a suitable test center and date that aligns with your preparation timeline. Pay the registration fee and secure your spot for the exam.
Select the score recipient
You will be prompted to choose your score recipient colleges during registration. You can select up to four colleges to receive your scores for free. If you're unsure about your college choices at this stage, you can send scores at a later time.
Take the SAT test
Prepare for the SAT by utilizing study materials, practice tests, and resources available on the College Board website. On the day of the test, arrive at the designated test center on time and follow all instructions provided by the test administrators. Remember to bring your admission ticket, valid identification, No. 2 pencils, and an approved calculator.
Access your scores
Your SAT scores will be available on your College Board account approximately ten days after the test date. Log in to your account and navigate to the "My SAT" section to view your scores. Take note of your scores and evaluate how they align with your target colleges' admission requirements.
Sending scores to additional colleges
If you need to send your scores to more than the initial four free recipients, you can do so by following these steps:
Log in to your College Board account and access the "My SAT" section.
Click on the "Send Scores" tab to initiate the score-sending process.
Choose the other colleges you want to receive your SAT scores by searching for their names or entering their codes.
Review your selection and proceed to checkout.
Pay the required fee (currently $12 per recipient) using a credit card or other accepted payment methods.
Track your score delivery
After sending your scores, monitoring their delivery is crucial to ensure they reach the colleges on time. Check the status of your score orders within your College Board account. The College Board provides updates and notifications regarding the progress of your score transmission.
Verify score receipt
Contact your chosen colleges' admissions offices to confirm the receipt of your SAT scores. Some colleges may provide online portals where you can track the status of your application and see if your scores have been processed.
By following these steps, you can seamlessly navigate the process of sending your SAT scores to colleges.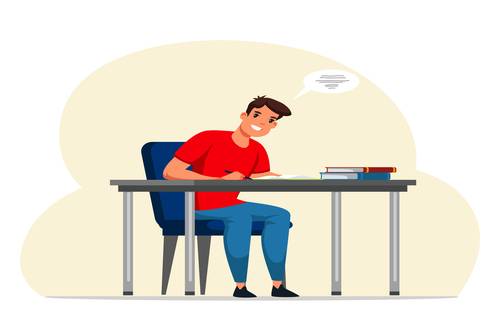 SAT score choice policy
Students planning to study in the U.S. often wonder, "What is a good SAT score?" While it varies depending on the college, scoring above the average SAT score can increase your chances of getting into a competitive college.
However, the SAT isn't a one-shot deal. Students are allowed to take the SAT multiple times. So, a common question is whether colleges see all scores. That's where the SAT Score Choice policy comes into play. This policy allows students to choose which SAT scores to send to colleges. However, some universities require you to send all scores from every test date, so research your desired colleges' policies beforehand.
Understanding SAT score validity
Another important factor for students is understanding SAT score validity. SAT scores are valid for five years from the date of the test. If you took the SAT in your sophomore or junior year, your scores would be valid when applying to colleges during your senior year.
Students can use their SAT scores for multiple college application cycles due to their five-year validity. They are given the opportunity to retake the SAT if they so choose or if it is necessary for them to do so in order to raise their scores, allowing them to do so early and with a well-thought-out strategy.
Key takeaways
Colleges can quantitatively assess your academic readiness for higher education using your SAT scores.
You can gauge your performance in comparison to other applicants by knowing the SAT score range, which is between 400 and 1600.
Create a College Board account to initiate the SAT score sending process.
Register for the SAT and select up to four colleges to receive your scores for free during registration.
We hope this blog helped you understand the steps in sending your SAT scores to your desired college and how to strategize your SAT score submission. If you have any doubts or questions regarding SAT exams or studying abroad, please feel free to reach out to us or even drop your questions in the comment section below. We would be happy to assist you.
Learn which is good for you ACT vs SAT: A guide to choosing the right exam for you
FAQs
Q1. What if I want to retake the SAT after sending my scores?
Ans – You have the option of sending your new scores to additional colleges or replacing your previous scores if you retake the SAT after sending your scores. The choice is yours.
Q2. How long does it take for colleges to receive SAT scores?
Ans– It usually takes about ten days for colleges to receive SAT scores after they have been sent.
Q3. Can I choose which SAT scores to send to colleges?
Ans– Yes, you can choose which scores to send through the College Board's Score Choice policy. However, some colleges require you to send all your scores.