Introduction
Opening the gateway to the world of prestigious Ivy League universities is a dream cherished by many students worldwide. Central to this aspiration is the universally acknowledged Scholastic Aptitude Test (SAT), whose scores often serve as a significant factor in admission decisions. The SAT, aiming to evaluate your preparedness for college-level academics, is more than a mere stepping stone; it's a potent factor influencing your university journey.
According to the College Board, the creators of the SAT, the test comprises two sections: Evidence-Based Reading and Writing (ERW) and Mathematics, each scored on a scale of 200-800, creating a total score range of 400-1600. It's essential to understand how these scores factor into your Ivy League admission odds.
SAT score range for Ivy League universities
The Ivy League is a group of eight private institutions, each known for its rigorous academic programs and competitive admission process. These include-
Brown University
Columbia University
Cornell University
Dartmouth College
Harvard University
University of Pennsylvania
Princeton University
Yale University
While each of these schools has its admission criteria, a higher SAT score undoubtedly strengthens your application. Here is the average SAT score range for Ivy League universities based on 2023 data-
It is important to remember that these scores are averages; some students may have scored lower, and others may have scored higher. Admissions officers consider a range of factors beyond SAT scores, including academic performance, extracurricular involvement, recommendation letters, and personal essays.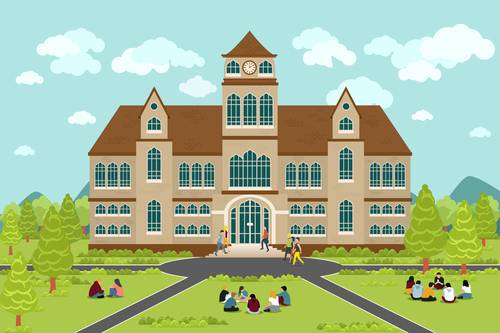 Percentile representation of SAT scores for Ivy League universities
Another way to grasp the importance of SAT scores in Ivy League admissions is by looking at percentiles. For instance, a 1500 SAT score is approximately in the 99th percentile, meaning you've scored higher than 99% of all test takers.
Let's look at the SAT scores of enrolled students at Ivy League universities presented as 25th, 50th, and 75th percentiles:

| | | | |
| --- | --- | --- | --- |
| University | 25th Percentile | 50th Percentile | 75th Percentile |
| Yale University | 1470 | 1535 | 1600 |
| Harvard University | 1480 | 1540 | 1600 |
| Princeton University | 1460 | 1530 | 1600 |
| Columbia University | 1470 | 1530 | 1590 |
| University of Pennsylvania | 1440 | 1510 | 1580 |
| Dartmouth College | 1450 | 1510 | 1570 |
| Cornell University | 1400 | 1480 | 1560 |
| Brown University | 1440 | 1510 | 1580 |
The data implies that 25% of enrolled students have scores below the lower number, while 75% have scores below the higher number. Therefore, aiming for a score in the 75th percentile or higher will increase your chances of acceptance.
Decoding the Ivy league admission process
Ivy League universities are renowned for their holistic admission processes, which means they evaluate multiple aspects of an application, not just the SAT scores. Other factors they often consider are:
Academic record: This includes your GPA, course rigor, and class rank. Admissions officers want to see that you've challenged yourself academically.
Extracurricular activities: Participation in clubs, sports, volunteer work, internships, or other extracurricular activities demonstrate a well-rounded character.
Recommendation Letters: These provide insights into your academic abilities and personal attributes from a third-party perspective.
Personal Essays: Through your essays, admissions officers get to know you as an individual and gauge your fit with the university culture.
Interviews: These are usually optional but can provide an opportunity to make a personal connection and further demonstrate your interest in the university.
Key takeaways
The SAT score is a crucial component of your application to Ivy League universities. Meeting or exceeding the average scores of these universities, generally in the range of 1400-1600, can significantly enhance your chances of admission.
Ivy League universities follow a holistic admission approach. Apart from high SAT scores, they consider academic records, extracurricular activities, recommendation letters, and personal essays.
Percentile representation of SAT scores provides a clear picture of your standing among test-takers. Aiming for a score in the 75th percentile or above could boost your admission prospects.
With this comprehensive guide, you are one step closer to crafting a compelling application. And to help you with any of your roadblocks, feel free to contact our experts!
Like this blog? Read next: SAT exam dates | A comprehensive overview and more!
FAQs
Question 1: Is a perfect SAT score a guarantee for admission into an Ivy League university?
Answer: A perfect SAT score will certainly give you a competitive edge over other candidates, but only a perfect SAT score does not guarantee admission.
Question 2: Can I get into an Ivy League university with a low SAT score?
Answer: It's possible but difficult. A lower-than-average SAT score can be offset by exceptional achievements in other areas. However, these schools are highly competitive, and a high SAT score is typically advantageous.
Question 3: Do all Ivy League universities require SAT or ACT scores?
Answer: All Ivy League universities require either SAT or ACT scores. However, some universities went test-optional due to the COVID-19 pandemic. Please check the latest policies on the university websites.
Question 4: What is considered a good SAT score for Ivy League universities?
Answer: A score in the 75th percentile range (1570-1600) is typically considered a good SAT score for Ivy League universities.