SAT waiving universities | Why are universities waiving the SAT?
Due to the Covid-19 pandemic, many students have found it difficult to gain admission to foreign universities. Hence several institutions began waiving SAT scores for admissions. There are many top SAT waiving universities, while others keep it as an optional factor for admission. As a result, you can prepare for the other required parameters to be fulfilled for admission to foreign universities instead of focusing on the SAT exam.
Other factors considered instead of the SAT
Letter of recommendation– Acquiring a letter of recommendation from your high school teacher or internship can be beneficial in gaining admission as it helps your application stand out.
Statement of purpose– You must clarify your reason for enrolling in the university and course in your SOP. This can be quite helpful in terms of admission because there is no reliance on others, and even a low GPA won't matter much.
Essay prompts– Essay prompts allow you to stand out from others by putting your efficiency and experimental thinking to the test.
Internships or projects– Securing admission may be greatly aided by having some field experience through internships or participation in some good projects. All that is required of you is to present the admissions council with your internship certificate or experience letter.
Extracurricular activities– Participation in a variety of extracurricular activities obviously adds value to your application, especially if you have not applied for the SAT/ACT.
Top 9 SAT waiving universities in 2023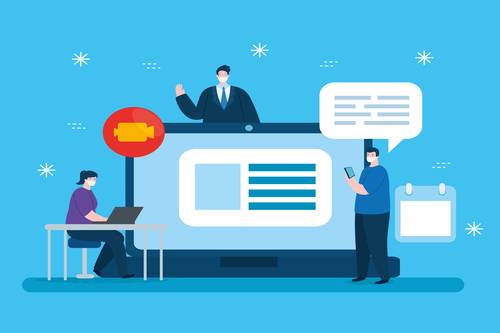 In recent years, an increasing number of universities have started waiving the requirement of SAT scores for admission. This movement has gained momentum as educators and institutions question the validity and equity of standardized tests. Some top SAT waiving universities are-
As an applicant to the University of Pennsylvania for admission in 2023, you are not required to submit your SAT scores. In case you have already appeared for the SAT exam, you can choose whether or not to submit your score. In case you do not submit your SAT results, you will not be penalized in the admissions process. The university started waving SAT in 2022, which they continued in 2023 and is called the test-optional policy.
Yale is among the top SAT waiving universities for 2023 admissions. Similar to the University of Pennsylvania, they have a test-optional policy. Every applicant for undergraduate admission to start in the fall of 2024 may apply with or without SAT scores. The organization, on the other hand, has urged students who completed the SAT exam to submit their results. In case you do not have your test scores, the emphasis will be on other components of the application, such as high school records, recommendation letters, and essays.
Cornell University has extended its suspension of SAT scores for admission in 2023 and 2024. There are a few colleges under the university that will review SAT scores, if submitted by you. These colleges include-
College of Arts & Sciences
Engineering
Human Ecology
Cornell Jeb E. Brooks School of Public Policy
School of Industrial and Labor Relations.

For admission in 2023, George Washington University does not need you to submit your SAT results. You may submit standardized test scores; however, there are no minimum SAT score requirements at the university. However, students from a few categories are required to submit their SAT scores, which are:-
Applying for accelerated 7-year BA/MD programs.

Homeschooled students

Students who attended secondary schools simply provided narrative evaluations rather than any type of grading scale.
Michigan State University does not need international students to submit SAT scores in order to be admitted. If you do not submit your SAT scores, you will be required to produce the results of an English proficiency test. Therefore, get to decide whether you want your SAT or ACT exam scores to be part of your evaluation of the application.
The University of Wisconsin- Madison is another top SAT waiving university through the spring of 2025. This means that students applying for admission to the University of Wisconsin- Madison this year will be evaluated on criteria other than their SAT test scores. The university will be reviewing essays, letters of recommendation, and other materials for admitting the student.
Due to the impact of Covid19 pandemic, Johns Hopkins University will remain test optional for fall 2023 to fall 2026. It is optional to share your SAT, ACT, AP, IB, English language proficiency exams, or any other test scores with the university administration. TOEFL and IELTS English exams, on the other hand, are advised for those whose first language is not English.
PSU gives you the choice of whether or not to submit your SAT test score for fall 2023. The admissions process will not be disadvantaged if you do not submit your SAT scores. However, as an international student, you have to satisfy Penn State's English language proficiency criteria by taking the required English proficiency language test.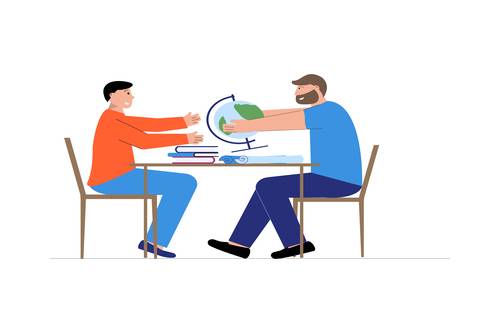 Boston University has decided to implement a test-optional policy for first-year students starting in the fall of 2023, which will be applicable to all undergraduate schools, colleges, and scholarship programs. International students with English not as their first language will be required to submit TOEFL or IELTS to evaluate English language proficiency.
Key takeaways
The landscape of admission in foreign universities has been changing, with test-optional policies becoming more popular.
With test-optional policies, you get to showcase your abilities and strengths in a much better way for getting admission.
If you have not taken the SAT exam or have not submitted SAT scores, you should focus on other parameters for admission.
You have a choice in submitting your SAT scores. Additionally, if you choose not to, you will not be disadvantaged.
We hope you enjoyed reading this blog. In case of any queries, reach out to us or drop a comment below!
Liked this blog? Read next: A list of  universities that don't require SAT/ACT exams
FAQ
Q1. What is the acceptance rate of the University of Pennsylvania?
Answer- The acceptance rate of the University of Pennsylvania is 5.9 percent.
Q2. What is a good SAT score?
Answer- A good SAT score depends on the university's requirements. However, you must aim for a score of 1200 or higher, which will be at least the 75th percentile.
Q3. What is the SAT exam pattern?
Answer- The SAT exam consists of four sections that are reading, writing, mathematics, and an optional essay.