Highest SAT score | What score should I aim for?
Students should aim for the highest SAT score when preparing to take undergraduate courses overseas. The SAT is a widely accepted entrance exam that decides undergraduate admissions for overseas students. The SAT is a 1600-point scale exam with two sections- Math and Proof based Writing and Reading with scores ranging from 200 to 800.
The SAT exam has a minimum score of 400 and a maximum score of 1600. But what is the highest SAT exam score? This blog will assist you in finding this, and the greatest recommendations on achieving the maximum SAT score attainable.
What is an appropriate SAT score range for colleges?
What constitutes a decent score is almost completely determined by the universities to which you apply. With the general SAT score range in mind, let's take a closer look at ideal SAT scores for your dream school. We've put together this chart of score ranges for the best colleges in the United States to make things a little easier for you. The following table shows the list of universities that accept the highest SAT scores-
| | |
| --- | --- |
| Colleges and Universities | SAT percentile scores |
| California Institute of Technology | 1530-1580 |
| Massachusetts Institute of Technology | 1510-1580 |
| University of Chicago | 1500-1570 |
| Johns Hopkins University | 1480-1570 |
| Washington University in St. Louis | 1480-1560 |
| Columbia University | 1470-1570 |
| Duke University | 1470-1570 |
| Vanderbilt University | 1470-1570 |
| Harvard University | 1460-1580 |
| Yale University | 1460-1580 |
| University of Pennsylvania | 1460-1570 |
| Rice University | 1460-1570 |
| Carnegie Mellon University | 1460-1560 |
| Princeton University | 1450-1570 |
| Dartmouth College | 1440-1560 |
| Brown University | 1440-1560 |
| Northwestern University | 1430-1550 |
| Stanford University | 1420-1570 |
| Northeastern University | 1410-1540 |
| University of Notre Dame | 1400-1550 |
| Cornell University | 1400-1540 |
| Georgetown University | 1380-1550 |
| Emory University | 1380-1530 |
| Tufts University | 1380-1530 |
| New York University | 1370-1540 |
| Georgia Tech (Georgia Institute of Technology) | 1370-1530 |
| University of Michigan – Ann Arbor | 1340-1560 |
| University of Southern California | 1340-1530 |
| Case Western Reserve University | 1340-1520 |
| Tulane University | 1340-1500 |
| Boston College | 1330-1500 |
| University of Virginia | 1320-1510 |
| Brandeis University | 1320-1510 |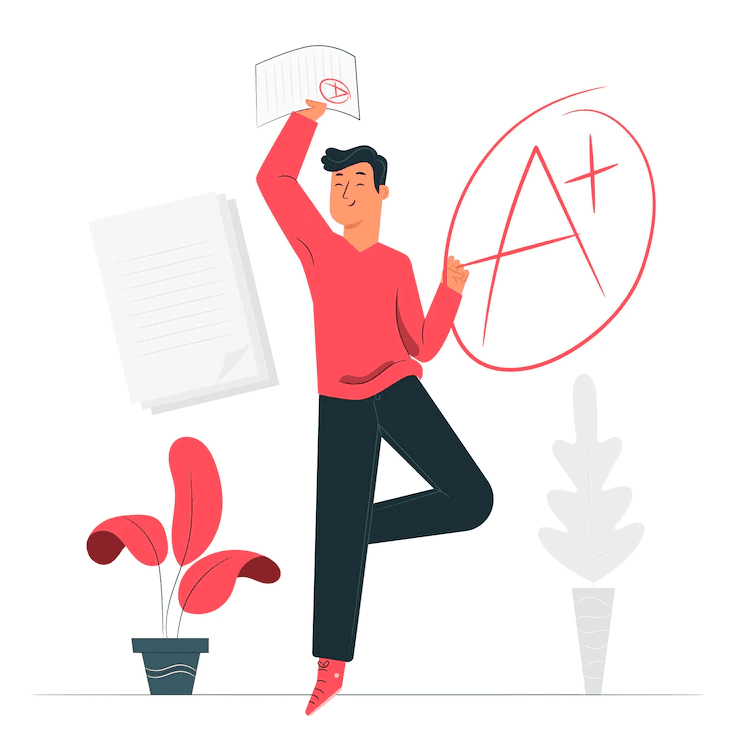 Best tricks for getting the highest SAT score
A thorough preparation can aid you in achieving the highest SAT score required for admission to the colleges listed above. Here are the top 5 suggestions that will enable you to get the highest SAT score-
Concentrate on perfection
If you want to get 1600, you must strive for perfection. For example, you may miss one or two questions on the reading exam but only one on the writing exam. You must, however, get every math answer correct. The only way to achieve excellence is to research all potential questions thoroughly. To do well in every subject, you must prepare thoroughly. The idea here is always to improve and learn from your mistakes.
Use legitimate SAT resources
There are various SAT preparation books on the market. However, the top SAT study resources are all you actually need to prepare for your SAT exam. Refer to and solve the sample papers provided. Engage with others who have previously achieved the highest SAT scores to obtain more knowledge that will aid your studying process.
Focus on acquiring knowledge
Instead of just reading a lot of books, focus on absorbing information. The greater your conceptual expertise, the easier it is to identify solutions.
Last but not least, during each practice exam, focus on your errors. Make a note of it and try not to make the same mistake twice. This concept is central to the pattern of obtaining excellence. Although it is not easy, achieving 1600 is also not difficult.
Key takeaways
Getting the highest possible SAT score will make it much easier for you to get into the university of your dreams.
The SAT exam's goals are to help universities better understand students and to provide you a chance to demonstrate your knowledge and commitment to excelling in the classroom.
Accepted candidates with the highest SAT score are automatically offered guaranteed scholarships.
Take a mock test to predict your SAT score before taking the final test.
Like this blog? Read next- The Ultimate guide to SAT score calculator
.
FAQs
Question 1. What is the purpose of SAT scores?
Answer. Using SAT results, the goal is to apply for an undergraduate program in another country. Most foreign colleges accept SAT scores as part of the admissions process. A high SAT exam score expedites students' admission to their desired university.
Question 2. When will the SAT results be available?
Answer. SAT scores are available 2-4 weeks following the exam dates.
Question 3. What are the highest SAT scores?
Answer. 1600 is regarded as the highest SAT score possible.