Prepping for the SAT (Scholastic Assessment Test) can be an exceptionally challenging time for prospective college students. You want to perform well in your exams, but you're not entirely sure what to predict or even how to prepare for your upcoming exam. However, the good news is that hundreds of valuable SAT books and study materials are on the market to assist you in mastering the aptitudes, tricks, and tips required to obtain a high score and expand your selection of colleges and universities.
Top SAT preparation books 2022
Here are some top SAT preparation books you can count on to strengthen your SAT preparation.
Kaplan's SAT prep plus
One of the most powerful preparation books available on the market, Kaplan's SAT Prep Plus highlights a comprehensive exam outline, what kinds of questions you can expect to come across in the three sections of the test, and how it works. Likewise, it presents an expansive range of five full-length practice exams, practice questions, and elaborate sections covering content review.
Also, it might not be wrong to say that this book covers every SAT concept and topic you might see in the test, making it among the most promising SAT English, Math, and Reading prep books. Besides, the sheer coverage of this SAT preparation book puts it ahead of many other learning guides, and it can work as the best refresher when used along with other books and study materials.
Barron's SAT Study Guide
Barron's SAT Study Guide can be your perfect partner if you are searching for the best SAT practice tests. Four comprehensive practice tests lie between the covers, and this book also offers you free access to two more sample papers online to practice and measure your test-taking aptitudes.
This SAT preparation book comprises a diagnostic examination that can assist you in acquainting yourself with how the SAT exam works, allow you to concentrate on your weak points to upskill upon, and get you into the proper perspective to appear for the exam.
Likewise, if you can engage with the textbook and remain attentive and committed, this guide can help you break down the content into manageable pieces and offer you the required practice. It even gives you an idea about the common tips and tricks you can employ in the real test to get used to the tricky language and distracting answers.
College Board's Official SAT Study Guide
College Board's Official SAT Study Guide is the only SAT preparation book authored and approved by the test writers. Hence, it might not be wrong to say that the practice questions are exceptionally close to those you will see in this book. In addition, you will find exhaustive breakdowns of the steps involved in obtaining the correct answers. The guide comprises walk-throughs of each exam and quiz and guidance on managing the essay question.
The book includes eight comprehensive tests taken from past year SAT exams, so what you look at in this book isn't just an illustration of what you might find on the SAT. Rather, it is what learners have seen on it in previous years. That makes it among the most comprehensive and factual resources for students looking to brush up on sample questions and tests, and seeing real questions from actual examinations is beneficial. Ultimately, the guide comprises a thorough summary of the SAT, how the questions are framed and delivered, and how you can determine the tricks and patterns to solve the said questions.
Princeton Review SAT Premium Prep
Princeton Review SAT Premium Prep is identical to Barron's book. It offers you a comprehensive exam summary with all the necessary concepts, plus tips and tricks for managing time and solving the test questions efficiently. It presents four comprehensive practice texts and provides access to more sample papers online (depending on whether you get the standard or premium SAT book edition). In addition, each question in this guide is equipped with a detailed answer and description so you can view your approach to solving the given questions.
It will assist you in getting into the appropriate mindset on examination day. An extra online feature delivers a beneficial scoring tool for practice examinations. It also comprises a spectrum of test-taking suggestions and tricks to enhance your approach to taking the SAT and your final marks and results. The book is a hefty one with about 900 pages. Nevertheless, it's so well systematized and laid out that studying it is a breeze. Moreover, it is one of the few SAT study books you can use all on your own.
Key Takeaways
These are just a few notable SAT preparation books on the market that can help you improve your exam preparation.
If you purchase any of these books and devote time each day to studying, your odds of improving your scores will increase significantly.
The quality of your learning material is crucial, but consistency in preparation is even more key.
Visit our website to learn more about top SAT preparation books with sample questions to strengthen your preparation!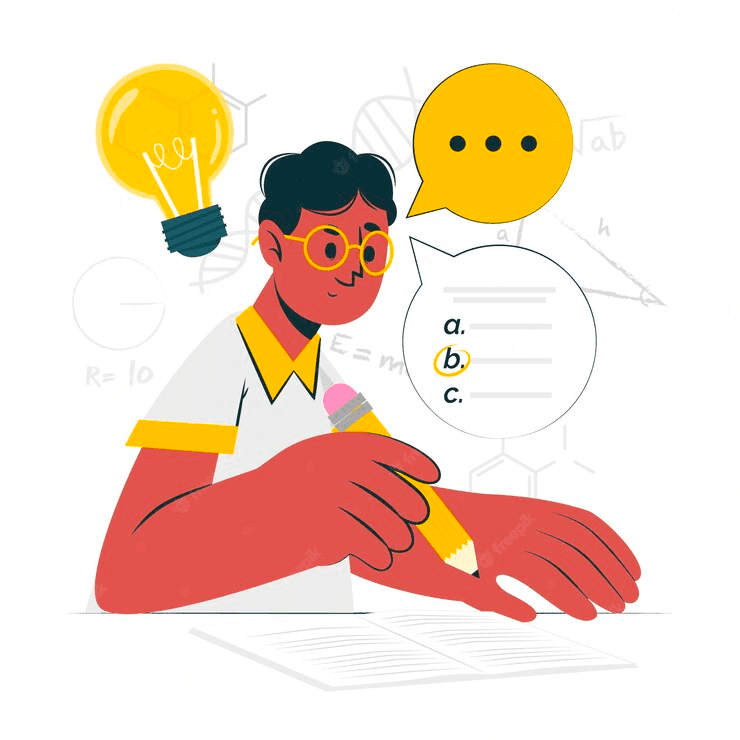 FAQs
Question 1: What is the full form of SAT?
Answer 1: The full form of SAT is Scholastic Assessment Test.
Question 2: Which is the best SAT exam preparation book?
Answer 2: While there are numerous SAT preparation books available on the market, College Board's Official SAT Study Guide is one of the best SAT prep books.
Question 3: What is the ideal SAT score for admission to top universities?
Answer 3: SAT score of 1460 is ideal for getting admission to top universities.