IELTS speaking part 1 questions | What is it?
The IELTS speaking part 1 questions involves a trained examiner asking general questions about yourself and other familiar topics like home, work, interests, studies, hobbies, etc. The entire test can take anywhere from 11 to 14 mins. Overall, the IELTS speaking test is divided into three parts, as mentioned below. This post discusses the IELTS speaking part 1 questions.
Part 1 | Introduction and interview
The IELTS speaking questions part 1 involves you as a test taker answering general questions about yourself and other topics related to your life. The part 1 test is about 4 to 5 minutes long and prepares you for the upcoming sections.
Part 2 | The talk
You get a task card asking you to speak about a particular topic in front of the examiner. You get one minute to prepare before you speak for up to two minutes.
Part 3 | Two-way discussion
The examiner asks you further questions regarding the topic discussed in part 2. The questions allow you to discuss abstract ideas and issues with the examiner and prove your skills in the English language. The third part of the speaking test lasts for around 4-5 minutes.
IELTS speaking part 1 questions and answers | An overview
IELTS speaking part 1 latest questions involve the examiner introducing themselves. They then ask you to confirm your identity, after which the test begins.
Part 1 of the IELTS speaking test starts with primary questions and is critical for you because it helps you score high by impressing the examiners with your skills. It also enables you to attempt difficult questions in parts 2 and 3 of the speaking test.
Some common themes for the IELTS speaking part 1 questions include:
Work
Home
Birthdays
Hometown
Family and Friends
Hobbies
Education
Food
Clothes etc.
How to practice for the test?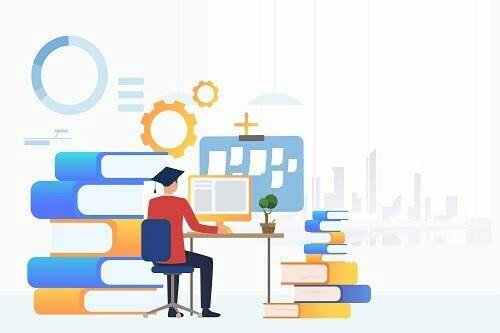 You require a study partner to practice for the IELTS speaking part 1 questions. You can ask your partner to interview you using practice or mock questions. During these sessions, try recording yourself so that you can identify your areas of improvement.
There are two ways to use recordings to improve your speaking test. Firstly, you may complete all parts of the IELTS speaking test and then listen to the recording later to know how well you did. Alternatively, you can also listen to the recordings and read the audio transcripts after completing part 1 and then move on to the later sections. Both methods work great as they are designed to give you an understanding of the test format so you can prepare for the exam day.
IELTS speaking part 1 questions | Tips and tricks
You can follow the tips and tricks below to crack the IELTS speaking part 1 questions. Take your time. Practice makes a man perfect! Ensure that you take time to practice speaking before you take up the test. You can practice it with anyone at your family, friends, teachers, etc., or on the phone. Alternatively, you can opt for an external coaching institute to help you out.
1. Express yourself
There is no right or wrong in the IELTS speaking test. Your answers are not scrutinized. Instead, the examiner will assess you depending on how you express your ideas and opinions. Thus, ensure that you express yourself fluently and in the best possible manner to bag an excellent score.
2. Use your imagination
Imagine talking to someone you know, like a family member or a friend. Doing so will help you feel relaxed during the speaking test, thus ensuring fluency.
3. No repeated words
You must avoid repeating your words when answering the examiner's questions. Try to use synonyms for common words like increasing, decreasing, and so on to show your control over the English language.
4. Speaking at a slow but natural pace
Try to speak clearly and at a natural pace, as you may make mistakes or pronounce words incorrectly if you speak quickly. The IELTS examiner will not penalize you for speaking with an accent as long as you pronounce clearly and correctly.
5. Answer in detail
Do not give one-word answers. The examiner wants to hear you talk about multiple ranges of topics in detail to assess you based on your speaking skills. Thus, you must try to answer in as much detail as you can and build on your answers to each question. You can do so by drawing on your experiences and by giving unique examples.
6. Correct verb tense
Try to use the correct verb tense when you answer the IELTS speaking part 1 questions. Listen to the question carefully and notice the verb tense used by the examiner. This will help you determine the type of verbs you use while answering.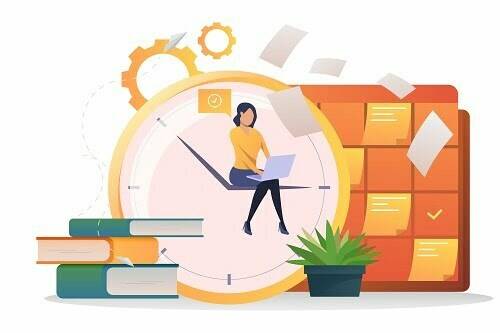 7. Practice pronunciations
Try practicing the pronunciation of different words before the test. This will not only help improve the clarity of your speech but will also help you understand the meaning of each word so that you do not use it incorrectly.
8. Use of vocabulary
IELTS does not require candidates to use complex English words. Therefore, you can use simple and common vocabulary correctly instead of the advanced ones that you may be unsure about. However, advanced vocabulary can get you a higher score on the exam.
Key takeaways
The IELTS speaking test is divided into three parts.
The speaking test part 1 practice questions involve the examiner asking questions pertaining to the life of the test taker.
The part 1 speaking test takes around 4-5 minutes to complete.
The complete IELTS speaking test takes around 11-14 minutes.
Do you want to know more about the IELTS test? Visit our site for tips, tricks, and details!
Liked this blog? Then read: How to ace the IELTS writing section| 4 tips included!
FAQs
Q1. Can I choose my questions for the IELTS speaking part 1 test?
Answer – No, you cannot choose your questions in the IELTS speaking test. You must answer the questions asked by the expert.
Q2. Why is the IELTS speaking test part 1 conducted?
Answer – The part 1 questions for IELTS speaking test help ease your conversation with the examiner to help you excel in parts 2 and 3.
Q3. What kind of questions are asked in the IELTS speaking test part 1?
Answer – The examiner asks personal questions related to your life in the IELTS speaking test part 1.