IELTS speaking part 1 questions | An overview!
The IELTS speaking part 1 questions involves a trained examiner asking general questions about yourself and other familiar topics like home, work, interests, studies, hobbies, etc. The entire test can take anywhere from 11 to 14 mins. Overall, the IELTS speaking test is divided into three parts, as mentioned below.  
Part 1 | Introduction and interview 
Part 1 of the IELTS speaking test includes an interview. The examiner will ask you a series of questions on familiar topics, such as their hometown, family, hobbies, or work/studies. This section is designed to assess your ability to speak fluently and accurately in English and to demonstrate a range of vocabulary and grammar structures.
Part 2 | The talk 
In the second part of the speaking test, you will be given a task card with a topic and some prompts. You will have one minute to prepare and two minutes to speak on the topic. The topic can be on varied themes, such as personal experience, an opinion, or a description of a person, object, or place. This section assesses your ability to organize and express your ideas coherently, use a range of vocabulary, and maintain coherence and fluency.
Part 3 | Two-way discussion 
The third and final part of the speaking test consists of a  discussion between the examiner and the candidate on a more abstract topic related to Part 2. This section is designed to assess your ability to express and justify opinions, speculate, and discuss abstract ideas in English. You need to demonstrate a high level of fluency, accuracy, and complexity in your language use.
What does the IELTS speaking part 1 questions include?
IELTS speaking part 1 questions involve the examiner introducing themselves. They then ask you to confirm your identity, after which the test begins. 
Part 1 of the IELTS speaking test starts with primary questions and is critical for you because it helps you score high by impressing the examiners with your skills. It also enables you to attempt difficult questions in parts 2 and 3 of the speaking test. 
Some common themes for the IELTS speaking part 1 questions include- 
Work
Home
Birthdays
Hometown
Family and Friends
Hobbies
Education
Food
Clothes, etc. 
IELTS speaking part 1 questions | Tips and tricks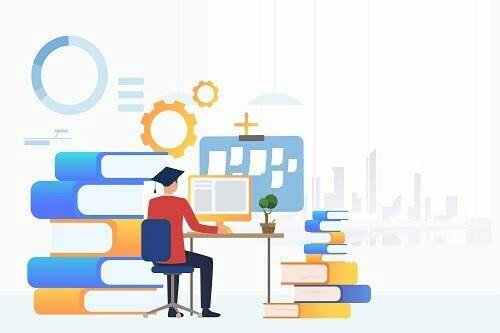 You can follow the tips and tricks below to crack the IELTS speaking part 1 questions. Ensure that you take time to practice speaking before you take up the test. You can practice it with anyone at your family, friends, teachers, etc., or on the phone. Alternatively, you can opt for an external coaching institute to help you out.
1. Understand the test format
Familiarize yourself with the format of the test, which consists of three parts. The examiner will ask you a series of general questions about yourself, your interests, and your background. 
2. Express yourself 
There is no right or wrong in the IELTS speaking test. Your answers are not scrutinized. Instead, the examiner will assess you depending on how you express your ideas and opinions. Thus, ensure that you express yourself fluently and in the best possible manner to bag an excellent score.
3. Practice with a speaking partner
Find a speaking partner, such as a friend or tutor, and practice speaking with them. Ask them to provide you with feedback on your pronunciation, grammar, and vocabulary. 
4. No repeated words 
You must avoid repeating your words when answering the examiner's questions. Try to use synonyms for common words like increasing, decreasing, and so on to show your control over the English language.
5. Speaking at a slow but natural pace 
Try to speak clearly and at a natural pace, as you may make mistakes or pronounce words incorrectly if you speak quickly. The IELTS examiner will not penalize you for speaking with an accent as long as you pronounce clearly and correctly.
6. Answer in detail 
Do not give one-word answers. The examiner wants to hear you talk about multiple ranges of topics in detail to assess you based on your speaking skills. Thus, you must try to answer in as much detail as you can and build on your answers to each question. You can do so by drawing on your experiences and by giving unique examples.
7. Correct verb tense 
Try to use the correct verb tense when you answer the IELTS speaking part 1 questions. Listen to the question carefully and notice the verb tense used by the examiner. This will help you determine the type of verbs you use while answering.
7. Practice pronunciation 
Try practicing the pronunciation of different words before the test. This will not only help improve the clarity of your speech but will also help you understand the meaning of each word so that you do not use it incorrectly.
8. Use of vocabulary 
IELTS does not require candidates to use complex English words. Therefore, you can use simple and common vocabulary correctly instead of the advanced ones that you may be unsure about. However, advanced vocabulary can get you a higher score on the exam. 
9. Time yourself
Speaking Part 1 of the IELTS test is a timed test. Make sure you practice answering questions within the given time limit of 4-5 minutes.
10. Stay calm and confident
Finally, stay calm and confident during the test. Take a deep breath before you begin, and remember that the examiner is there to assess your language skills, not to judge you as a person.
Key takeaways 
The speaking part 1 of the IELTS test is designed to assess your ability to speak in English in a casual setting.
The speaking test part 1 practice questions involve the examiner asking questions pertaining to the life of the test taker.
The part 1 speaking test takes around 4-5 minutes to complete. 
It is important to listen carefully to the questions and answer them directly and concisely.
Practice speaking English regularly and find a speaking partner to practice with.
Now that you know what all is needed to ace your IELTS Speaking test, make sure you take notes and practice well. If you need any assistance with preparing for study abroad exams, the application process, etc., reach out to us.
Liked this blog? Then read: How to ace the IELTS writing section| 4 tips included!
FAQs 
Q1. Can I choose my questions for the IELTS speaking part 1 test?
Answer – No, you cannot choose your questions in the IELTS speaking test. You must answer the questions asked by the expert.
Q2. Why is the IELTS speaking test part 1 conducted?
Answer – The part 1 questions for IELTS speaking test help ease your conversation with the examiner to help you excel in parts 2 and 3.
Q3. What kind of questions are asked in the IELTS speaking test part 1?
Answer – The examiner asks personal questions related to your life in the IELTS speaking test part 1.