What is IELTS?
IELTS (International English Language Testing System) works as a joint initiative by the British Council, Cambridge Assessment English, and IELTS Australia. The purpose of this test is simple – test your English language knowledge. They test your knowledge through various methods, requiring you to attempt essays and more in the IELTS writing section.
Passing the IELTS is crucial, especially when applying for studies abroad. The official website of IELTS states that over 11,000 universities across the globe trust IELTS.
What makes IELTS so unique?
If you have just started exploring what IELTS entails, you will notice a lot of hubba hubba around the former. IELTS sure is unique. Hard work and good scores will take you to great heights. Here are the reasons for it-
#1. Global recognition!
IELTS has been functional for over thirty years. It has built itself a commendable reputation for a long time. Accepted in nearly 135 countries, it holds the impression of depicting high-quality results. It has enabled government scholarships for students.
#2. Useful for life
Attempting the IELTS examination is beneficial for applying for opportunities abroad. It will be advantageous for life. The various tests included in IELTS, such as the IELTS writing test, help you in the long run as the topics are relevant. There are multiple other uses of the exam apart from that.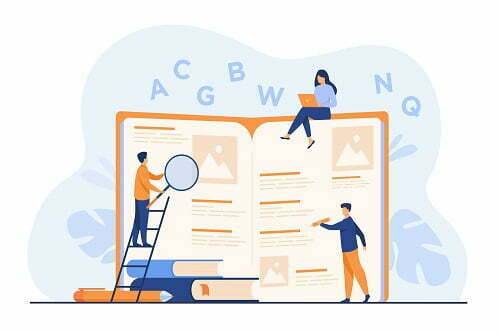 #3. A better understanding of your skills
English is a universally accepted language. Aspiring professionals must acquire good English language skills to connect with others in the industry. There is nothing better than taking an IELTS examination to find out how well you are fair. Keep motivating yourself!
#4. British English and American English
Whether you want to pursue studies in a country that follows British English or a place that follows American English, IELTS will have you covered. They are a prevalent organization that extends support for both styles of English through numerous tests like the IELTS essay writing test.
#5. Ensures utmost accuracy
IELTS is a high-level examination. It takes place in an exclusive examination center along with hundred other students who appear for it. The question paper is sealed. When your answers are in, they are locked up too. Rest assured, you can forget about bias and expect utmost accuracy.
Understanding how IELTS works
Before getting into the nitty-gritty of how to ace the IELTS essay writing, let us understand how things work in the IELTS world. Some of the world's most reputable language assessment experts have come together to design the format of IELTS.
Four main elements that IELTS tests are –
 A series of testing techniques by the examiner will test each skill mentioned above. Naturally, the IELTS essay writing falls under the writing aspect. Besides asking you to attempt an IELTS essay writing, the question paper will also test your knowledge of your grammar, spelling, and ability to understand and form sentences in English.
A closer look at the IELTS writing test
The IELTS writing section tests your ability to present your ideas in words in a coherent manner.
Instructions for the IELTS writing test (both Academic and General) – 
You will have a time limit of 60 minutes.
You will be required to attempt and complete two tasks.

Let's talk about the tasks!
First task | Academic test
The first task in IELTS writing involves academic essays, which represent stories through diagrams, tables, and charts. 
You have to interpret and summarize the information in your own words.
It is advisable to spend about 20 minutes on the first task.
Your writing style should be simple but formal.
Your vocabulary is not tested in the IELTS writing section, so avoid thinking too much about big, fancy words.
Second task | Subjective response
The second task in the IELTS writing section will require you to utilize techniques to express your point of view in the form of an essay.
It is a tricky test, so attempt this task with complete focus. 
The subjective response task will gauge your writing style and how well you can express your thoughts in words.
To attempt this task in the IELTS writing section, set aside 40 minutes of your time. 
You must stick to using simple and formal language.
Tips to acing the IELTS essay writing task!
#1. Mastering the format
Let us start by refreshing your memory. It is handy to stick to the classic format of an essay wherein you first start with your introduction, followed by two paragraphs that make up the body, and finally, the conclusion. It is significant to master the format for IELTS essay writing.
#2. Brainstorm the flow
Another trick to acing how to improve essay writing in IELTS is picturing the format. You must first brainstorm the flow that your story will take and how your ideas will fit every aspect of an essay.
#3. Focus on the five W's and one H
A good writer will be aware of the essential rules of writing. It involves answering what, who, when, where, why, and how in a story. This is a good way of kicking off your IELTS essay writing.
#4. Prioritize punctuation
Punctuation is the shortcut to making you sound like a professional. It ensures the flow of your language remains crisp and clean for studies.
Key takeaways
Preparing for IELTS essay writing is not entirely the worst thing to happen to you. In fact, it will only sharpen your skill set to ensure you are a successful professional in the future.
Don't take IELTS essay writing lightly. Dedicate time to practicing and following the guidelines.
Attempt as many IELTS essay writing practice tests as you can to improve your expertise.
For guidance on the IELTS writing tasks and other overseas education exams, get in touch with us today!
Liked this blog? Then read IELTS Speaking dress code | Best tips on what to wear!
FAQs
Question 1: What is task 2 in the IELTS writing assessment?
Answer: Task 2 is assessed based on subjective responses. The second task will require you to express your point of view in the form of an essay.
Question 2: How long does task 2 in the IELTS writing assessment take place?
Answer: It takes roughly 40 minutes for task 2 in the IELTS writing assessment. 
Question 3: How many paragraphs should my essay have?
Answer: Your essay should consist of at least four paragraphs with clear and concise sentences.