You need a high IELTS or TOEFL iBT score to apply to a university. You may take these examinations at testing facilities or in your home. It's a common thing to ask if TOEFL or IELTS is better. Although prestigious schools around the globe recognize both exams, they are radically different in terms of format and question kinds. 
Learn more about the differences between these tests and make an informed decision about which one is right for you by reading about them!
Can you tell me more about the IELTS test?
Your reading, writing, listening, and speaking English abilities are evaluated in the International English Language Testing System (IELTS). While the IELTS organization is established in the UK, you may use British or American spellings. IELTS focuses on two primary areas:
Academic
This track is geared toward advanced learners attending a university in an English-speaking country or preparing for a career in the technical or medical sector.
General
Students in high school or below, as well as those moving to an English-speaking nation for employment, are the target audience.
Which to choose?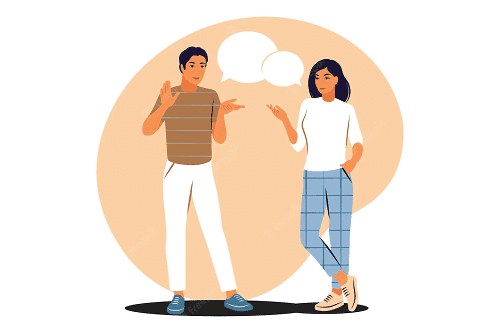 If you're deciding which major to pursue, go with the Academic option. If you want to pursue further education in a foreign country, you will benefit more from the Academic stream. The exam still places a premium on the ability to communicate effectively in the actual world. Still, it has more visual aids like graphs, diagrams, and pictures than the General test.
There are no gaps between the exam's listening, reading, and writing portions; they are all completed on the same day. The speaking section of the examination consists of a record 11- to 14-minute interview with an examiner and may be taken at any time up to a week before or after the remainder of the test. You may finish the full exam in three hours or less.
The overall IELTS score is calculated by averaging the results of the four sub-scores you get. Complete sums are rounded to the nearest half-band.
What must I know about the TOEFL exam?
The Test of English as a Foreign Language is an online exam that evaluates your proficiency in reading, writing, listening, and speaking English in a school or work environment. As if you were attending a university, you'll be exposed to advanced reading and research. Like the British-based IELTS, the American-based TOEFL accepts the British or American spelling of words.
TOEFL is a computer-based exam with four equally weighted portions. You'll need to combine your reading and listening skills and speaking and writing abilities to perform well. The examination will take about four hours, with brief breaks interspersed periodically.
You should know that there are paper-based variants of the TOEFL with different grading systems. The Internet-Based Test (iBT) is taken by over 90% of TOEFL test takers.
A single score between 0 and 120 is used for the TOEFL iBT. You will get a score out of a maximum of 30 in each of the four categories (reading, writing, listening, and speaking) and an overall score.
Let's evaluate the TOEFL and the IELTS tests
It is common practice to compare TOEFL or IELTS since both exams measure your ability to communicate effectively in an academic setting conducted in English. So which is easier, TOEFL or IELTS?
Remember that the IELTS General Test is the less difficult option, with the Reading and Writing portions being less challenging than those on the IELTS Academic and TOEFL tests. The Listening and Speaking sections of the IELTS Academic and IELTS General tests are the same.
When comparing IELTS to TOEFL, the main differences are the length of the test and the availability of a paper and pencil alternative for the essay section (TOEFL makes you type your essay). You may see the IELTS test's questions in advance, too. When taking the IELTS, you'll have conversations with a real person, much as when you go in for a job interview.
Whereas the IELTS involves communicating with a human examiner, the TOEFL is more of a multiple-choice style, and you will speak with a computer.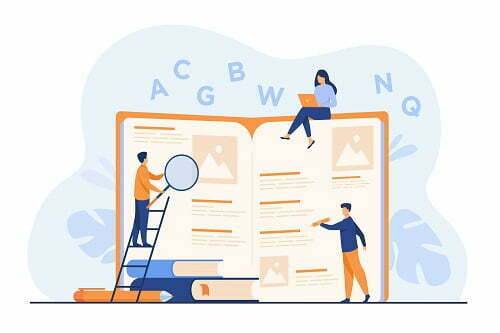 Which is the better option?
In the beginning, ‌check the acceptance rate of the tests you are interested in taking at the schools you are considering. With no other constraints, think about which examination would be most beneficial to you; only then can you understand which is better, TOEFL or IELTS.
The Test of English as a Foreign Language (TOEFL) is lengthier but is taken completely on a computer, making it a viable option for those who are anxious about their handwriting or their spoken English with a native speaker. The IELTS is a shorter, perhaps more challenging exam with a wider range of questions and assignments, including a speaking component with a live examiner.
Ultimately, your tastes will determine which test is best for you. There are many test dates every year for each exam, and they are all recognized by thousands of schools throughout the globe. Many international educational institutions accept the International English Language Testing System (IELTS) and the Test of English as a Foreign Language (TOEFL).
Key takeaways
While the TOEFL test wants you to use either American or British English throughout the exam, the IELTS appears to be more lenient in this regard.
In IELTS, you will speak directly to the examiner to evaluate your performance. A microphone will be present during the TOEFL speaking section.
While the TOEFL test is longer, the IELTS exam is shorter.
The IELTS exam returns results in about 13 days. The test report form will be available at all testing locations. Your test results are also available for pickup at the testing facility.
Still unsure if you should choose TOEFL or IELTS? Reach out to us if you have any doubts, and don't forget to comment below and share your thoughts!
Liked this blog? Read – How I got into the University of Texas, Dallas | Venkateshwar's Student Success Story
FAQs
When can one expect to get their IELTS scores?
If you took the computerized version of the IELTS Academic test, you might expect to get your results within three to five days after taking the exam. It would take 13 days to obtain your results if you took the paper version of the exam.
When will I find out my TOEFL score?
Within six days of taking the TOEFL, you will get your results. Within eight days of finishing the exam, you can see and download your results.
How do you study for tests like the IELTS and TOEFL?
Choose which test you want to take first. Take tests online and start studying a few months in advance.