Know about the SAT registration process
The SAT exam gauges your ability in reading, writing, and arithmetic. For SAT registration, both online and offline methods are acceptable. Typically, the SAT is registered online. If candidates face technological difficulties, they can suspend the SAT registration process and complete it later. Instructions for submitting an online SAT application are provided in this blog.
Steps to the SAT exam registration process
Here we have discussed some steps you have to go through to do the SAT exam registration–
Step 1: Create an account for yourself by going to the official College Board website.
Step 2: After registering with the College Board, fill out the required fields with your personal information. If you press the continue button, you are directed toward a form where you must fill up your details. To proceed, complete the fields mentioned and click the "Next" button.
Step 3: Make a personal profile as a student. Specify your educational background, information about your extracurriculars, and specifics about education, including the institution type, its size, and the subjects studied.
Step 4: On the next page, you'll need to complete the Demographic information submission form.
Step 5: You will be asked if you want universities to contact you. You'll also be questioned if you will take the AP exam for credit.
Step 6: The next step is to send in your credentials and course information.
Step 7: On the next page, please indicate the courses and electives you took during your senior year of high school, including those in the areas of Mathematics, English, Science, Social studies, and languages.
Step 8: You'll be prompted to specify your extracurricular activities on the next page. It also includes a question regarding what you hope to study in college.
Step 9: Next, describe the highest level of education you want to attain and the fields that most interest you. You should specify the desired college duration (4 years vs. 2 years), preferred college setting (urban vs. rural), desired college size, housing, financial assistance, part-time employment opportunities, etc.
Step 10: Following that is a list of restrictions. When you're done reading them, click the button to confirm and continue.
Step 11: After that, pick the test date, the test type (SAT General or SAT Subject), and the essay prompt (whether you want to opt for it or not). You can also request a question-and-answer service, a fee waiver, and testing accommodations (paying for a detailed summary of your questions and correct answers).
Step 12: Choose your SAT exam date and location on the next page, choose the SAT testing center, double-check your selection, and proceed.
Step 13: The next step is to submit an image of yourself. Images that are permitted and prohibited are shown as examples on this page.
Step 14: One final action is to pay the SAT examination fee.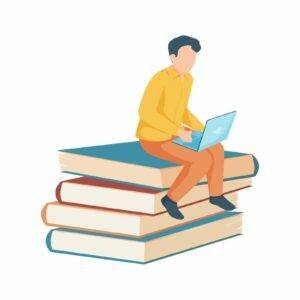 Other way of SAT exam registration
Prospective students in India have two additional registration options for the SAT- mail-in and online. Registration details for the SAT in India by mail in 2022 are provided below-
You should get a copy of "The Student Registration Guide for the SAT and SAT Subject Tests" from your school's counseling office beforehand.
A registration form and mailing envelope are included in the manual.
A demand draft must be included with the form's submission.
The USIEF acts as the SAT's local arm in India. If you mail your paperwork, it will be forwarded to the appropriate regional office.
SAT exam fees
Registering for the SAT in India in 2023 is $104. With the addition of the essay, the SAT costs $117.
Students in India looking for information on SAT cancellation costs must know that there is no refund once you've paid for the test. Your $10 SAT fee will be refunded if you call at least 5 days before your scheduled test date. Regardless of whether you have scheduled SAT exam only or SAT including the essay, you will only receive a prorated refund.
| | |
| --- | --- |
| Cancel Registration Fee | $25 |
| Late Cancel Registration Fee | $35 |
Change fees for the SAT in India are $25 for candidates. Other Rescheduling fees-
| | |
| --- | --- |
| Date/Test Centre Change Fee | $25 |
| Late Registration Fee | $30 |
| Register by Phone | $15 |
| Waitlist Fee | $53 |
Key takeaways
The SAT application process is clear and requires some basic information to be submitted.
Each registration step for the SAT includes a "Save and Exit" button. However, remember that you need to register for the SAT exam three to four months before the deadlines that universities set for admission.
After receiving your SAT scores, you may retake the test. Many students see an improvement in their SAT results. If you have multiple SAT scores, the colleges will look at your best one.
Like this blog? Read next – ACT vs. SAT: A guide to choosing the right exam for you.
FAQs
Question 1: Is it possible to get a 0 on the SAT?
Answer: Scores on the evidence-based reading and writing section and the Math section contribute to the final tally. Minimum SAT score needed is 400.
Question 2: Can I take the SAT at home?
Answer: The College Board recently declared the SAT could be attempted online.
Question 3: What type of math is on the SAT?
Answer: The SAT math section consists of four subtests: algebra, advanced math, problem-solving, and other topics.