SAT test center | Things you need to know
In India, SAT is offered five times a year in the months of March, May, August, October, and December. With over 1.4 million students applying for the SAT, India needs a well-designed, technologically advanced, and organized SAT test center. 53 institutions and 30 Indian cities host SAT exams. The best choice is usually to register in advance, achievable via phone, email, or the website. Candidates can also select the option to "let the College Board identify a seat near me."
SAT test and its significance
The SAT is a test for college admission that assesses a student's abilities and gauges their level of college readiness based on what they have studied in high school. Register and pay for the exam in advance if you intend to take it. It is presented frequently throughout the year at various testing locations. You can transmit score reports to four universities without charge each time you enroll and take the exam. Here's the list of SAT test locations in India-
Location
SAT Test Centre Name
Ahmedabad
Ahmedabad International School
Delhi Public School
Kanpur
Allen House Public School
Mumbai
Anjuman Islam HS
Bombay Teachers Training Cell
Aditya Birla World Academy
Cathedral and John Connon School
Jamnabai Narsee School
Singapore International School
Amritsar
Spring Dale Senior School
Bangalore
Bangalore International School
Bishop Cotton Boys School
Canadian International School
Ebenezer International School Bangalore
The International School
Bhopal
Billabong High International School & Kangaroo Kids
Bhubaneshwar
Mother's Public School
SAI International School
Chandigarh
Strawberry Fields High School
Chennai
Asan Memorial Senior Secondary School
CPS Global School
Anna Nagar Campus
Thirumazhisai Campus
Cochin
Sacred Heart School
Delhi NCR
Pathways School
Gujrat
Navrachana International School
Gurgaon
Pathways School
Pathways World School
St. Michael's Senior Secondary School
Heritage Experiential Learning School
Guwahati
Sanskriti – The Gurukul
Hyderabad, Telangana
Sreenidhi International School
Uniti Foundation
Oakridge International School
Delhi Public School Hyderabad
Jaipur
Jayshree Periwal International School
Kodaikanal
Kodaikanal International School
Kolkata
La Martiniere Calcutta for Boys
South City International School
United States – India Educational Foundation
Assembly of God Church School
Lucknow
City Montessori School
Pune, Maharashtra
Symbiosis International School
UWC Mahindra College
Savitribai Phule Pune University
Sohana, Haryana
G. D. Goenka World School
Mohali
Learning Paths School
Mussoorie
Woodstock School
New Delhi
United States India Educational Foundation
Ooty
Good Shepherd International School
Surat
Fountainhead School
Trivandrum
Trivandrum International School
Vijayawada
Delhi Public School
Visakhapatnam
Oakridge International School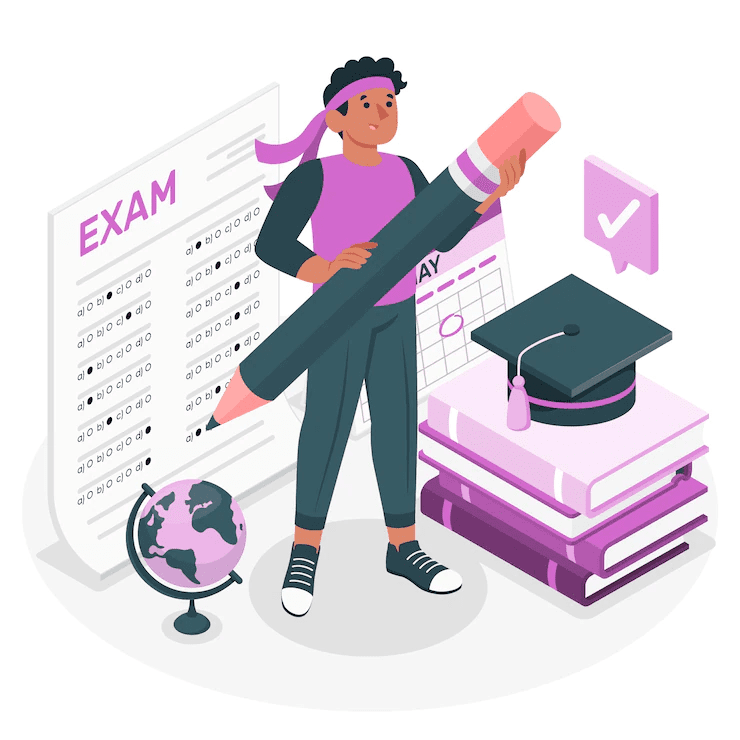 SAT Test Center | Registration and application process
After registering for the SAT on the official website, you can begin the application process immediately. Candidates can submit their applications online or at a College Board center offline. Candidates can submit applications to numerous colleges through the online platforms coalition and common apps. The actions candidates can take to complete the registration and application process are listed below-
Step 1: Go to the official website and register.
Step 2: Candidates must complete the information regarding their demographics, ethnicity, and other personal information.
Step 3: Candidates must complete their educational background and other information to create their student profiles.
Step 4: Candidates must choose the SAT test dates.
Step 5: Then uploading a photo is mandatory.
Step 6: To finalize their registration, candidates must pay the SAT exam fees.
Guidelines for SAT test centers
On test day, candidates must adhere to a set of rules when they arrive at the SAT testing location. Therefore, the following rules apply-
At least 30 minutes before the test, candidates must arrive at their individual SAT testing locations. After the examination has begun, no candidate is permitted to enter the exam room.
To sit for the SAT exam, candidates must have all the items listed as necessary with them.
A 10-minute test period with a 5-minute break is required for candidates.
All candidates must wear masks when they enter the SAT testing facilities.
The city-by-city list of SAT locations above does not include Subject-Test locations. Additionally, candidates should arrive at the SAT exam centers prepared with all the necessary materials.
Key takeaways
For undergraduate admission, the Scholastic Assessment Test (SAT) is a standardized test that assesses a student's proficiency in reading, writing, and mathematics.
The purpose of the test is to gauge a student's capacity to employ newly learned information.
Like this blog? Read next- The Ultimate guide to SAT score calculator.
FAQs
Question 1: What happens if my SAT test location in India closes and the exam is subsequently canceled?
Answer: Your SAT fee will be refunded in this case. Additionally, the college board will reschedule your exam at a different location or in the same one.
Question 2: How can I print my admittance ticket for the SAT?
Answer: To print an admission ticket for an upcoming SAT, log in to My SAT and select "Print Admission Ticket" option from the dropdown menu.
Question 3: What regulations must be followed at Indian SAT centers?
Answer: Candidates must submit their materials 30 minutes before the SAT time, must bring all necessary SAT supplies. Between each test, candidates will receive breaks for 10 and 5 minutes and are required to keep their safety masks close by.