SAT exam fees | An overview
SAT (Scholastic Assessment Test) is a predominantly accepted entrance test globally to aid top colleges in assessing students' aptitudes in math and language. Also, multiple students who wish to study abroad undertake SAT to score exceptional marks that will decide their admission to the most popular educational institutes globally. However, before you begin full-fledged SAT exam preparation, it is prudent to remain well-versed with the SAT registration and the SAT exam fees so you can better concentrate on your exams hassle-free.
The SAT exam | An overview
There were principally two kinds of SATs, SAT Subject and SAT General Test, earlier. While the SAT general test assesses a candidate's Writing, Reading, and Mathematical aptitudes, the SAT subject test evaluates a candidate's proficiency in a specific subject. However, the SAT official board (College Board) has decided to stop the SAT Subject Test. Below is a tabular overview of the SAT aptitude test.
| | |
| --- | --- |
| Exam Name | Scholastic Aptitude Test |
| SAT Exam Eligibility | No specific eligibility criteria or age limits. |
| Conducting Body | College Board |
| Exam Mode | Offline |
| SAT Exam Registration | Mail and Online |
| SAT Exam Fee | $104 [INR 7,700] (It comprises the Regional Fee) |
| Fee with Essay (Discontinued) | $117 [INR 8,680] (It comprises the Regional Fee) |
| Score Scale | 400-1600 |
| SAT Exam Fees | $26 [INR 1,930] + Regional Fee for India [$49] + Registration Charges + $22 (INR 1,633) For Every Subject |
SAT exam fees 2022 | A detailed overview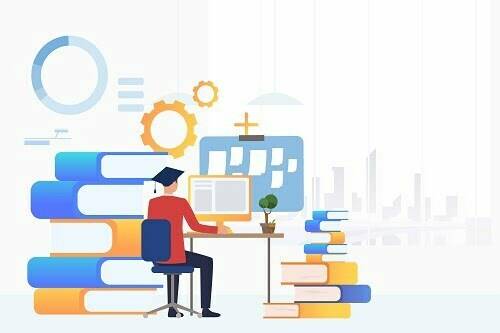 Like other competitive tests, the SAT holds a registration charge that the students must pay mandatorily. For students looking forward to appearing for the SAT, below is the breakdown of the SAT exam fees.
The SAT exam fee for 2022 is $55 [INR 4,081]. In addition, if you are an Indian candidate appearing for the SAT examination, you will have to pay a non-US regional charge of $49 [INR 3600], which implies the complete exam fee for Indian students is $104 [INR 7700].
For the SAT subject examination, applicants will have to pay an extra charge of $26 [INR 1,900] per test subject.
Besides the specified SAT fees, there are other related SAT exam charges that students hailing from outside the USA must pay. These charges are prevalent and appropriate during paying any exam fee, for instance, SAT late registration fee. Below is an overview of the associated SAT registration fees:
| | |
| --- | --- |
| Costs | In USD In INR |
| Refund for SAT cancellation | 10 774 |
| Change in Test Center | 25 1,937 |
| Cancel SAT exam registration by the deadline | 25 1,937 |
| Canceled registration after the change deadlines | 35 2,711 |
| Late registration | 30 2,324 |
| Waitlist | 53 4,106 |
In addition, there is a specific fee for the SAT regarding obtaining your SAT results that are as follows:
| | | |
| --- | --- | --- |
| Costs | USD | INR |
| Additional score reports | 12 (per report) (fee waiver available) | 929 |
| | | |
| --- | --- | --- |
| Areas | Fee Waiver | Costs |
| SAT student answer service | 16 (fee waiver available) | 1,239 |
| SAT FAQs student service | 16 (fee waiver available) | 1,239 |
| Archived scores | 31 + 12 (additional score reports fees apply) | 2,401 + 929 |
SAT Cancellation and Rescheduling Charges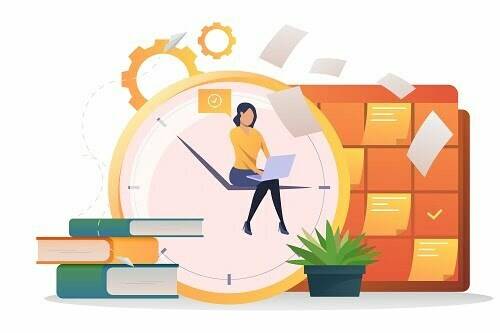 The cancellation of SAT is unquestionably a hassle as you get no refund. And even if you do, it is just $10. Therefore, it is advisable to opt for a date change instead of canceling your SAT exam. On the other hand, if you wish to reschedule your SAT examination, you must pay an additional $30 to avail of the service. Students also need to spend $30 if they wish to switch their SAT exam to SAT Subject Test. Below is a tabular representation of the SAT rescheduling charges.
| | |
| --- | --- |
| Areas | Costs |
| Change Test Centre | $30 |
| Late Registration Fees | $30 |
| Registering by Phone | $15 |
| Waitlist Fees | $53 |
SAT exam fee | Waiver eligibility
SAT fee waivers are only open to students in the 11th and 12th grades who require financial aid. International learners in the United States or its states and US citizens residing abroad are qualified for an SAT Fee Waiver. However, to obtain the SAT exam waiver facility, you must fulfill the following conditions:
Your yearly family income is within the USDA Food and Nutrition Service's Income Eligibility Provisions.
You are an enrolled member in a national, state, or regional program that helps learners from low-income households.
Your family is on state help.
You are an orphan or a state ward.
Key takeaways
The cumulative cost of your SAT registration will differ depending on the extra services you pick and if you register after the standard deadline.
Global applicants can anticipate additional provincial SAT exam fees dependent on their home country.
You do not receive a refund if you cancel your scheduled exam. Therefore, it is advisable to opt for a date change instead.
Was this blog informative? If so, please share your thoughts in the comments below. Click here to reach out to us for more information about SAT exam. We would be happy to assist you with your queries!
Liked this blog? Then read: 8 efficient tips to cracking SAT you need to know
FAQs
Q1. Is there an SAT exam fee waiver for Indian candidates?
Answer – The SAT exam waiver benefit applies to all the SAT exam takers in India with family earnings of less than INR 8 Lakhs a year. However, to avail of this fee waiver, you must fulfill the below eligibility criteria.
The applicant must be a citizen of India.
The learner must be in 11th or 12th grade.
Applicants must come from a family with a yearly income of less than eight lakh rupees.
Q2. Do you have to pay for the SAT every time you take it?
Answer – While many students take the SAT again (or even a third time), the price does not change with each additional test. You must pay the registration fee as well as any additional fees associated with the services you requested.
Q3. Is SAT exam free of cost?
Answer – The SAT entrance exam fee is $55. Fees for SAT exam in India, the SAT registration cost is ~$117 (with written essay) or ~$104 (without essay). The SAT exam fees in Indian rupees are around INR 6200-7000.