The SAT writing is an important section of the SAT exam. This test includes multiple-choice questions based on different essays and it takes approximately 35 minutes to complete. The SAT Writing test contains four passages and 44 MCQ questions. Each passage has 11 MCQ questions and there are two categories of questions. One which enhances your ability to express yourself and another that requires you to notice and rectify mistakes in the sentence.  
 The SAT writing test requires a specific set of skills. Below is how you can write an SAT essay step by step.
Read the passage
It is essential to read the passage and not lose track of time. No matter what strategy you use, make sure much time reading the passage so you don't have time left for analyzing. Read it thoroughly, and don't get hung up on details a lot. If you are a slow reader, try skimming through the article. 
When reading for the second time, and it should be more detailed, you should keep an eye out for argument-building techniques and try to remain objective.
Analyze and plan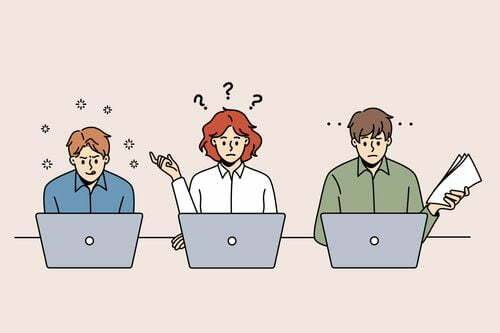 A lot of students resist planning for the SAT essay. They feel there is not enough time to read and write, so why take time away for planning? However, when scoring the SAT Writing test, examiners look for a structured introduction, conclusion, and specific evidence in the middle. 
It is impossible to create this kind of structure and still write quickly without a plan. After writing the plan, it is important to analyze it, underline the key points, or make notes in the margin.
Writing the essay 
After planning the essay out, only should you start writing. If you've written notes and planned effectively, you should be able to jump right in and not have to go back and forth too much between the text and the essay. Make sure you follow the structure and give transition sentences between the paragraphs. 
Revise the essay
After writing the essay, it is essential to revise. It helps you change your vocabulary and fix mistakes, and if you know you will revise it, you know you can write much faster because you will not have to worry about making the essay look perfect.
Some more tips for SAT writing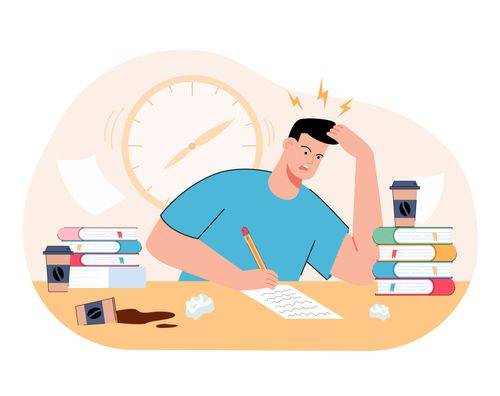 Here are some of important tips you can implement to ace the SAT writing –
Manage your time
Time management is essential if you to ace the SAT Writing test. There is so much you need to do that having a plan and dedicated time limits can help you ace this section. Regularly timing yourself when taking practice tests can help you develop good time management. If you finish it on time, you should look for grammatical errors and improvise your concepts. 
Learn the grammar rules
Learning the grammar rules is essential to scoring well and writing a great essay. Students should work harder on punctuation usage in sentence structure the most. Besides that, you must also work on improving the following-
 Agreement
 verb tense
 Idiom
 Parallel structures
 Modifiers
Work on mistakes
It is important to work on your weaknesses and also learn about the problematic chapters in greater detail. This will help you reduce your mistakes during the examination. Other than that, you must spend time practicing writing essays, read whatever you have written, check for errors, correct mistakes and try to avoid recommitting them. Repeat the process until you make minimal errors
Justify your answer
 You must be able give an explanation for every answer that you choose. For instance, if a sentence feels wrong, ask yourself why it is so before striking it off. This way, you can master the grammar rules.
Be careful with no-change answers
You can expect some questions with no errors during the SAT writing examination. SAT examiners love to give such questions to see if the student can identify if there are no mistakes in the question. Always double-check the answers before submitting, read the question several times, note any grammatical errors, and check if the sentence structure is correct.
Key takeaways
Read as much as you can so it becomes easier for you to skim and understand the passages in less time
Time management is key for SAT Writing. Make sure that you take out enough time for each task and try not exceed beyond a certain limit.
Plan before writing and structure your essay. Analyse and make pointers so you have a clear idea of what to write. This can make your essay more impactful.
Make time to revisit what you have written to avoid any silly mistakes
Learn grammar rules especially using punctuations
You must be able to provide an explanation for every answer. Thinking in this way will ensure that you make minimal mistakes.
There are countless SAT prep books in various other resources online.
Feel free to reach out to us regarding any queries about the SAT exam and studying abroad.
Liked this blog? Read what is the SAT exam and how to crack it. 
FAQs
Q1. How to register for the SAT?
Answer – One can register for the SAT exam online or via email. Registering online is considered the most convenient and fastest way. You can choose your preferred date for the exam and your test centre online as well.
Q2. When can I write the SAT exam?
Answer – You can take the SAT exam once you finish high school. The ideal time to take the test is either in grade 11th or 12th. 
Q3. How much time does it take to prepare for the SAT?
 Answer – It takes approximately 5 to 12 weeks to prepare for the SAT exam. However, practicing efficiently before appearing for the exam is recommended so you can give your best. 
Q4. What is the SAT point scale?
Answer – A candidate receives two sets of scores for evidence-based reading and writing and Math. Each of these is reported on a scale of 200 to 800. Then a cumulative score is calculated on a scale of 400 to 1600 points which makes your total SAT score. The scores for the optional essay is reported separately.