SAT math | A brief introduction
The SAT (Scholastic Assessment Test) is a standardized examination used as a criterion by numerous universities and colleges to offer admission to their various undergraduate and postgraduate admission. The test intends to evaluate a high school student's readiness for college.
Furthermore, the SAT math section assesses your capability to use mathematical ideas and aptitudes to the types of questions you might come across on the test. Here you will see one part of 38 questions that you need to solve in 55 minutes and another part of 20 questions that you must solve in 25 minutes.
Tips and tricks to ace the SAT math
The SAT math sections comprise 54 questions, including 44 multiple-choice questions and 10 student-produced answer questions. In addition, the five-choice multiple-choice questions need learners to solve a question and choose the most suitable answer from the available options. The student-produced answer questions demand students to solve a question and grid the appropriate solution as the questions do not supply answer options.
Furthermore, the SAT math questions draw from four aspects of math — algebra and functions, numbers and operations, data analysis, statistics and probability, and geometry and measurement. Now that you have a brief overview of the SAT math test, here are some helpful tips and tricks that can help you ace your SAT math test.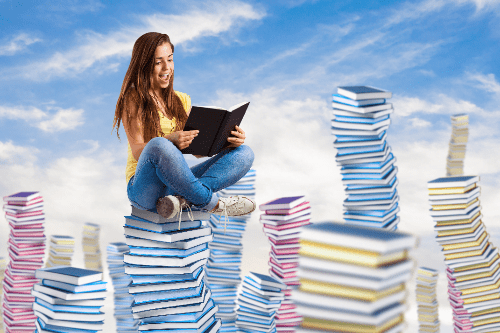 1. Thoroughly understand the topics.
It is challenging to perform well on an examination if you do not understand what subjects it will test you on. Depending on your educational institute and the types of math lessons learned, you may find SAT Math examination topics somewhat different from what you've read and solved in your math class.
The math topics might be aptitudes you learned years ago or have never even taught. However, note that this is normal too, as what is essential is that you remain versed with the topics asked in SAT math test. Here are some crucial math concepts you might see in your SAT math test.
Basic Algebra
Linear functions
Absolute value
Single variable equations
Systems of linear equations
Advanced Algebra

Solving exponential equations

Systems of equations with nonlinear equations

Problem Solving and Data Analysis
Ratios and proportions
Experimental interpretation
Medan, median, mode, standard deviation
Scatterplots and graphs
Categorical data and probabilities

Additional topics–
Coordinate geometry – lines and slopes
Coordinate geometry – nonlinear functions
Geometry – triangles and polygons
Geometry – circles
Geometry – lines and angles
Geometry – solid geometry
Trigonometry
Complex numbers
2. Have a positive attitude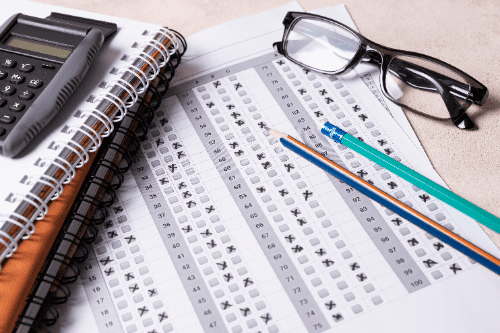 The SAT math examination may appear demanding. Nevertheless, regardless of your last arithmetic venture, you should think that all brains can thrive in math. You will get better and better every day if you have strong perseverance. So instead of procrastinating, begin practicing and do not stop until you've gained sufficient progress as a motivated practice is essential. With some persistence and dedication, you can achieve the desired result.
3. Take as many mock tests as possible.
You can always solve a full-length mock test if you think you are ready for the SAT math section. These mock examinations will assist you in determining your weak spots and learning from the errors you commit. However, you should never cheat under any circumstance and attend to them with maximum seriousness.
In addition, it is prudent to attempt and simulate the actual test situations as much as possible. Since SAT is a time-bound test, you must try to work on your time management skills, and these practice tests will assist you in learning time management knacks. And the more you solve a mock examination, your skills and speed will increase.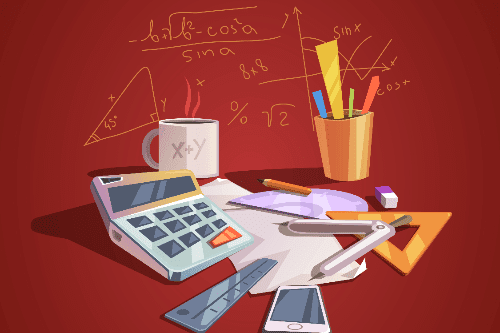 4. Learn crucial formulas and practice mental tricks
One of the most vital suggestions for SAT math preparation is to learn math formulas. It will save you time and make the actual examination less challenging. Since the geometry formulae are always there, you must focus on learning algebra and trigonometry formulas. Also, try using them in your practice tests to check if you've truly learned them.
Key takeaways
Getting the marks you want is usually possible if you understand the primary SAT math tips and tricks.
To score well on your SAT math test, you must always avoid careless mistakes and try to learn from the mistakes you commit.
Practice is key to scoring well on your SAT math test.
We hope you enjoyed reading this blog. In case of any queries, reach out to us or drop a comment below!
Liked this blog? Then read: SAT Coaching | Things to Look for to Choose the Best One.
FAQ
Q1. How can I ace the SAT math test?
Answer- When preparing for the SAT math test, it is prudent to memorize everything you learned to remain well prepared. Also, it is prudent to break down each section and understand using the same time limit they do during the examination. And it is better to plan efficiently and ensure you have all the accurate details before your big day.
Q2. What skills should one learn to perform better in SAT math tests?
Answer- Always remember the SAT math section focuses more on algebra and data analysis, so those aptitudes are immensely valuable in this section.
Q3. Is SAT math easy?
Answer- It'll be easy for you if you've prepared well for the exam. By taking ample practice tests well in advance, there is no need to worry.