Introduction
SAT exams have long been the gateway to higher education for millions of students. In 2023, the College Board rolled out significant changes to the SAT format, affecting students' strategies for preparation and potentially influencing college admissions. Given that about 1.5 million students took the SAT in 2022, understanding the new format is critical for academic success. So, what are these changes, and how do they impact you? Let's unpack the details.
What's changed in sections and question types?
Changes in sections
Old SAT format: 3 sections – Reading, Writing, and Language, Math (with and without a calculator)
New SAT Format: 2 Sections – Reading and Writing, and Language, Math
The College Board has streamlined the test by reducing it to just two sections, aligning it more closely with high school curricula.
Changes in question types
Reading, Writing & Language: More direct questions and shorter passages
Math: More grid-in questions and fewer multiple-choice questions
The question types are now more straightforward, making the test less ambiguous. Early feedback from students suggests that these changes make the SAT more fair and aligned with high-school learning.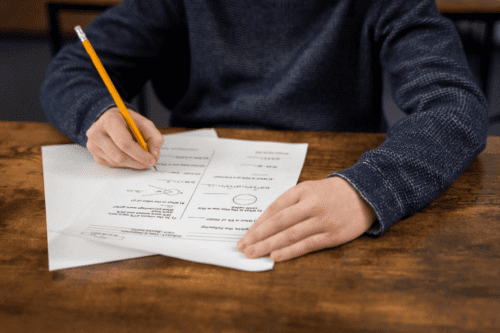 Scoring and time allocations
Scoring
Both the old and new SAT formats are scored on a 400-1600 scale. However, the new SAT puts more emphasis on the Reading, Writing, and Language sections, reflecting the changes in question types.
Time allocations
Old SAT: 3 hours
New SAT: 2 hours and 14 minutes
Although the new SAT is shorter by about 30 minutes, the need for time efficiency has increased. You now have 64 minutes for the reading and writing & language section and 70 minutes for math.
How the SAT format change affects college admissions
While it's still early days, the impact of the new SAT format on college admissions is the subject of much speculation. On one hand, experts suggest that the shift could lead to a more holistic approach to admissions. This implies that universities can't base their choices only on an applicant's SAT score.
On the other hand, the more rigorous nature of the new SAT format could make the entrance bar even higher, affecting your chances of getting into your dream college.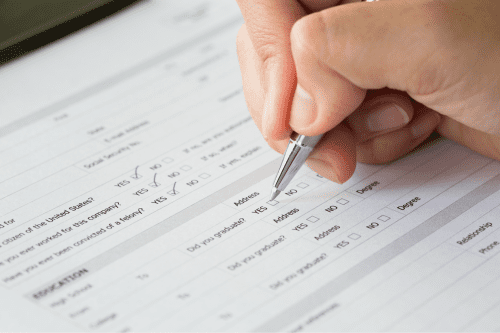 Tips and challenges
Navigating the new SAT format calls for a strategic approach honed by understanding the specific changes. Here's how you can aim for a stellar score, alongside the challenges you may encounter.
Preparation tips
Focus on skills and knowledge: The new SAT format places a greater emphasis on direct questions and real-world applications. So, your preparation should revolve around understanding the skills that the test aims to measure. Dig into the College Board's official guidelines to ensure you're aligned with the test objectives.
Get hands-on with the new question types: Gone are the days of intricate language and convoluted questions. Familiarize yourself with the more straightforward question types you'll see, particularly those grid-in questions in the Math section. Various online platforms and prep books offer sets of these new question types for practice.
Digital format acquaintance: The SAT's pivot towards digital relevance isn't merely a buzzword; it's an integral part of the test now. So, make sure you're comfortable navigating digital interfaces, whether it's online tests or digital scratch pads for rough work.
Timed practice tests: The new SAT is shorter by 30 minutes, which is both a blessing and a curse. To make every minute count, timed practice tests are non-negotiable. They not only condition you for the pressure but also help you identify areas where time gets unnecessarily consumed.
Challenges
Increased Rigour and challenge: While the SAT has become more straightforward, it's by no means easier. The more direct questions require a strong grasp of the underlying concepts, not just test-taking tactics.
Time efficiency: The new SAT is shorter, yes, but that also means you have less time to think through each question. One minute lost could mean a question unanswered, and that could make or break your score.
Resource alignment: With the SAT format undergoing significant changes, not all prep resources have caught up. Some still focus on the older format, so finding up-to-date, reliable resources can be a task in itself.
The revamped SAT format of 2023 has clearly defined the rules of the game, but it's on you to strategize your win. Recognize the challenges but also embrace the actionable tips to navigate through them effectively.
Availability and quality of preparation resources
With the SAT format getting a facelift, the preparation resources are also evolving. Although a wide array of prep material is available for the new SAT format, the quality can vary considerably.
So, be discerning and do your homework before investing time and money in any particular resource. Consider free online sample tests, prep apps, and traditional test prep books to ensure you're adequately prepared for the format changes.
Key takeaways
The new SAT test is slightly shorter than the old format, clocking in at 2 hours and 14 minutes.
The new question types aim for more directness and relevance to what students are learning in school.
Early feedback suggests that students find the new format to be a fairer representation of their skills.
Preparation resources are abundant but vary in quality, so choose wisely.
The 2023 SAT shift is more than just a cosmetic change; it aims to align better with high school curricula and prepare students for the digital age. From reducing the number of sections to introducing more direct questions and shorter test durations, the new SAT format makes the exam more rigorous and relevant.
Although the full impact on college admissions is yet to be seen, early student feedback suggests that the changes are mostly welcomed. However, with the new format comes new challenges and preparation strategies. Make sure you adapt to these changes to optimize your chances of scoring high.
Liked this article? Know more about Understanding the SAT Scoring System: A Detailed Breakdown
In case of other queries reach out to us at +91 9145 332 283 or you can contact us by clicking here.
FAQs
Q1. How has the scoring changed in the new SAT format?
Answer- The scoring scale remains 400-1600, but there's a higher emphasis on the Reading, Writing, and Language section.
Q2. Is the new SAT format easier or more difficult than the old one?
Answers- Opinions vary, but the new format aims to be more rigorous and more aligned with high school curricula. This could make it challenging in different ways than the old format.
Q3. Where can I find quality resources for the new SAT format?
Answers- Many prep resources are adapting to the new changes. Look for well-reviewed, comprehensive test prep material and practice under timed conditions.