TOEFL essentials or TOEFL iBT?
Deciding between TOEFL iBT and TOEFL Essentials can be daunting, especially with both offering unique advantages. Your choice will impact not only your test preparation but also your academic or career prospects. Hence, understanding TOEFL Essentials vs iBT becomes extremely crucial. In this article, we will dissect each test's attributes and help you make an informed decision that will serve your future goals effectively.
TOEFL essentials vs iBT | An overview
Before diving into TOEFL Essentials vs iBT, it's essential to understand what each test entails.
TOEFL iBT
TOEFL iBT (Internet-Based Test) is the more traditional format and has been the go-to choice for English proficiency for many years. It comprises four sections: Reading, Listening, Speaking, and Writing. This comprehensive approach ensures that you're well-equipped in all aspects of the English language.
TOEFL essentials
TOEFL Essentials is a newer version of the test and is structured to be shorter and more straightforward. Unlike TOEFL iBT, Essentials focuses on a more conversational approach to English. It also includes a Personal Video Statement to offer a more rounded view of your language skills.
Test duration and structure of both the exams
Understanding the duration and structure can be crucial when considering the TOEFL Essentials test vs iBT. If you are looking for a shorter test, TOEFL Essentials might be more suitable. On the other hand, TOEFL iBT offers a more in-depth evaluation of your skills.
| | | |
| --- | --- | --- |
| | TOEFL iBT | TOEFL Essentials |
| Duration | Around 3 hours | About 1.5 hours |
| Structure | Four sectionsa) Reading (60 minutes – 80 minutes)b) Listening (60 minutes –90 minutes)c) Speaking (20 minutes)d) Writing (50 minutes). | Three main sectionsa) Listening and Reading (combined 35 minutes – 45 minutes)b) Writing (25 minutes)c) Speaking (15 minutes), followed by a Personal Video Statement. |
Scoring and metrics interpretation
When it comes to TOEFL Essentials vs iBT, understanding how you'll be scored can influence your preparation and approach.
TOEFL iBT
The scoring for TOEFL iBT ranges between 0 points and 120 points. Each of the four sections contributes a maximum of 30 points to the total score. Universities and employers often have their specific score requirements, so it's crucial to aim for the highest possible marks. The score report also provides feedback on your performance in each section, enabling targeted improvement.
TOEFL Essentials
TOEFL Essentials has a different scoring system. It uses a scale of 6 points – 24 points for Listening and Reading, 0 points – 30 points for Writing, and 0 points – 60 points for Speaking. This exam also provides diagnostic feedback but aims to present a more rounded profile of the test-taker through the Personal Video Statement.
Global acceptance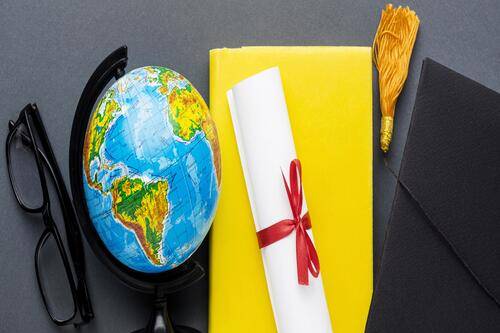 The acceptance of TOEFL Essentials vs iBT can be a game-changer in your decision-making process.
TOEFL iBT
This version is accepted worldwide and is the standard for many academic institutions in countries like the USA, UK, Canada, and Australia. If you are considering higher studies, especially for a master's degree, TOEFL Essentials vs iBT for masters becomes a focal point. Most likely, TOEFL iBT will be your safest bet.
TOEFL Essentials
Though the TOEFL Essentials is gaining acceptance, it still needs to be universally acknowledged as the iBT version. Before choosing this test, make sure to check whether your prospective schools or employers accept it.
Test preparation and material
When contemplating between TOEFL Essentials vs iBT, remember that iBT has a longer history and, therefore, more extensive study material.
TOEFL iBT
When it comes to TOEFL iBT, you have a buffet of resources at your disposal. There are numerous books specifically dedicated to TOEFL iBT preparation, each meticulously designed to cover Reading, Writing, Listening, and Speaking skills. Many of these books come with practice tests, which are quite valuable for understanding the test format and for self-assessment.
Moreover, online resources abound, including interactive lessons, videos, and forums where you can ask questions and share tips. Coaching classes can provide personalized guidance, helping you focus on areas that need improvement.
TOEFL Essentials
Although TOEFL Essentials is comparatively new, it is quickly building a library of dedicated study material. Official guides for TOEFL Essentials are designed to give you a deep dive into what the test expects from you. These guides often come with practice questions, strategies, and tips to enhance your test-taking skills. You can also find online courses tailored to this specific test.
Test environment and comfort
The TOEFL iBT test environment is traditional in nature. You will be in a room with other test-takers, usually at desks with partitions. Surveillance cameras and proctors ensure strict compliance with test regulations. Some people thrive in this structured environment, as it mimics the conditions you will encounter in a formal academic setting.
However, others may find the formal atmosphere intimidating or stressful, potentially affecting their performance. When considering TOEFL Essentials vs iBT, think about how well you function in formal test environments.
In contrast, TOEFL Essentials offers you more control over your test-taking environment. You can take the test either at a designated center or in the comfort of your own home. The home-based option lets you choose the most comfortable room, possibly reducing test anxiety.
However, there are still requirements to meet, such as having a computer with a webcam and a stable internet connection. So, when torn between TOEFL Essentials vs iBT, remember that your comfort level with the test environment is a key factor in your final decision.
Cost factor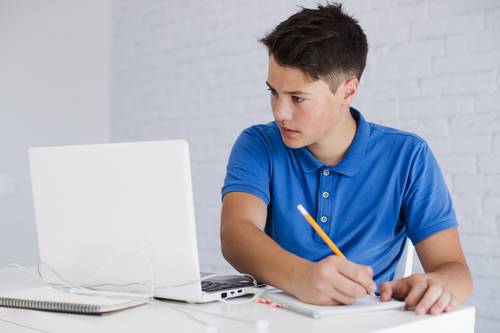 Cost is often a significant consideration when choosing between TOEFL Essentials vs iBT:
The cost for the TOEFL iBT exam can range between $160 to $250, depending on the country. Some students might also incur additional expenses for study materials or prep courses.
The TOEFL Essentials test is generally cheaper, costing around $120. This might be an appealing factor for students who are budget-conscious.
Turnaround time for scores
Understanding how quickly you can get your test results can influence your choice between TOEFL Essentials vs. iBT.
Typically, the results for the TOEFL iBT are available within ten days post-exam. This quick turnaround allows for ample time to submit your scores to universities or employers.
The TOEFL Essentials promises even faster results, often within just 6 days. This can be advantageous if you're working with tight application deadlines.
Preparation time needed
Preparation time is essential when weighing TOEFL Essentials vs iBT for your language proficiency needs.
For TOEFL iBT, students often invest several months to prepare. Comprehensive study materials are easily accessible, the depth and breadth of the test makes intensive preparation necessary.
With TOEFL Essentials, the format is simplified, requiring less preparation time. Generally, a few weeks of focused study can suffice for many test-takers. So, if you're short on time, you might find TOEFL Essentials more accommodating.
Key Takeaways
TOEFL iBT is more comprehensive but may require longer preparation time and higher costs.
TOEFL Essentials offers a faster and less expensive route but is not as widely accepted.
Consider your comfort level with test environments when choosing between TOEFL Essentials vs iBT.
Always check the specific requirements of the institutions you're applying to, some may accept only one of the two tests.
The turnaround time for scores is faster for TOEFL Essentials, making it more suitable for tight application deadlines.
Deciding between TOEFL Essentials vs iBT can be challenging. Both have their pros and cons, and the best choice ultimately depends on your unique needs and circumstances. Whether it's cost, comfort, preparation time, or acceptability, weigh each factor carefully before making a decision.
If you have any questions or require further assistance throughout your international application process, feel free to reach out to us!
Liked this blog? Read more: TOEFL iBT vs TOEFL Essentials| A comparison guide!
FAQs
Q1. Which is easier, TOEFL Essentials or TOEFL iBT?
Answer: It's not about which is easier but rather which suits your needs. TOEFL Essentials is shorter and costs less, but TOEFL iBT is more comprehensive and widely accepted.
Q2. Can I switch from TOEFL Essentials to TOEFL iBT after registering?
Answer: No, once you've registered for one test, you cannot switch to the other. You must cancel your initial registration and re-register for the other test.
Q3. Is TOEFL Essentials suitable for applying to master's programs?
Answer: While TOEFL Essentials is gaining acceptance, it's crucial to check if the specific master's program you're interested in accepts it as a valid language proficiency test.